VOW Staff Member
Posts: 1025
Joined: Tue Jun 30, 2015 11:38 am
Location: South East England, UK
Contact:
Robareid wrote:Without going into politics too much...
Well I failed there didn't I.
---
Wow, thanks for the detailed and well-written read, Rob. As an American who's been trying to follow it over the last couple of months, it's a really appreciated take. And if you're right, good news for the graps.
---
VOW Staff Member
Posts: 1025
Joined: Tue Jun 30, 2015 11:38 am
Location: South East England, UK
Contact:
I should probably say, unless I'm missing something, this won't be good in any way for British graps, but I don't think it'll be
that
bad either.
---
Posts: 507
Joined: Thu Jul 16, 2015 8:58 am
Location: Ashford, England
I voted to remain, as did many of my friends. My parents voted leave.....which kind of points to the general generational divide when it came to the issue of leaving the EU. Though I'm disappointed at how the vote went, I must admit some of the reaction of those who wanted to remain has been rather over the top and knee jerk on social media.

For instance I was on facebook, and up pops a post that was liked by my brother's best friend, declaring that anyone who was friends with on facebook that voted for Brexit, could 'Fuck of and unfriend him'.....

A bit sad to throw away someone's friendship, just because they have a difference of political opinion.
---
Joe Lanza wrote:

Robareid wrote:Overall I think things are overblown. The "inevitable recession" is far from inevitable, and likely way over exaggerated. There's likely to be a short term shock that you get with any large change followed by a period of stabilization.

DISCLAIMER: I know nothing about British politics and am not pretending to. The following statement simply relates to what is quoted and how it ties to social media.

Social media in general is dominated by liberals, and quite frankly, liberals do social media better. This vote went against them, so the social media meltdown was inevitable, and I suspect the reactions are a overblown and filled with a mix of disappointment, anger, anxiety, and exaggeration for effect, just because that's how social media works. Watching it in real time as a complete outsider, you would think the free world is coming to an end shortly.
A very fair point but the thing is, the reaction is kinda the same across the board to this one. It's not just social media. Spent my day in the office surrounded by smart people - lawyers, financial professionals both young and old and the prevailing thought was that this was monumentally dumb. Talking to friends - same thing. In this instance, the social media reaction mirrors the general reaction (when you take out the likes of the tabloid newspapers which is pretty much anyone with a brain would regard as trash).
---
Posts: 211
Joined: Fri Dec 04, 2015 6:49 pm
Good thing Brexit won. Now let's have Trump win the presidency.
---
Very happy to see a thread pop up on this subject. Robareid did a really good job explaining things, and like he mentioned, I think the big thing to remember here is that this change isn't happening immediately, since (I guess) the process of actually exiting the EU will take a few years. I'm very intrigued to see what happens with Scotland now (I think they would vote to leave based on just how "pro-Remain" they were in the referendum), and I even heard some people talking about possibly Northern Ireland wanting to join back up with Ireland (not sure how legit that is. I just heard some speculation).

The thing with votes like this is, you can have people after the fact saying how bad the result is (like Alan4L mentioned), but at the end of the day, if all of these people thought the UK leaving the EU was a bad idea, then why didn't more of them turn out to vote Remain?

On a more lighthearted note (to tie it back to pro-wrestling), at least we got some funny gifs out of it...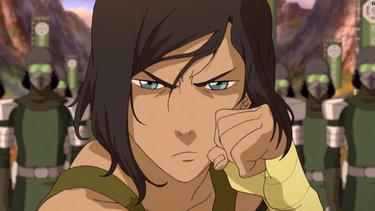 ---