In the wake of Vince McMahon's resignation from WWE after Wall Street Journal reported on hush money allegations, wrestling fans had one question:
"What happens next?"
While we don't know the totality of the change, the ownership of WWE creative has been established. On July 25, WWE published a statement revealing that Paul Levesque will assume "all responsibilities related to WWE's creative, in addition to his regular duties." This news presented a light at the end of the tunnel for a community desperate for any change. Is Levesque, otherwise known as Triple H, the savior that wrestling fans have been looking for? Before looking forward, it's important to know the history of Levesque's perception over the span of his 30+ year career.
Kliq
Levesque arrived in WCW with little fanfare in 1994 under the name Terra Ryzing. His name and gimmick was soon changed to Jean-Paul Levesque, a French aristocrat. However, there was a small issue with the change in persona: he couldn't speak French. Levesque was mostly anonymous during his time in WCW, unsuccessfully challenging for the WCW Television Title twice, and losing his one pay-per-view match to Alex Wright at WCW Starrcade 1994. Fortunately, Levesque transitioned that match into a contract offer from Vince McMahon.
Levesque made his WWF debut in April 1995 under the name Hunter Hearst Helmsley, once again an aristocrat, but without the French accent. In the early portion of his WWF career, Hunter made his impression in the online wrestling community. Levesque was revealed to be part of The Kliq, a backstage alliance of some of the most influential talents in the company (Shawn Michaels, Diesel, Razor Ramon & 1-2-3 Kid). Levesque was out of his depth in terms of positioning on television. The Kliq were villains to many online wrestling fans, the stories of their backstage influence making their way into publications such as the Wrestling Observer. When Hall and Nash departed for WCW, Levesque was the fall guy for the infamous Madison Square Garden curtain call. Instead of winning the 1996 King of the Ring tournament as previously planned, he lost in the first round. Besides a few months of consistent losses, Levesque stayed on the midcard trajectory, winning the King of the Ring the next year. In the fall, Levesque leaned into the online perception as he and Shawn Michaels formed D-Generation X. Their promos and matches consistently broke the fourth wall, making it impossible to separate the on-screen characters from the backstage perception, which was no secret to fans who spent time online.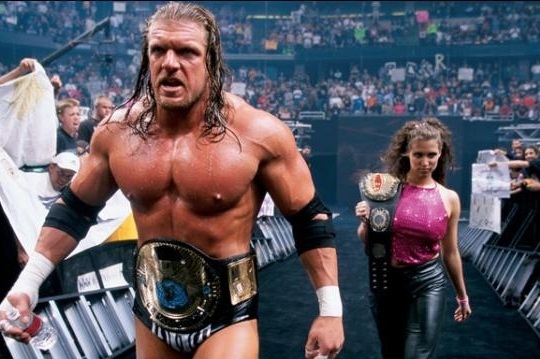 The Game
In the spring of 1998, Levesque was able to adapt. DX was now a face unit and they turned their crosshairs to WCW, followed by feuding with the Nation of Domination. Levesque was able to leverage the same insider references to his advantage by directing them towards the competition and a hated heel faction  In the summer, Levesque got his crowning moment when he defeated The Rock at WWF Summerslam 1998 in a ladder match. Unfortunately, he spent the tail end of the year recovering from a knee injury.
Levesque planted the seeds for the best-received portion of his career in 1999. In the summer, a series of interviews with Jim Ross saw Levesque cashing in on his 1996 punishment, cutting promos on how he had been held back. This was the foundation of The Game character. Levesque won the WWF Championship in late August and, apart from a couple of questionable title changes, carried the championship until June of 2000. Over this time, Levesque staked his claim to be one of the best in the world, and he was celebrated in the online community as one of the best, if not the best, wrestler in North America. Levesque kept his momentum into 2001 until he was sidelined with a tear to his quadriceps, luckily avoiding the entirety of the Invasion angle.
Reign of Terror
Levesque returned in January of 2002 to much fanfare, video packages of his recovery and highlights from his career so far built anticipation for his return. He won the Royal Rumble and was victorious in the last match at WrestleMania 18. This is where the next pivot in Levesque's image began. 2002 started what many refer to as "the reign of terror." For years, Levesque was at the top of the card and extinguishing hot act after hot act that found themselves in a program with him. Rob Van Dam, Kane, Goldberg, even his Evolution stablemate Randy Orton. For nearly a decade, Levesque was on the winning end of almost all his feuds. While some may argue that's just how a main event talent is presented, Levesque was perceived differently because of his relationship with the royal family of WWE. He was in a relationship with Stephanie McMahon during this time, marrying her in late 2003. By the time Levesque's last WWE championship reign as an active competitor ended, he had won the WWE Championship eight times and had won the World Heavyweight Championship five times. Even after Levesque was no longer a full-time talent and was playing an on-screen authority figure, he was involved in a feud with and beat a CM Punk, who was fresh off a feud that had attempted to cement him as a main event talent. Levesque was in a match with Undertaker titled The End of an Era, a title that was made meaningless when Levesque defeated Brock Lesnar in his first WrestleMania match in nine years.
Redemption
So what changed?
How did Levesque flip the script after more than a decade of being hated? He endeared himself to the section of fans who painted him as the villain. He took over NXT, WWE's developmental territory, and he made it no secret. NXT ArRival was the first live show to stream on the brand-new WWE Network and the opening shot of the show was Levesque in the ring, reciting his D-Generation X catchphrase. He did what would be common sense in any other company, he signed the best wrestlers available in the world and he gave them a larger platform to showcase their abilities. When NXT made their major show debut outside of their home arena at Full Sail University, what was the first shot of the show? Once again, Levesque, with a camera in the ring, rotated around him as he raised his arms and looked at the empire he built. Every NXT title change, a picture of Levesque with the winner emerged, same pose, same point. NXT was no longer developmental, it was a superindie. Levesque had it made. It was Vince's fault if someone didn't work on the main roster. If someone worked out, it's because Levesque had paved the way. He got to be the hero. He made indie appearances, he stormed out from backstage to sign a person on the spot as the crowd chanted. Levesque's brand had changed from a man absorbed in his own interests to the last hope for North American wrestling. His show was well received and he could have any wrestler he wanted to keep his roster fresh.
That was until 2019.
Competition
In 2019, a new problem emerged for Levesque. He had major league competition. For the first time, NXT wasn't the only place to go for the top tier of indie talent. AEW had their first pay-per-view in May and continued to sign talent until the debut of Dynamite in October. Suspiciously, or coincidentally if you asked those in WWE, NXT changed their time slot to the same time as Dynamite was scheduled just a week before Dynamite premiered. WWE seemed to be looking for a head start by establishing their brand in a week unopposed by the new promotion. The head start proved inconsequential, as in the first head-to-head meeting, AEW won handily. Levesque and WWE handwaved the loss, releasing a statement congratulating AEW for their victory on the first night head to head. This felt less like congratulations and more like an older sibling who just lost a round of Mario Kart to their little brother for the first time.
Unfortunately for Levesque and NXT, Dynamite kept winning, with NXT picking up very rare victories. In hindsight, there were signs that NXT would be in for a tougher fight than expected. Levesque's workload increased, as the show was now two hours instead of one. The show was also airing live instead of taping several weeks at a time, which made incremental storytelling easier to accomplish. In the end, WWE had picked the wrong battle, signaled by NXT moving to a different night in April 2021. Things continued to get worse as some of NXT's top stars made their way to the competition, and in September 2021, Vince McMahon and Bruce Prichard took over the creative of NXT, stripping the show of its old identity.
The black and gold era of NXT was over.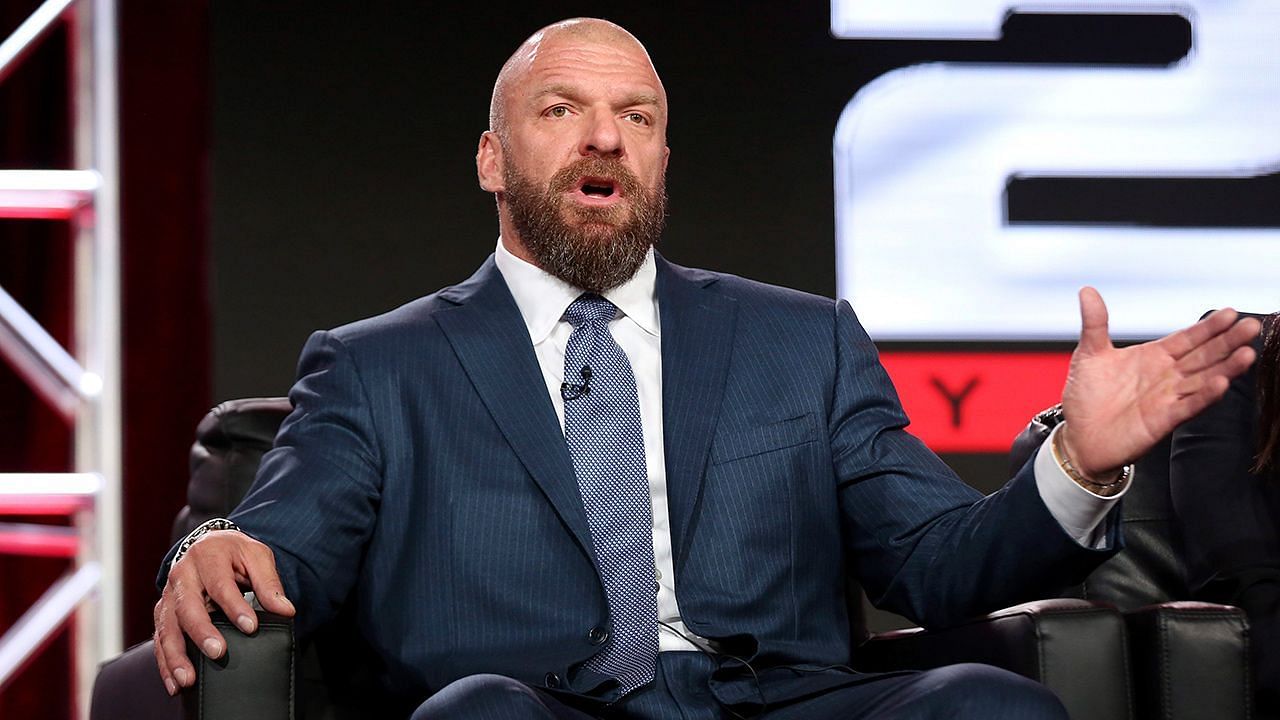 Vindication
In late 2021, Levesque suffered a cardiac event resulting in heart surgery in September. Levesque's presence on television and even in backstage news lessened. He was no longer on media calls, which he had been a part of for years. Many questioned his future with the company. This year before WrestleMania, Levesque revealed that he was no longer cleared for competition following his cardio event. At WrestleMania, Levesque had one last entrance as Triple H, letting the moment wash over him as he left his boots in the ring.
Now here we are, Levesque is once again in a position of power in the WWE, this time over the whole company's creative, not just his side project. Things are different now for Levesque. Instead of being responsible for two hours of TV on Wednesdays, he's responsible for seven hours throughout the week, and it's all live. Despite the clear differences between now and his previous creative heights, Levesque does have some advantages in round two. He is taking over a product that many felt to be stale, and his company is no longer run by the foremost villain of the wrestling business. Levesque forged strong relationships with the talent that came through NXT, and we have seen loyalty. Maybe the most powerful factor in Levesque's favor is that fans want to like WWE. For many, it was their first taste of wrestling; for some, it is the only wrestling that exists. SummerSlam, the first premium live event under Levesque, took place on Saturday, and has been lauded as a step in the right direction. The card was put together in a way that amplified any changes. The Raw Women's Championship opener was contested between two popular wrestlers. It ended with an overt reference to Levesque's influence, with a ring full of five women closely linked to the NXT brand. As the social media buzz started to die down for the opening segment, the main event took place. Yet another matchup between Brock Lesnar and Roman Reigns, the oft-used emergency plan in Vince's later years. This match ended with a sense of finality and a spectacle that WWE is known for, leaving fans with a positive memory of the evening.
It is reasonable to think that SummerSlam went along relatively unchanged from Vince's original vision, given the short turnaround time since he was replaced. This week's Monday Night Raw was the first show that Levesque got to make his own, and while there were changes, it was not the facelift that some expected. For lack of a better term, it was more of a traditional wrestling show. A mini tournament to decide a number one contender for the United States championship was the focus, and Iyo Sky made her Raw debut to capitalize on the buzz from SummerSlam. The tone of optimism carried over from SummerSlam, many fans thrilled with the focus on what has long been looked at as a secondary belt. Social media's investment in this Raw and in Levesque's vision makes one thing clear: change was needed even if many didn't want to admit it. Levesque has the trust of the fans to make changes, but we have yet to see how long the honeymoon phase will last with only gradual changes.
It remains to be seen what, if anything, changes with WWE's programming long-term, but there is one more question for Paul Levesque to answer: Can Triple H transform his image one more time from the fallen father of NXT to the Savior of WWE?