It is time for the G1 Climax!
(If you've read my piece on the A Block or the B Block, you've read this introduction already).
The G1 Climax is, without a doubt, the preeminent professional wrestling tournament on the planet. This year, more wrestlers than ever will shoot their shot at the high-stakes tournament when 28 competitors descend upon New Japan Pro Wrestling to prove that they are the best in-ring professional wrestler on the earth. At the same time, they vie for an opportunity for the most meaningful title in professional wrestling: the IWGP World Heavyweight Championship.
In this post, I will provide a snapshot of the G1 Climax history of each competitor in the C Block of this year's tournament. I'll highlight their all-time head-to-head performance against other wrestlers in their block and their historical G1 Climax performance, including records, match times, and individual histories throughout the tournament.
This isn't the last you'll hear from me for this year's G1. Daily preview posts will dissect each tournament matchup, including 2022 and recent singles performance, individual head-to-head histories, and miscellaneous applicable research. Round robin tournaments are great equalizers for data: each wrestler competes in the same schedule throughout the tournament by facing each other wrestler once. So, as the tournament goes on and data points become more relevant, I'll also include some advanced metrics and probabilities for each card. I'll also help to dissect the complicated tiebreakers and other tournament nuances as they come up. You can also find companion pieces for A Block, C Block, and D Block.
Of course, you can find interactive tables for NJPW's 2022, detailed results and statistics of all 1642 G1 Climax Matches To Date, and this year's tournament at SportOfProWrestling.com, and you can let me know what you find when you drill down by dropping me a line on
About The G1 Climax
If you need a primer for what the G1 Climax is and how to enjoy it as a fan, check out this post HERE.
G1 Climax 31 C Block Big Picture
Block Table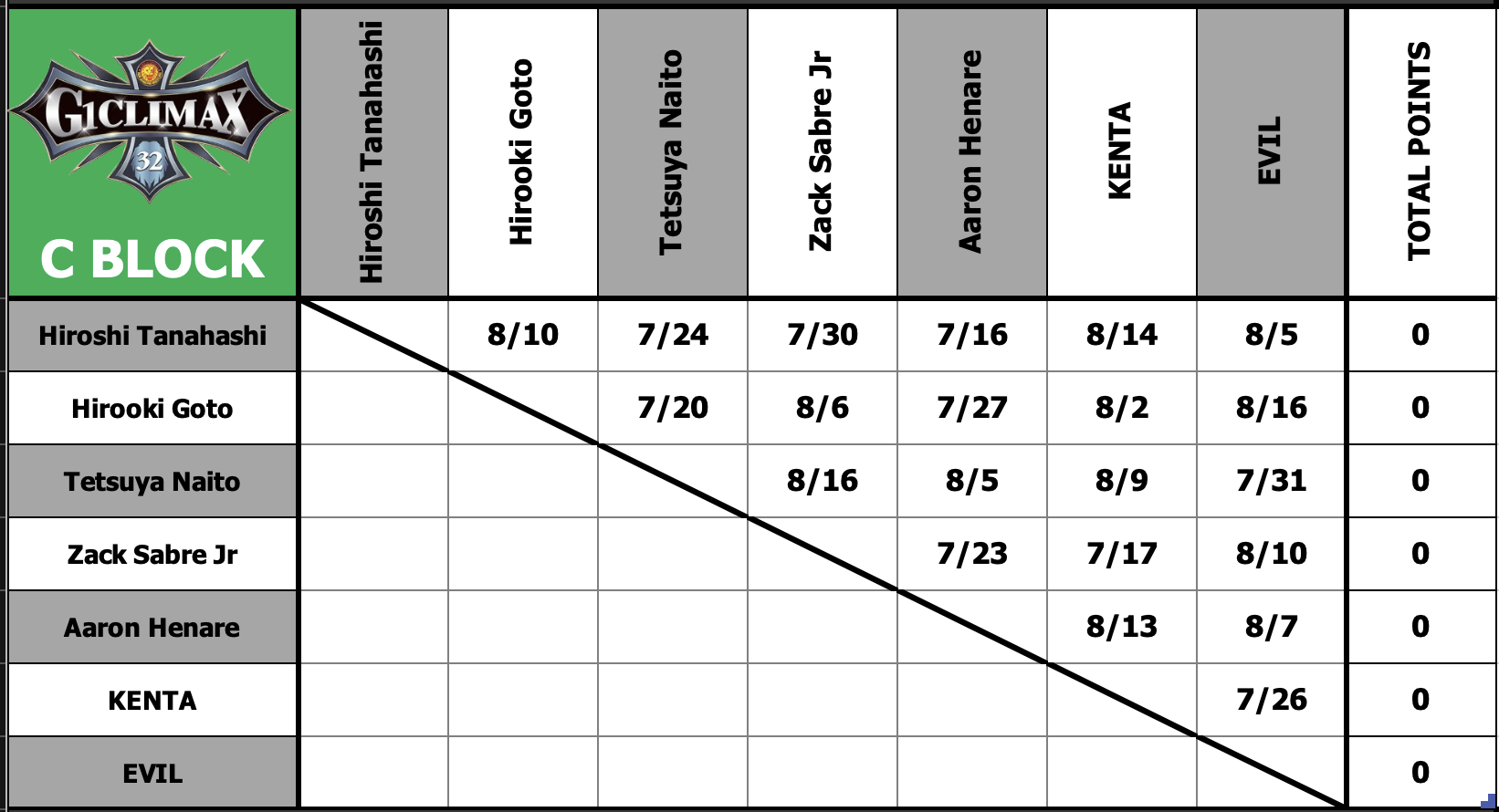 This year's G1 Climax C Block features three wrestlers who have appeared in over 100 G1 Climax matches. Only seven wrestlers have crossed the century mark and wrestled in over 100 G1 matches.
This year's C Block features six wrestlers who have G1 Climax records over .500
This year's C Block participants have wrestled a total of 515 G1 Climax Matches. In terms of experience, the next-closest block has wrestled in 350.
The C Block has six G1 Climax championships and 11 total final appearances.
C Block G1 Entry History
C Block – Points By Tournament

The number in parenthesis (#) indicates the number of participants in each block.
Hiroshi Tanahashi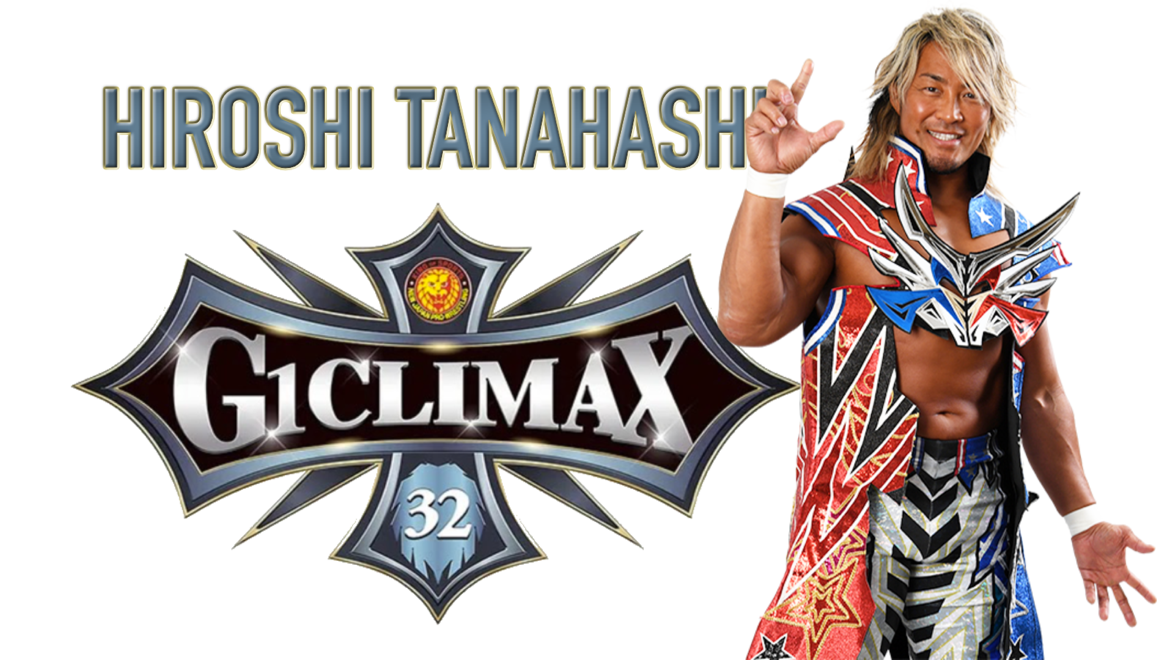 Hiroshi Tanahashi holds almost every meaningful G1 Climax record (matches, wins, match length), but when the bell rings on his July 16 match with Aaron Henare, Tanahashi will officially tie Hiroyoshi Tenzan with 21 G1 Climax entries. After winning the 2018 tournament, Tanahashi has gone three straight years without a winning record in G1 Climax tournaments. Indeed, the quality of the C Block competition bodes against Tanahashi reversing that trend, but one can never count out The Ace to run off a stretch of singles victories to propel him to a block victory.
Affiliation: Hontai
G1 Experience: 21st G1 Entry, 21st Consecutive. 2007, 2015, 2018 Winner. 2004, 2010, 2013 Finalist.
Schedule and Head to Head History


This is Hiroshi Tanahashi's 21st Consecutive G1 and his 21st overall.
When the bell rings on his July 16th match against Aaron Henare, Hiroshi Tanahashi will have officially participated in twenty-one G1 Climax tournaments, tying him with Hiroyoshi Tenzan for the most G1 tournament entries.
Hiroshi Tanahashi's 160 G1 Climax matches are the most all-time. Toru Yano, at 130 matches, has the next most among this year's G1 participants.
Hiroshi Tanahashi's 42 hours, 55 minutes, and 55 seconds of total G1 Climax match time is the highest all-time and nearly twelve hours longer than Yuji Nagata (30:59:56), who has amassed the second most G1 match length. Kazuchika Okada has the second most G1 Climax ring time among this year's competitors at 27 hours, 53 minutes, and 14 seconds.
Tanahashi is one of three three-time G1 Climax winners (Masahiro Chono, Hiroyoshi Tenzan)
Tanahashi has reached six G1 Finals, tied for the most all-time with Masahiro Chono.
Hiroshi Tanahashi's seven time limit draws in G1 competition are by far the most all-time. Kazuchika Okada's 4 are second-most among competitors active in this year's G1.
Tanahashi has lost eight G1 matches by submission, second-most of this year's competitors and fourth-most all time.
Hiroshi Tanahashi has one first-time match in this year's tournament (Aaron Henare)
Tanahashi is one of three B Block competitors with a historical winning percentage against his block opponents over .500.

Hirooki Goto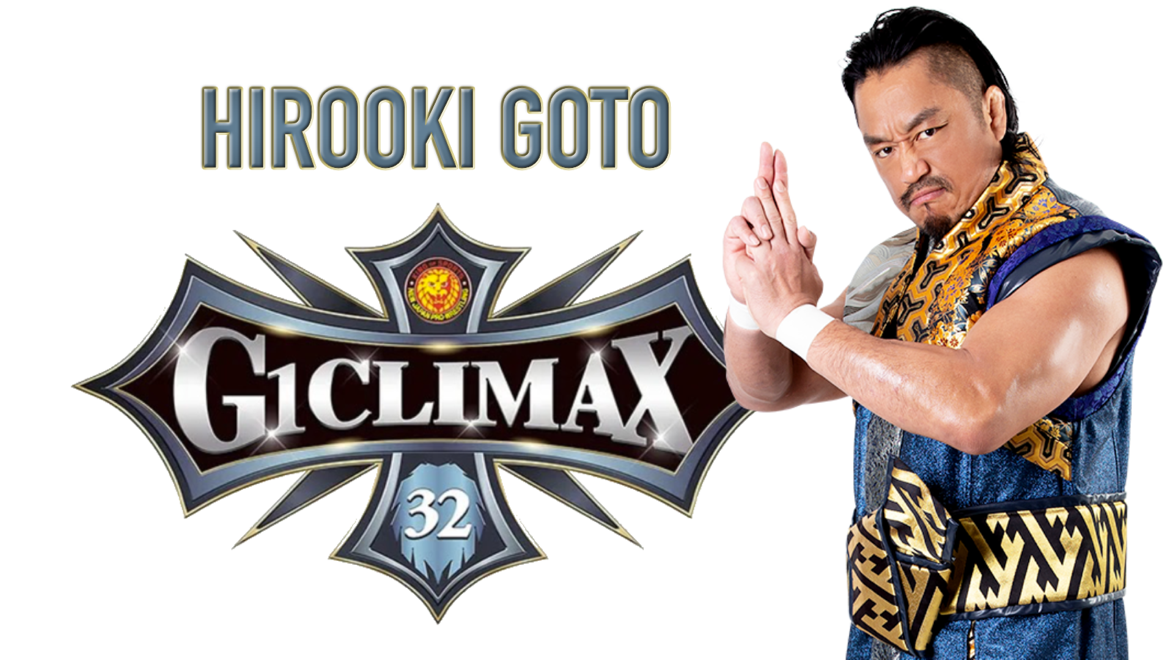 Hirooki Goto takes the ring in his 15th consecutive G1, looking to improve upon his 3-6 campaign from a year ago.
NEVER Openweight Six Man Champion
Affiliation: CHAOS
G1 Experience: 15th G1 Entry, 15th Consecutive. 2008 Winner, 2016 Finalist
Schedule and Head To Head History


This is Hirooki Goto's 15th G1 consecutive G1 entry and 15th overall.
Hirooki Goto has been to two G1 Climax finals, winning his first (2008) and losing the other (2016).
Goto is one of four B Block competitors with a historical winning percentage against his block opponents over .500.
Goto has averaged 9.2 points per year over the last five tournaments.
Hirooki Goto boasts the third-most G1 Climax victories among this year's G1 Climax competitors. Only Hiroshi Tanahashi (91) and Kazuchika Okada (65) have more G1 wins than Goto's 62.
Goto has the third-most G1 Climax losses among this year's field with 58.
Hirooki Goto's 120 all-time G1 Climax matches are the fifth-most all-time.

Tetsuya Naito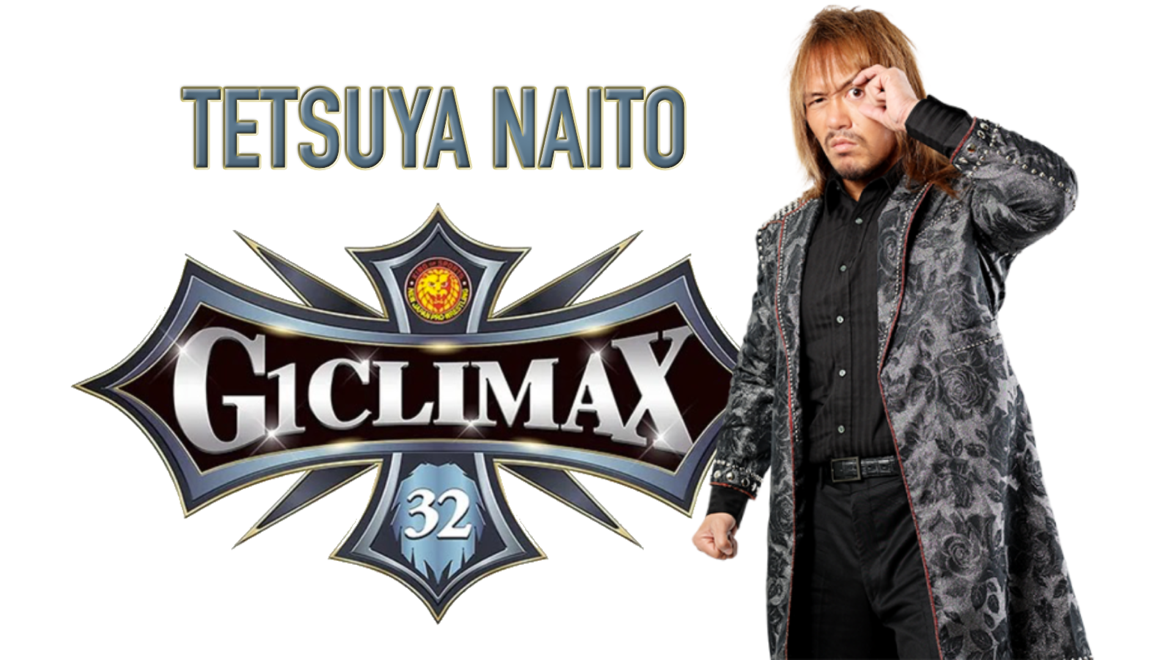 Tetsuya Naito had designs on a winning G1 Climax campaign last year, but those plans were halted when Zack Sabre Jr injured Naito's knee on the first night of block action, forcing Naito into an 0-9 record with eight forfeits. Fast-forward one year, Naito again has eyes on a G1 Climax victory. After staying in Japan through NJPW's Forbidden Door participation in the United States, Naito is the most well-rested wrestler in the C Block. Naito will undoubtedly have his eye on his last two matches in the C Block when he faces recent-rivals KENTA and Zack Sabre Jr to end his tournament.
Affiliation: Los Ingobernables De Japon
G1 Experience: 13th G1 entry, 13th consecutive, 2013 & 2017 Winner, 2011 Finalist
Schedule and Head To Head History

Tetsuya Naito enters his 13th consecutive G1 Climax, the fourth longest streak among this year's entrants.
There is only one wrestler in Naito's block that he hasn't defeated: Aaron Henare. Their block match will be their first time meeting in a singles match.
Tetsuya Naito's .556 G1 winning percentage dropped 44 points during last year's tournament due to his eight forfeits.
Naito's 60 G1 wins are the seventh highest of all time. With a good tournament this year, it is possible that Naito will pass Shinsuke Nakamura for sixth all-time.
Naito's 26 hours, 42 minutes, and 8 seconds of total G1 match time is the fifth highest of all time.
At 3 hours, 27 minutes, and 41 seconds of total match length, the 2020 tournament was the longest G1 Climax tournament ever for a single wrestler.
Naito holds a winning record over 3 of his six-block opponents, while he holds a .500 record against the other three.
Tetsuya Naito's only draw on record occurred during the 2010 G1 Climax against Hiroshi Tanahashi.
Zack Sabre Jr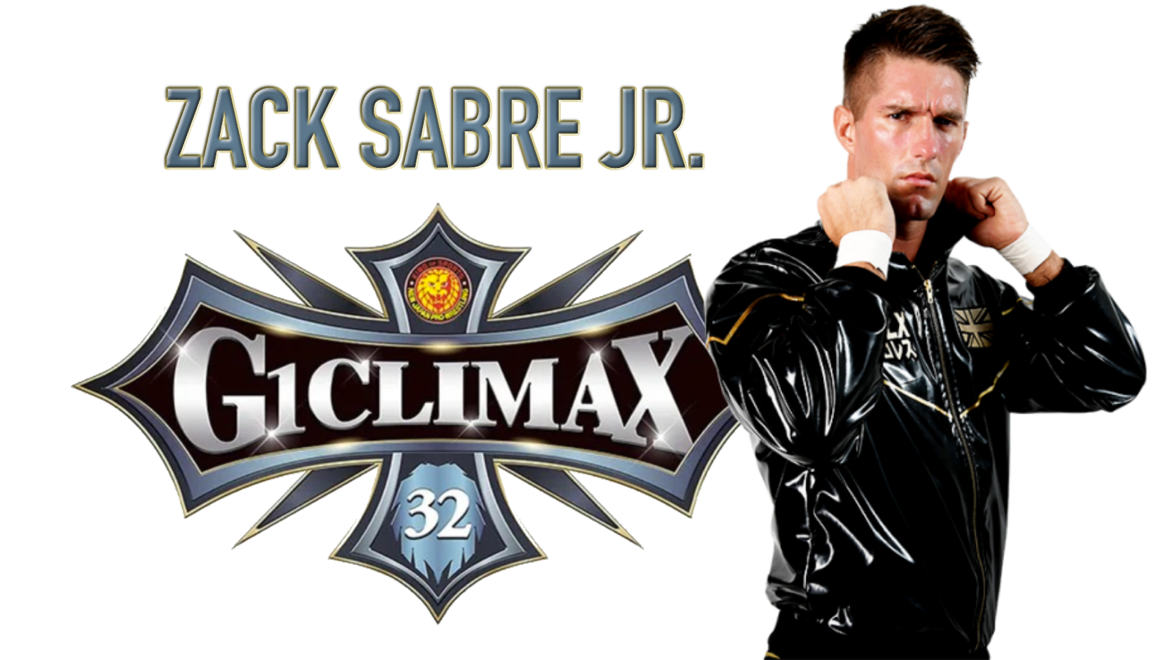 Zack Sabre Jr ran through the first half of his G1 Climax tournament last year like a buzzsaw, causing Tetsuya Naito, Shingo Takagi, Kota Ibushi, and Great-O-Khan to submit before he hit a brick wall named Tomohiro Ishii. Although Zack carries the fifth-highest average points in the last five G1 Climax tournaments, he has been unable to cross the threshold and win a block. ZSJ's tournament ends against Tetsuya Naito who will have additional motivation to defeat the submission master after ZSJ injured Naito in last year's tournament.
Affiliation: Suzuki-Gun
G1 Experience: 6th G1 entry, 6th consecutive
Schedule and Head To Head History


Zack Sabre Jr enters his sixth consecutive G1 Climax tournament.
ZSJ has one first-time matchup in this year's tournament against Aaron Henare.
Zack Sabre Jr has averaged 10.4 points in his five previous G1 Climax appearances. His 10.4 point average is the second highest in his block, only behind EVIL at 11.2. ZSJ's 10.2-point average is the fourth highest in NJPW over the last five years.
Zack Sabre Jr has won 15 G1 Climax matches by submission, which is the most in this year's tournament, and ten more than the next highest in the A Block (KENTA-5).
ZSJ's 15 submission victories are fourth-most all-time, and with two submission victories in this year's tournament, he will tie Yuji Nagata for third on the list.

KENTA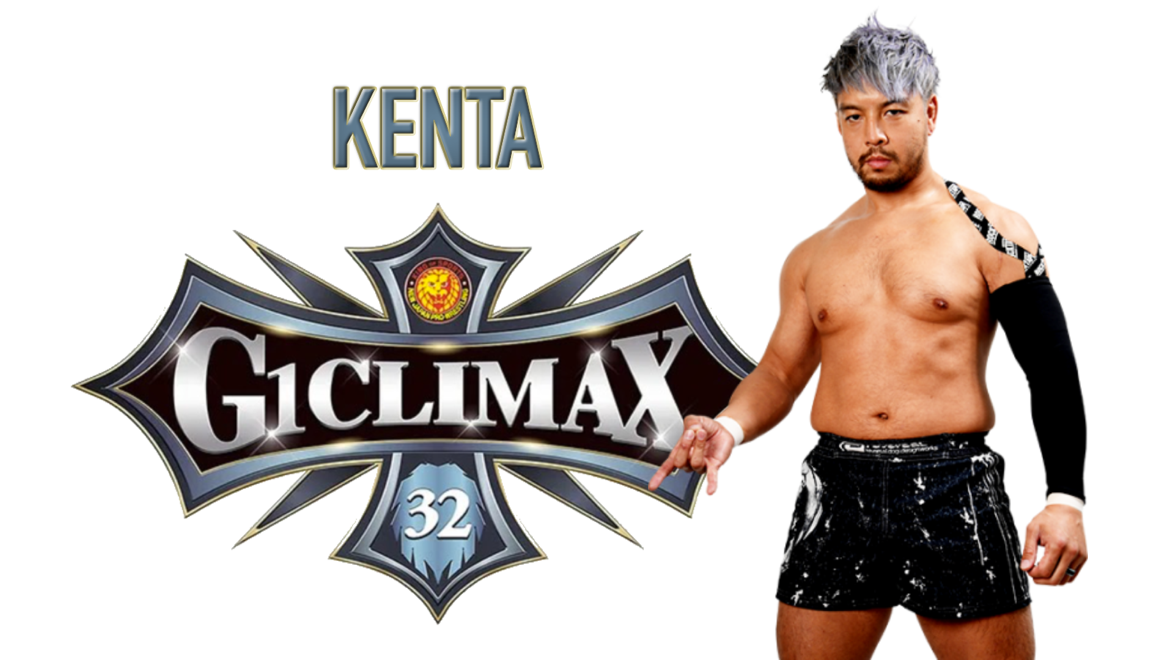 KENTA produced a career-high 12 points during last year's G1 climax campaign but still couldn't win the block to go to the G1 Final. This year, KENTA will face the toughest block competition in his G1 career, but after two consecutive years of G1 improvement, KENTA stands a chance to wreak havoc on this year's C Block.
Affiliation: Bullet Club
G1 Experience: 4th entry, 4th consecutive
Schedule and Head To Head History


KENTA enters his fourth consecutive G1 Climax and his third as a member of Bullet Club.
Only Hiroshi Tanahashi, Tetsuya Naito, and KENTAi have a winning percentage against C Block opponents above .500.
KENTA has one first-time matchup in this year's G1 Climax: Aaron Henare.
KENTA is one of six wrestlers who will wrestle in G1 block matches on back-to-back nights with zero nights of rest.

EVIL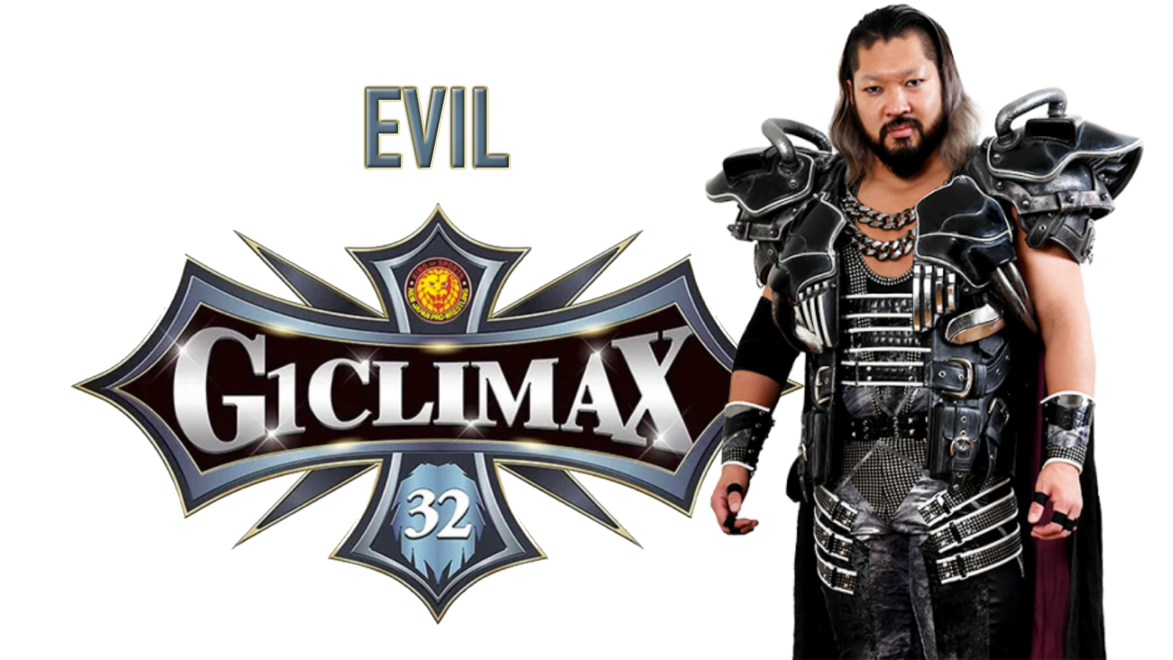 Both an underdog and a hated bad guy since joining Bullet Club and compiling the House Of Torture; EVIL is the wrestler who seems to be in the mix perennially but failing to seal the deal to win a block. If the C Block is unprepared for nefarious tactics, EVIL is a genuine threat to go to the single-elimination stage of this year's tournament.
Affiliation: Bullet Club – House of Torture
G1 Experience: 7th G1 entry, 7th consecutive
Schedule and Head To Head History


This is EVIL's 7th consecutive G1 entry and 7th overall.
EVIL has one first-time match in this year's C Block with Aaron Henare.
EVIL has averaged 11.2 points through his last 5 G1 tournaments. That is the second highest among this year's 28 wrestler field (Okada).
Hirooki Goto is the only wrestler in the C Block that EVIL has a winning record against.
EVIL finished last year's G1 with a 7-2 record, defining his career-high.
EVIL has defeated the IWGP Heavyweight Champion twice during the G1. In 2017, EVIL defeated Kazuchika Okada. In 2020, EVIL defeated Tetsuya Naito.
EVIL's G1 Climax tournament will be one of the last to begin as he doesn't get his first G1 match under his belt until night six on July 26th against KENTA.

Aaron Henare

Aaron Henare finally makes his G1 Climax debut, now as a member of The United Empire. Henare will enter the tournament with a chip on his shoulder, looking to match the output of his United Empire brothers in other blocks, Jeff Cobb and Will Ospreay.
Affiliation: The United Empire
G1 Experience: Debut entry
Schedule and Head To Head History


This is Aaron Henare's first G1 Climax tournament.
Five of Henare's six G1 Climax block matches will be first-time matchups.
Aaron Henare is seeking his first singles victory against every single member of the C Block.
C Block Schedule
NJPW G1 Climax 32
Night One
July 16
Hokkaido Prefectural Sports Center
Hiroshi Tanahashi v. Aaron Henare
NJPW G1 Climax 32
Night Two
July 17
Hokkaido Prefectural Sports Center
Zack Sabre Jr v. KENTA
NJPW G1 Climax 32
Night Three
July 20
Xebio Arena Sendai
Hirooki Goto v. Tetsuya Naito
NJPW G1 Climax 32
Night Four
July 23
Ota Ward General Gymnasium
Zack Sabre Jr v. Aaron Henare
NJPW G1 Climax 32
Night Five
July 24
Ota Ward General Gymnasium
Hiroshi Tanahashi v. Tetsuya Naito
NJPW G1 Climax 32
Night Six
July 26
Korakuen Hall
KENTA v. EVIL
NJPW G1 Climax 32
Night Seven
July 27
Korakuen Hall
Hirooki Goto v. Aaron Henare
NJPW G1 Climax 32
Night Eight
July 30
Aichi Prefectural Gymnasium
Hiroshi Tanahashi v. Zack Sabre Jr
NJPW G1 Climax 32
Night Nine
July 31
Aichi Prefectural Gymnasium
Tetsuya Naito v. EVIL
NJPW G1 Climax 32
Night Ten
August 2
Hamamatsu Arena
Hirooki Goto v. KENTA
NJPW G1 Climax 32
Night Eleven
August 5
Item Ehime
Hiroshi Tanahashi v. EVIL
Tetsuya Naito v. Aaron Henare
NJPW G1 Climax 32
Night Twelve
August 6
EDION Arena Osaka
Hirooki Goto v. Zack Sabre Jr
NJPW G1 Climax 32
Night Thirteen
August 7
EDION Arena Osaka
Aaron Henare v. EVIL
NJPW G1 Climax 32
Night Fourteen
August 9
Hiroshima Sun Plaza Hall
Tetsuya Naito v. KENTA
NJPW G1 Climax 32
Night Fifteen
August 10
Hiroshima Sun Plaza Hall
Hiroshi Tanahashi v. Hirooki Goto
Zack Sabre Jr v. EVIL
NJPW G1 Climax 32
Night Sixteen
August 13
Machida City Gymnasium
Aaron Henare v. KENTA
NJPW G1 Climax 32
Night Seventeen
August 14
Nagano White Ring
Hiroshi Tanahashi v. KENTA
NJPW G1 Climax 32
Night Eighteen
August 16
Budokan Hall
Hirooki Goto v. EVIL
Tetsuya Naito v. Zack Sabre Jr
Powered by RedCircle