It is time for NJPW's G1 Climax 32!
The G1 Climax is, without a doubt, the preeminent professional wrestling tournament on the planet. This year, more wrestlers than ever will shoot their shot at the high-stakes tournament when 28 competitors descend upon New Japan Pro Wrestling to prove that they are the best in-ring professional wrestler on the earth. At the same time, they vie for an opportunity for the most meaningful title in professional wrestling: the IWGP World Heavyweight Championship.
In this post, I will provide a snapshot of the G1 Climax history of each competitor in the A Block of this year's tournament. I'll highlight their all-time head-to-head performance against other wrestlers in their block and their historical G1 Climax performance, including records, match times, and individual histories throughout the tournament.
This isn't the last you'll hear from me for this year's G1. Daily preview posts will dissect each tournament matchup, including 2022 and recent singles performance, individual head-to-head histories, and miscellaneous applicable research. Round robin tournaments are great equalizers for data: each wrestler competes in the same schedule throughout the tournament by facing each other wrestler once. So, as the tournament goes on and data points become more relevant, I'll also include some advanced metrics and probabilities for each card. I'll also help to dissect the complicated tiebreakers and other tournament nuances as they come up. You can also find companion pieces for B Block, C Block, and D Block.
Of course, you can find interactive tables for NJPW's 2022, detailed results and statistics of all 1642 G1 Climax Matches To Date, and this year's tournament at SportOfProWrestling.com, and you can let me know what you find when you drill down by dropping me a line on Twitter @TheChrisSamsa.
About The G1 Climax
If you need a primer for what the G1 Climax is and how to enjoy it as a fan, check out this post HERE.
G1 Climax 32 A Block Big Picture
Block Table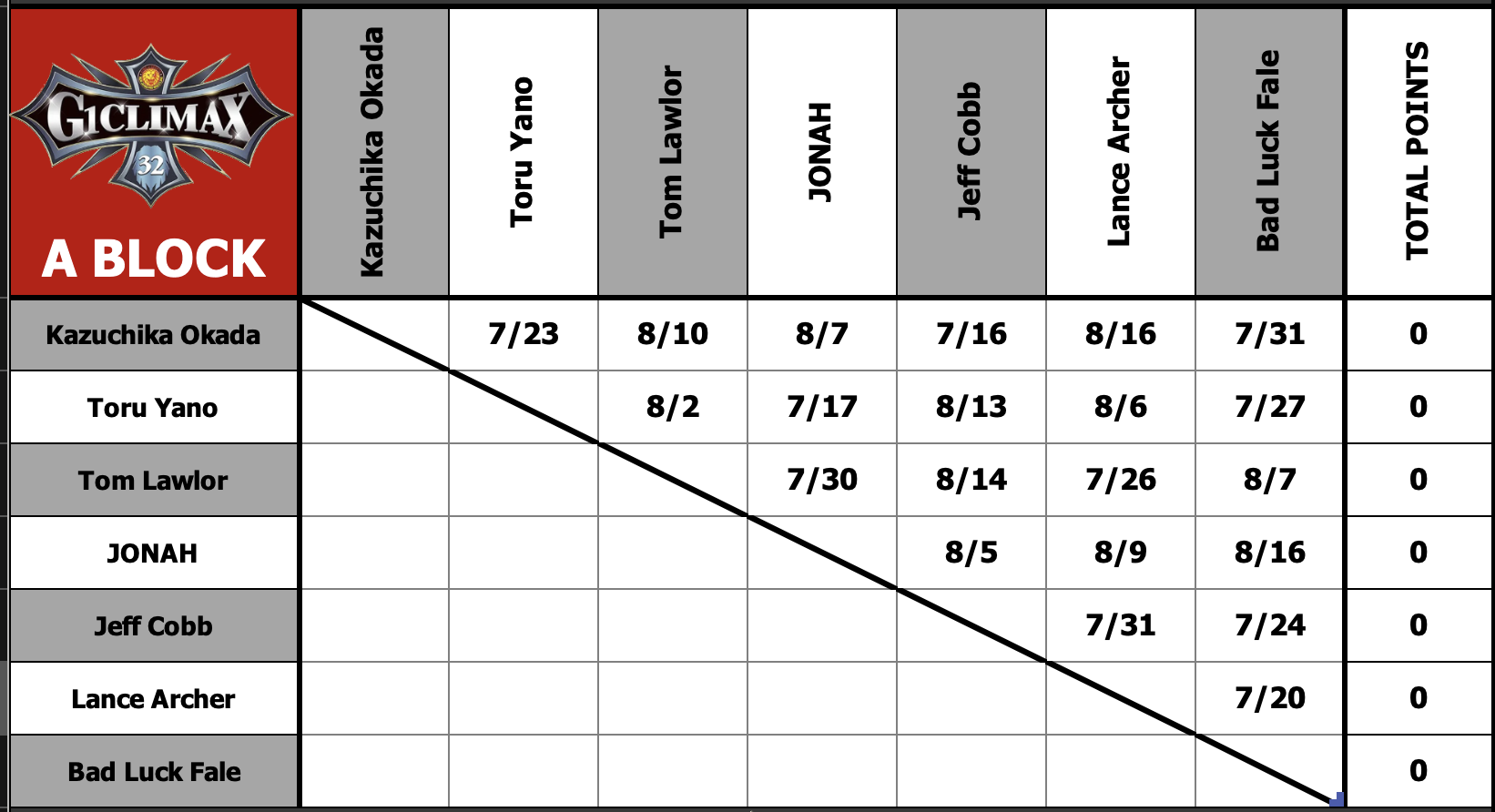 This year's G1 Climax A Block features the defending G1 Climax champion, Kazuchika Okada. When it comes to competitors with a history of success in the G1, A Block's list ends with Okada. Okada's most recent G1 nemesis, Jeff Cobb, follows him to this block, and Cobb is once again Okada's greatest threat in the block. Cobb went undefeated through eight matches in last year's block action before falling to The Rainmaker on the last night of block action. Cobb won't have to wait long to get his hands on Okada in a G1 ring, as their match is the main event of night one, July 16.
While not nearly as successful as Okada, Toru Yano enters the block as the wrestler with the most experience in A Block. Yano is the only other wrestler in the block who participated in last year's tournament.
Formerly perennial "big guys" in G1 Climax tournaments, Lance Archer and Bad Luck Fale return to the G1 for the first time since 2019. This year, Archer represents the lone participant from All Elite Wrestling. Bad Luck Fale returns to the G1 amidst an undercurrent of Bullet Club dissension. However, Fale is the only Bullet Club member in the tournament without additional Bullet Club representation in his block.
JONAH and Tom Lawlor enter the tournament as first-timers and potential dark horses. As inaugural STRONG Openweight Champion, Tom Lawlor has been dominant since he stepped into an NJPW Strong ring. Also, from the STRONG ranks, JONAH arrives on the scene with a chip on his shoulder with plenty to prove as he ramps up his singles schedule in NJPW.
A Block G1 Entry History

A Block's competitors have produced an average of 9.32 points in the tournaments they've participated in over the last five years. That's a little better than a .500 record and second-best among this year's four blocks.
Toru Yano's 130 G1 Climax matches are fourth-most all-time, and during this year's tournament, he will surpass Hiroyoshi Tenzan for third place.
Toru Yano's 16 consecutive tournaments are the second-longest active streak, only behind Hiroshi Tanahashi.
Kazuchika Okada and Jeff Cobb share the record for the best single G1 Climax tournament (8-1, 2021).
A Block – Points By Tournament

The parenthesis (#) number indicates the number of participants in each block.
Individual Statistics, Histories, Schedules & Notes
Toru Yano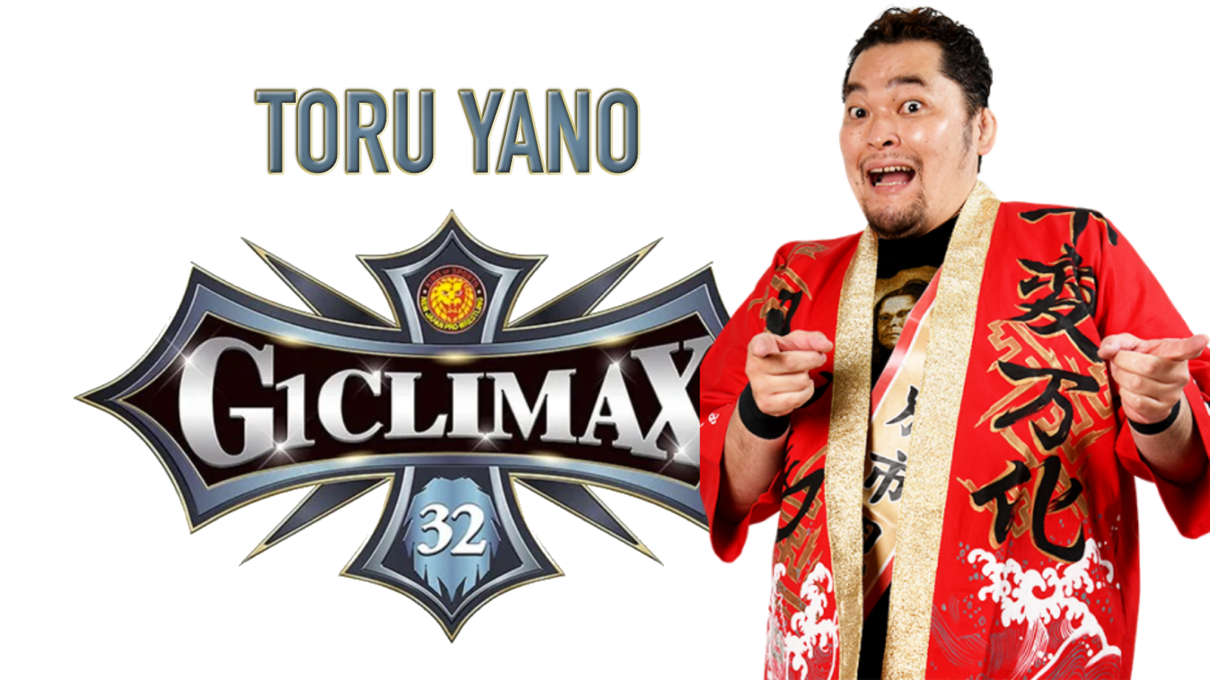 Toru Yano is a perennial G1 Climax competitor, and he has a knack for playing spoiler through his comedic ways. Yano may see his toughest competition yet in this year's A Block, as he has been added to the block that is becoming known as the "Hoss Block." Yano is not a large man, but he is creative in his quest for G1 victory.
Affiliation: CHAOS
G1 Experience: 17th G1 entry, 16th consecutive
Toru Yano's 130 G1 Climax matches are fourth-most all-time.
Toru Yano's 72 G1 Climax losses are the most all-time.
Toru Yano's 55 G1 Climax victories are the eighth-most all-time. To move into seventh, he would need to produce a 6-0 record while Tetsuya Naito goes winless.
Yano has lost nine G1 matches by submission, the third-most all-time
Yano has lost 57 G1 matches by pinfall, which is the most all-time.
Schedule and Head To Head History


Toru Yano enters his 17th G1 Climax, surpassing Masahiro Chono for the fourth-most G1 Tournaments. Only Hiroyoshi Tenzan (21), Hiroshi Tanahashi (21), and Yuji Nagata (19) have participated in more G1 tournaments than Yano.
Over the last five G1 Climax tournaments, Toru Yano has averaged 7.6 points per year (averaging 3.5 wins in nine-match blocks). Last year's tournament was just the second time that Yano produced a record above .500 and the first time he did so since 2011.
Toru Yano will face Tom Lawlor and JONAH for the first time in this year's tournament.
Yano is still seeking his first victory over four block competitors this year (Kazuchika Okada, Tom Lawlor, JONAH, Jeff Cobb).
All-Time G1 Climax Statistics


Kazuchika Okada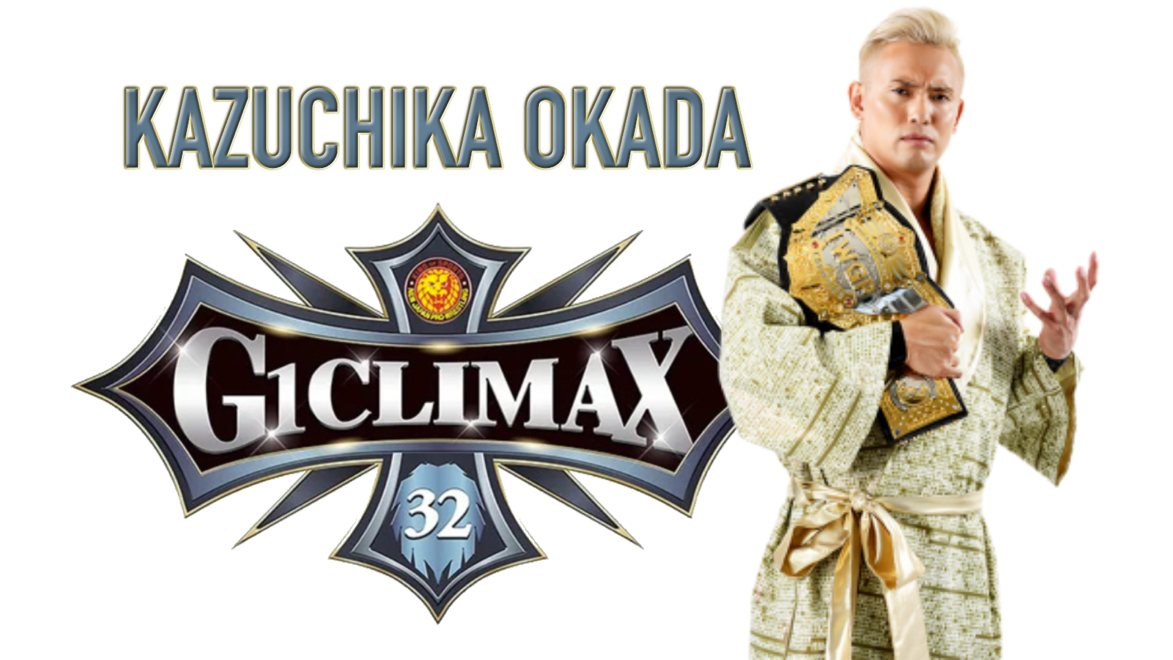 Kazuchika Okada is the defending G1 Climax champion and one of the annual favorites to go deep into the G1 Climax tournament. After Okada's IWGP World Heavyweight Championship reign abruptly ended at the hands of Jay White at June 12th's Dominion event, there is no doubt that Okada is motivated to earn another Wrestle Kingdom Main Event to gain back his IWGP World Heavyweight gold.
Affiliation: CHAOS
G1 Experience: 11th G1 entry, 11th consecutive. 2012, 2014, 2021 winner.
This is Kazuchika Okada's 11th consecutive G1 and his 11th overall.
Kazuchika Okada won the G1 Climax tournament in 2012, 2014, and 2021. Okada has never lost a G1 Climax final.
Okada will have first-time matches with Tom Lawlor and JONAH during this year's tournament.
Okada's 16-4 record against A Block competitors is the second-best head-to-head record in this year's tournament.
Last year marked Kazuchika Okada's first participation in consecutive G1 Climax tournaments without the IWGP Heavyweight Championship. He will now enter his third straight tournament without the top title.
Kazuchika Okada holds the highest average points over the last five years of the G1 competition at 13.6. He only reached the finals once during this time.
Only Masahiro Chono (1994-2002) and Hiroshi Tanahashi (2007-2015) have won multiple tournaments at longer intervals than Okada's seven-year gap between 2014 and 2021.
Among wrestlers with more than 10 G1 Climax matches, AJ Styles is the only wrestler with a better winning percentage (.737) than Kazuchika Okada's .699.
Okada's 65 G1 Climax wins are third-most all-time; Okada will undoubtedly move into second on this list during this year's tournament as he is just one win behind Hiroyoshi Tenzan.
In the last five years, Kazuchika Okada has the most G1 Climax wins with 34.
Schedule and Head To Head History


All-Time G1 Climax Statistics

Tom Lawlor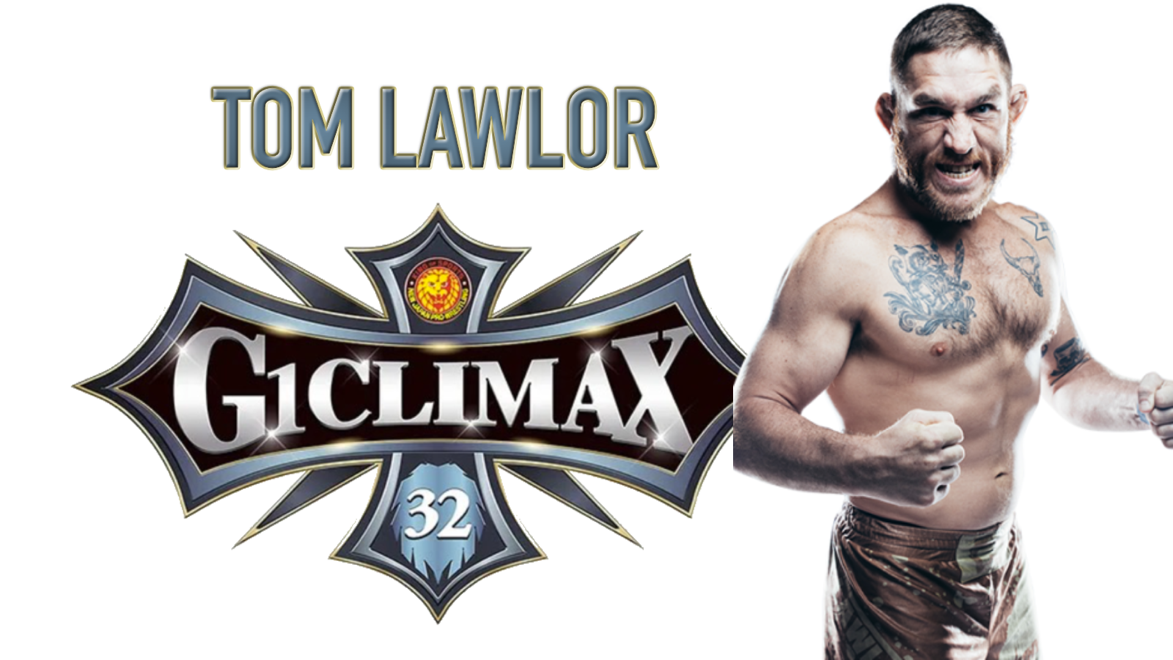 Tom Lawlor enters his first G1 Climax tournament after an incredible run as the inaugural STRONG Openweight Champion in the USA. Lawlor comes to NJPW with a background in MMA and looking to leverage a string of success while competing in NJPW's cerulean blue rings in the United States.
First-Ever Strong Openweight Champion
Affiliation: Team Filthy
G1 Experience: Debut Entry
Tom Lawlor will be among the last wrestlers to begin his G1 Climax tournament. His tournament matches won't start until July 26, when he faces Lance Archer.
Lawlor's tournament matches will take place over 19 days. That is tied for the shortest span among this year's competitors.
Tom Lawlor has only faced one other wrestler in the A Block. He holds a 4-2 all-time record against one of the favorites, Jeff Cobb.
Schedule and Head To Head History


JONAH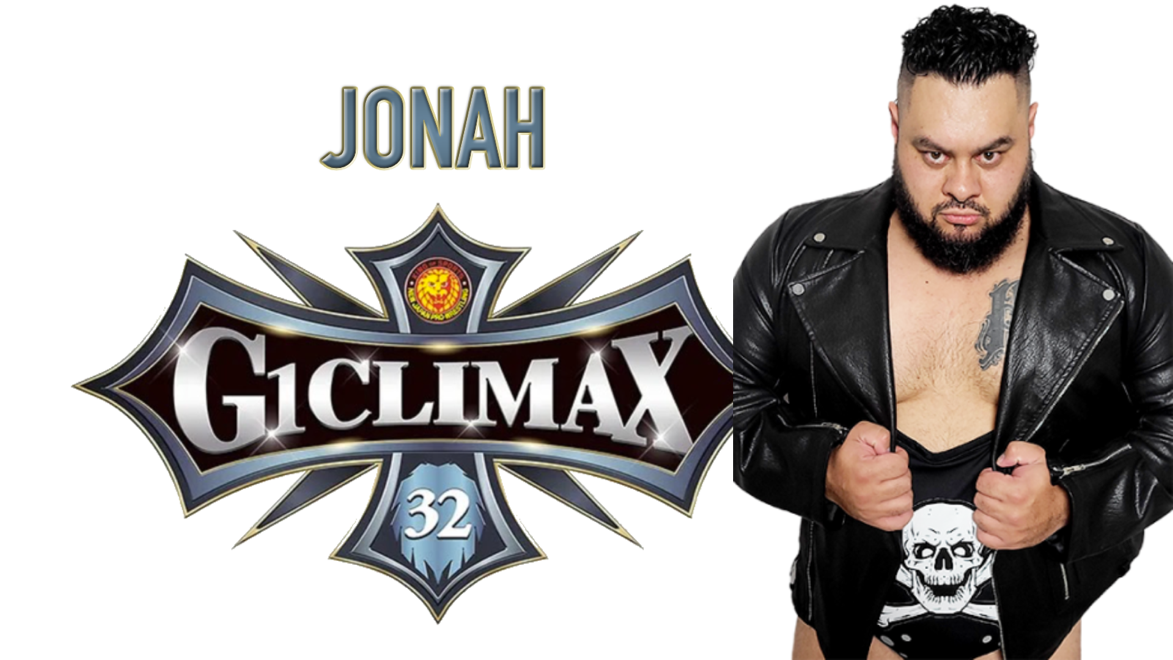 JONAH enters his first G1 Climax tournament and heads to Japan for the first time since 2015 and the first time with New Japan Pro Wrestling. JONAH recently did a stint in NXT as Bronson Reed, but he is now back on the scene and ready to make his mark in NJPW.
G1 Experience: Debut Entry
JONAH has only faced one other wrestler in the A Block. He holds a 2-1 all-time record against one of the favorites, Jeff Cobb.
JONAH has one of the most erratic schedules among this year's G1 competitors. He will begin his tournament on the second night of tournament action, but then he will have twelve days without a singles match before his second tournament match on July 30. He will then have five days away from singles action before wrestling in three singles matches in five days between August 5 and August 9.
JONAH is one of just two wrestlers with a twelve-day break between block matches. That is the longest gap on the tournament schedule.
Schedule and Head To Head History


Jeff Cobb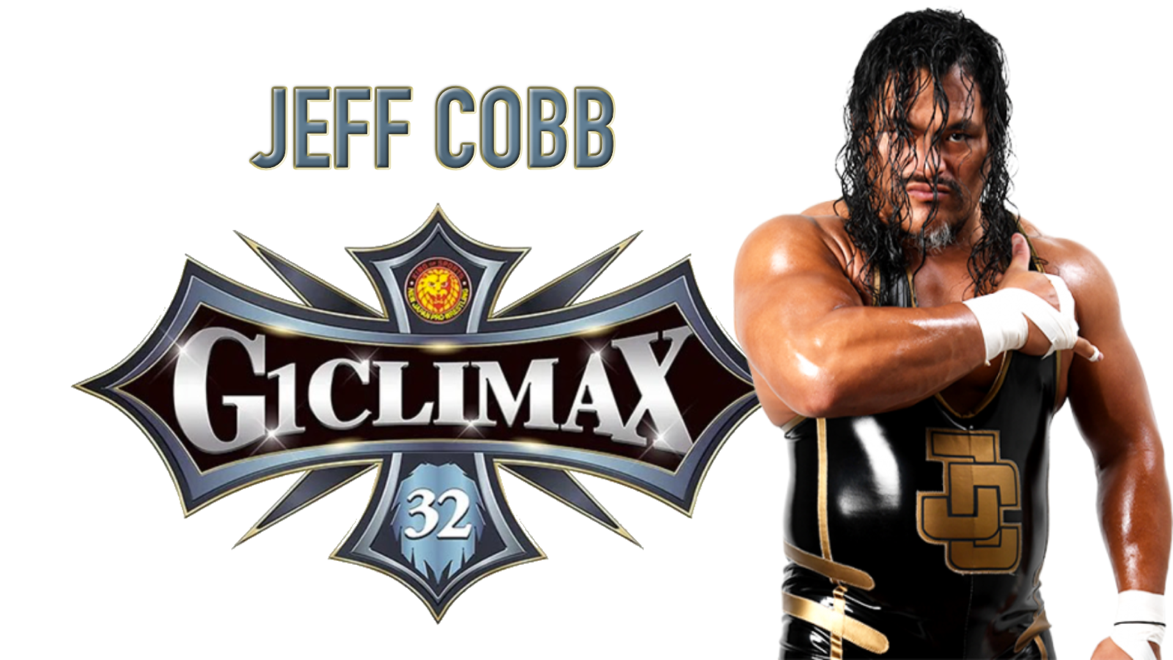 After last year's stunning performance, going 8-0 before falling to Kazuchika Okada on the final night of block matches, Jeff Cobb finally enters a G1 Climax tournament as one of the favorites to exit the block as the winner. Cobb brings an Olympic wrestling background, support from The United Empire, and a track record of G1 success to the table as he steps into G1 Climax 32's A Block.
Affiliation: The United Empire
G1 Experience: Fourth G1 Entry, Fourth Consecutive
This is Jeff Cobb's fourth consecutive G1 and his fourth overall.
Last year, Cobb ended with a record-tying 16 points and an 8-1 record.
Jeff Cobb is one of five wrestlers scheduled to wrestle in G1 block matches on back-to-back nights.
Jeff Cobb only holds a winning record against two of the six wrestlers he is scheduled to face in the A Block.
Bad Luck Fale will be Jeff Cobb's only first-time matchup in this year's tournament.
Schedule and Head To Head History

All-Time G1 Climax Statistics

Lance Archer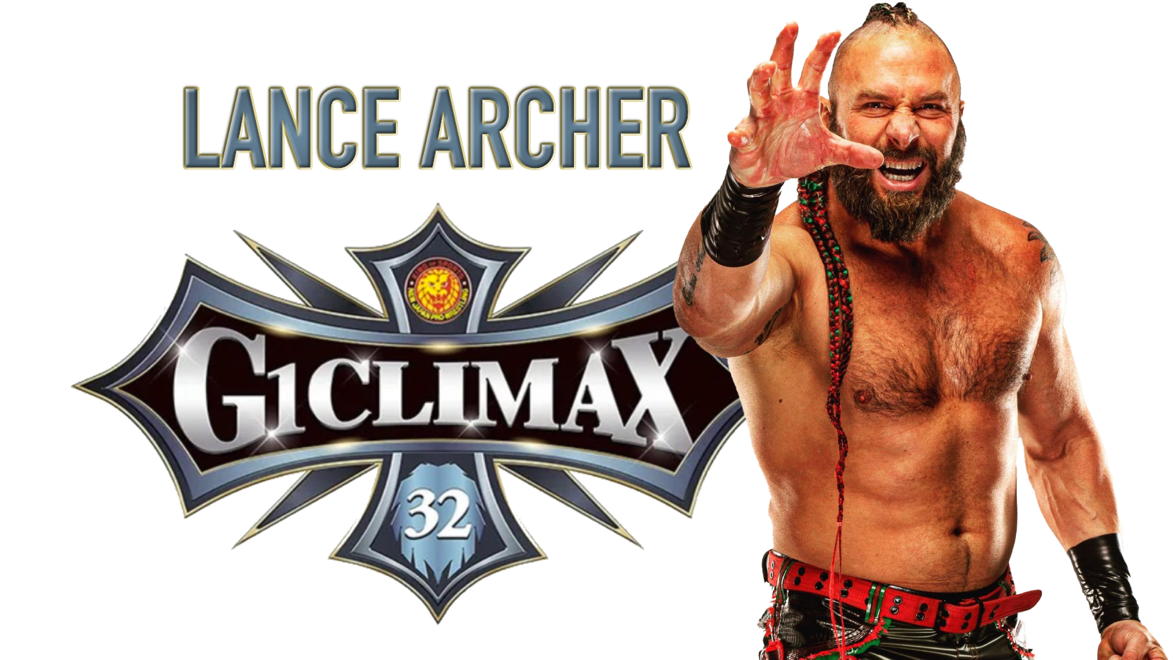 Lance Archer returns to the G1 after two years away. Archer's 2019 G1 entry was a renaissance for The Murderhawk Monster, and while he only exited the block with a 3-6 record, Archer's performance and subsequent success in both NJPW and AEW are a testament to how meaningful the highly-contested G1 Climax tournament can be to a professional wrestler's career.
Affiliation: AEW, Suzuki-Gun
G1 Experience: Sixth G1 Entry, First since 2019
Lance Archer returns to the G1 after two years away.
Lance Archer will have first-time matchups with JONAH and Tom Lawlor during this year's tournament.
Archer looks for his first wins over Okada, Lawlor, JONAH, and Cobb.
Archer started his 2019 tournament hot with two wins before losing six straight and salvaging his tournament with a victory over EVIL on the last night.
Schedule and Head To Head History


All-Time G1 Climax Statistics
Bad Luck Fale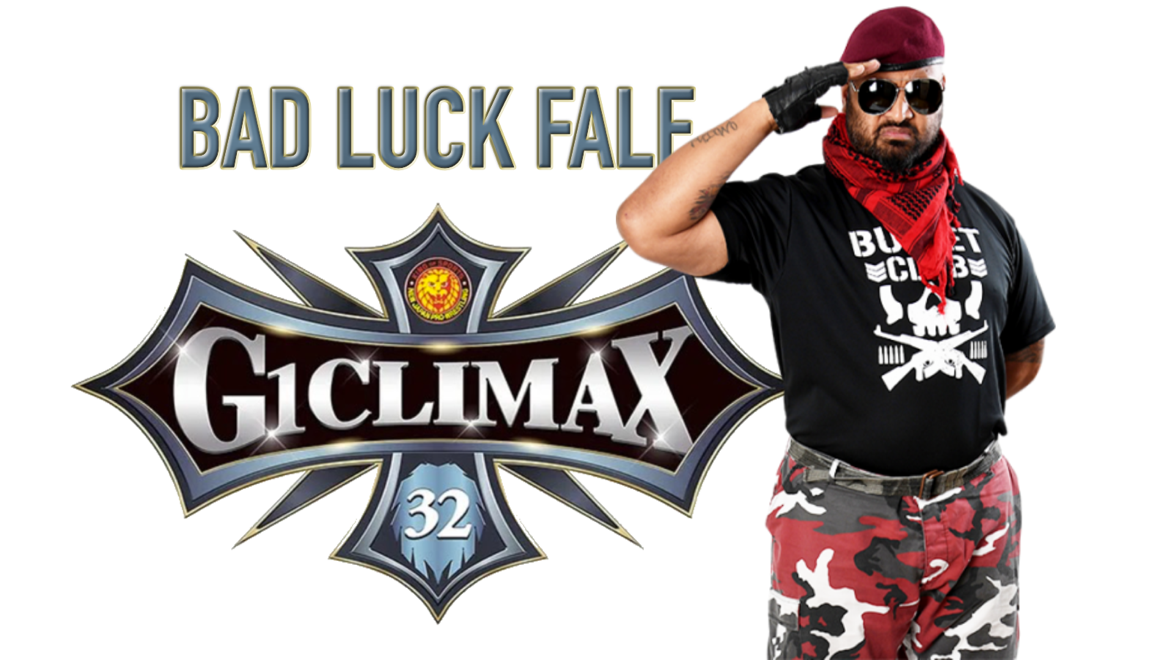 The Rogue General returns to the G1 Climax tournament for the first time since 2019. Bad Luck Fale is the lone Bullet Club representative in the A Block, and while he won't have the support of other Bullet Club members, Fale has long been seen as a dark horse to pull out a win or appear as a monster and run off a string of victories.
Affiliation: Bullet Club
G1 Experience: 7th G1 Entry, First since 2019
Bad Luck Fale returns to the G1 after two years away.
Fale will have first-time matchups with JONAH, Tom Lawlor, and Jeff Cobb during this year's tournament.
Bad Luck Fale enters this year's G1 on a three-match G1 Climax winning streak. He ended his 2019 tournament with wins over KENTA, Hiroshi Tanahashi, and SANADA.
Schedule and Head To Head History


All-Time G1 Climax Statistics

A Block Schedule
NJPW G1 Climax 32
Night One
July 16
Hokkaido Prefectural Sports Center
Kazuchika Okada v. Jeff Cobb
NJPW G1 Climax 32
Night Two
July 17
Hokkaido Prefectural Sports Center
Toru Yano v. JONAH
NJPW G1 Climax 32
Night Three
July 20
Xebio Arena Sendai
Lance Archer v. Bad Luck Fale
NJPW G1 Climax 32
Night Four
July 23
Ota Ward General Gymnasium
Kazuchika Okada v. Toru Yano
NJPW G1 Climax 32
Night Five
July 24
Ota Ward General Gymnasium
Jeff Cobb v. Bad Luck Fale
NJPW G1 Climax 32
Night Six
July 26
Korakuen Hall
Tom Lawlor v. Lance Archer
NJPW G1 Climax 32
Night Seven
July 27
Korakuen Hall
Toru Yano v. Bad Luck Fale
NJPW G1 Climax 32
Night Eight
July 30
Aichi Prefectural Gymnasium
Tom Lawlor v. JONAH
NJPW G1 Climax 32
Night Nine
July 31
Aichi Prefectural Gymnasium
Kazuchika Okada v. Bad Luck Fale
NJPW G1 Climax 32
Night Ten
August 2
Hamamatsu Arena
Toru Yano v. Tom Lawlor
NJPW G1 Climax 32
Night Eleven
August 5
Item Ehime
JONAH v. Jeff Cobb
NJPW G1 Climax 32
Night Twelve
August 6
EDION Arena Osaka

Toru Yano v. Lance Archer
NJPW G1 Climax 32
Night Thirteen
August 7
EDION Arena Osaka

Kazuchika Okada v. JONAH
Tom Lawlor v. Bad Luck Fale
NJPW G1 Climax 32
Night Fourteen
August 9
Hiroshima Sun Plaza Hall

JONAH v. Lance Archer
NJPW G1 Climax 32
Night Fifteen
August 10
Hiroshima Sun Plaza Hall

Kazuchika Okada v. Tom Lawlor
NJPW G1 Climax 32
Night Sixteen
August 13
Machida City Gymnasium

Toru Yano v. Jeff Cobb
NJPW G1 Climax 32
Night Seventeen
August 14
Nagano White Ring
Tom Lawlor v. Jeff Cobb
NJPW G1 Climax 32
Night Eighteen
August 16
Budokan Hall
Kazuchika Okada v Lance Archer
JONAH v Bad Luck Fale
Powered by RedCircle