Later today, AEW will become the first wrestling promotion to run Arthur Ashe Stadium, the longtime home of tennis' US Open. Their Grand Slam show won't be the only unique place to host a wrestling show recently – we've also had unique venues recently such as AAA's AutoLuchas events and WWE's Thunderdome, as well as AEW's Daily's Place until we got used to it during the pandemic. I've put together a list of unique venues in the United States that have either never hosted professional wrestling before or haven't hosted anything for decades.
1) The Palestra, Philadelphia, Pennsylvania
The Palestra has an argument to being the most famous college basketball arena in the United States. Seating just under 9,000 people, The Palestra opened in 1927 and is the home arena of the University of Pennsylvania's basketball teams. It's also home to some games played by local rivals La Salle, Saint Joseph's, Temple, and Villanova.
2) Kauffman Stadium, Kansas City, Missouri
Kauffman Stadium is home to Major League Baseball's Kansas City Royals and has a listed capacity of 37,903.
There are any number of Major League Baseball stadiums that could be selected here for a unique feature. I went with the Kansas City Royals' Kauffman Stadium due to the fountains in the outfield, which I've always thought were particularly impressive.
3) Churchill Downs, Louisville, Kentucky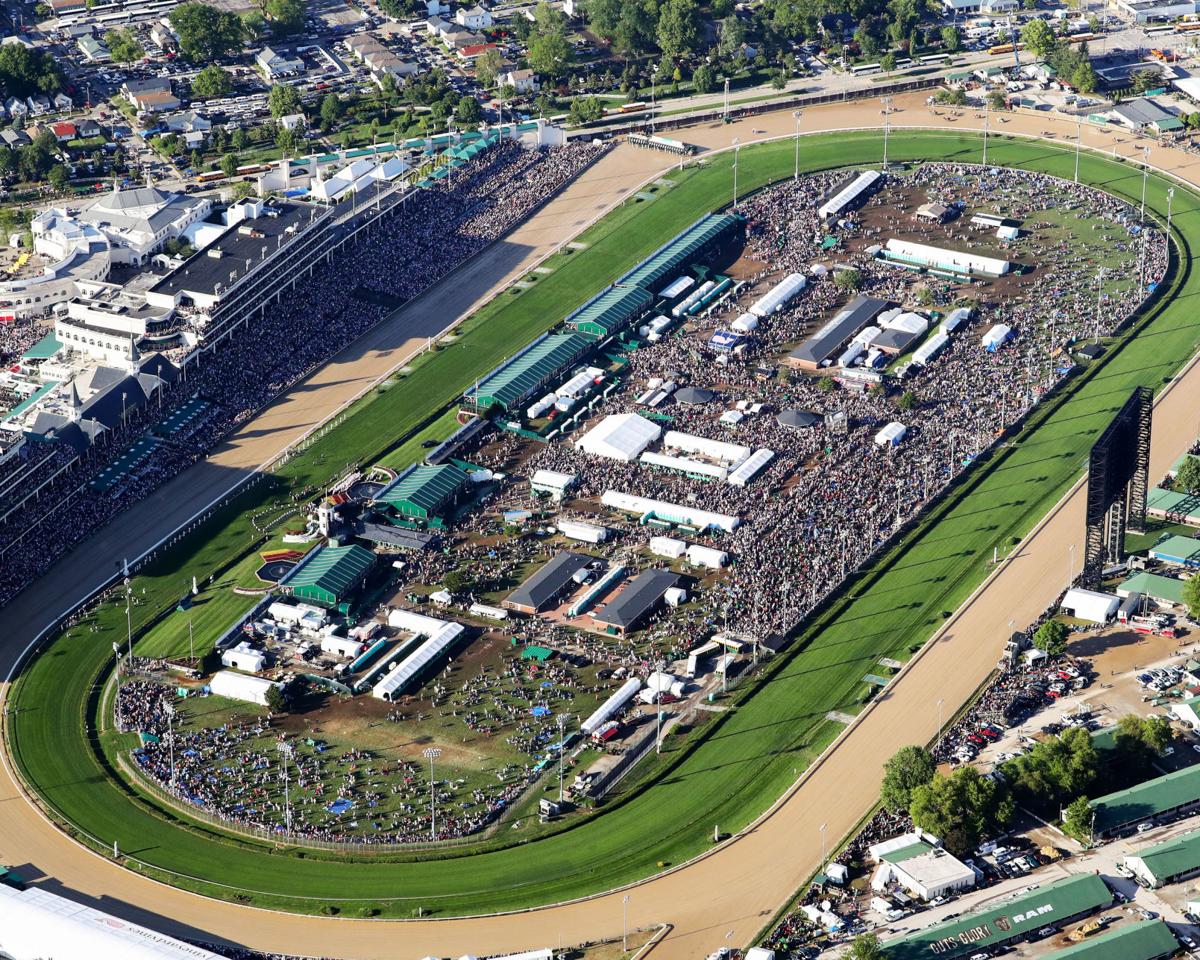 Churchill Downs is home to the legendary horse race Kentucky Derby. Including the infield, its capacity is supposedly 170,000, though there's apparently a bunch of drama centering on that number. The last two pre-pandemic Derbies had attendances over 150,000.
4) Hinkle Fieldhouse, Indianapolis, Indiana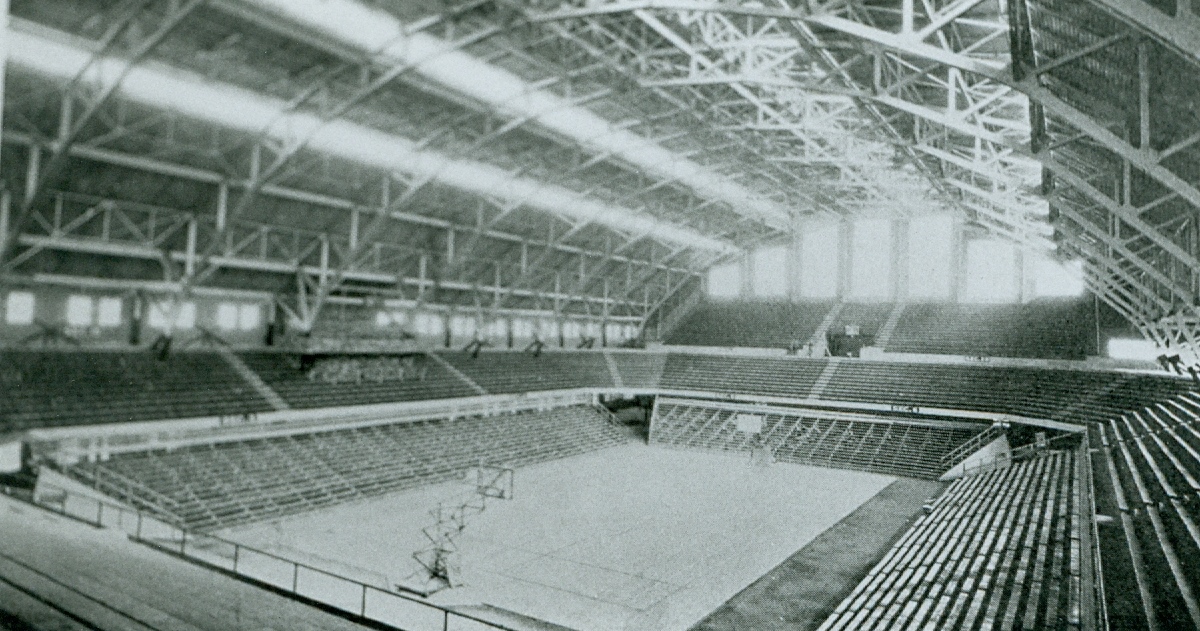 Hinkle Fieldhouse is home to the basketball teams of Butler University. It's most famous for being the site of the high school boy's state championship game that was the basis of the movie Hoosiers.
Hinkle is a comparable small arena for this list, allowing just over 9,000 people in at maximum, but it's a striking and unique visual with its gigantic windows that allow sunlight to flood in. The games hosted in this year's NCAA men's college basketball tournament was a beautiful venue.
5) The 17th hole of TPC at Sawgrass, Ponte Vedra Beach, Florida
The 17th hole at Sawgrass is legendary. Nicknamed "The Island Green," the hole consists almost entirely of a 78 foot long green almost completely surrounded by a water hazard.
This is arguably the longest shot on this list, no pund intended. However, it would be another opportunity to honor wrestling's history of heels falling into bodies of water.
6) Fenway Park, Boston, Massachusetts
The home of the Boston Red Sox is one of the most iconic baseball stadiums, and it has a capacity over 37,000.
Fenway last held a wrestling show in 1969, when Bruno Sammartino defended the WWWF World Heavyweight Championship against Killer Kowalski. The American Wrestling Association – the Boston NWA member, not the Verne Gagne promotion – also hosted shows there in the 1930s.
There was a show called "El Mundo Festival" held at Fenway Park in 2017, but it appears it was held on the concourse of the stadium, rather than the field itself.
7) Wrigley Field, Chicago, Illinois
The Chicago Cubs' home is Wrigley Field, famous for its ivy-covered outfield walls. Its capacity is 42,495.
Wrigley Field has actually held wrestling a few times before, but none since a 1950 show where Lou Thesz secured a main event win against Buddy Rogers.
8) Michigan Stadium, Ann Arbor, Michigan
The home of the University of Michigan's football team, this is the largest stadium in the United States by capacity. It has a listed capacity of 107,601. In addition to football, it's hosted massively attended ice hockey and soccer games.
There's a number of fields of similar size for college football you could easily substitute here: Ohio State University's Ohio Stadium, Penn State's Beaver Stadium, Texas A&M's Kyle Field, etc. All of them are easily over 100k in capacity.
9) Central Park, New York, New York
Central Park has been home to several gigantic concerts in history, with over 500,000 people reportedly attending the 1981 Simon & Garfunkel reunion concert. More recently, over 120,000 people attended a Dave Mathews Band in 2003 and 70,000 people attended a Andrea Bocelli concert in 2011. A big asterisk should be placed here: these were all free events.
10) Daytona International Speedway, Daytona, Florida
The home of the Daytona 500, this NASCAR-owned track can seat over 167,000 people. The most recent NASCAR race held here, this year's Coke Zero Sugar 400, had 101,500 tickets for sale.
You can follow Fred's writing on Twitter @flagrantrasslin and get more of his writing on Patreon.