Impact Wrestling
Hard to Kill 2021
January 16, 2021
Skyway Studios
Nashville, Tennessee
Watch: FITE
Impact Wrestling heads to PPV for the first time in 2021 this coming Saturday (January 16) with Hard to Kill, headlined by a six-man tag team match pitting AEW World Champion Kenny Omega and the Impact Tag Team Champions The Good Brothers against Impact World Champion Rich Swann and the Motor City Machine Guns.
It remains to be seen how much the well-publicized wrestling COVID-19 outbreak affects this show, but as things stand we've got eight matches on tap and a brand-new commentary team. Yes, that's right, no more Josh Mathews. Instead, we've got the tandem of Matt Striker and D'Lo Brown. As people who've read my stuff here will know, I've felt the commentary needed to change for a long time and while this may change after I've heard them, I'm digging the new duo.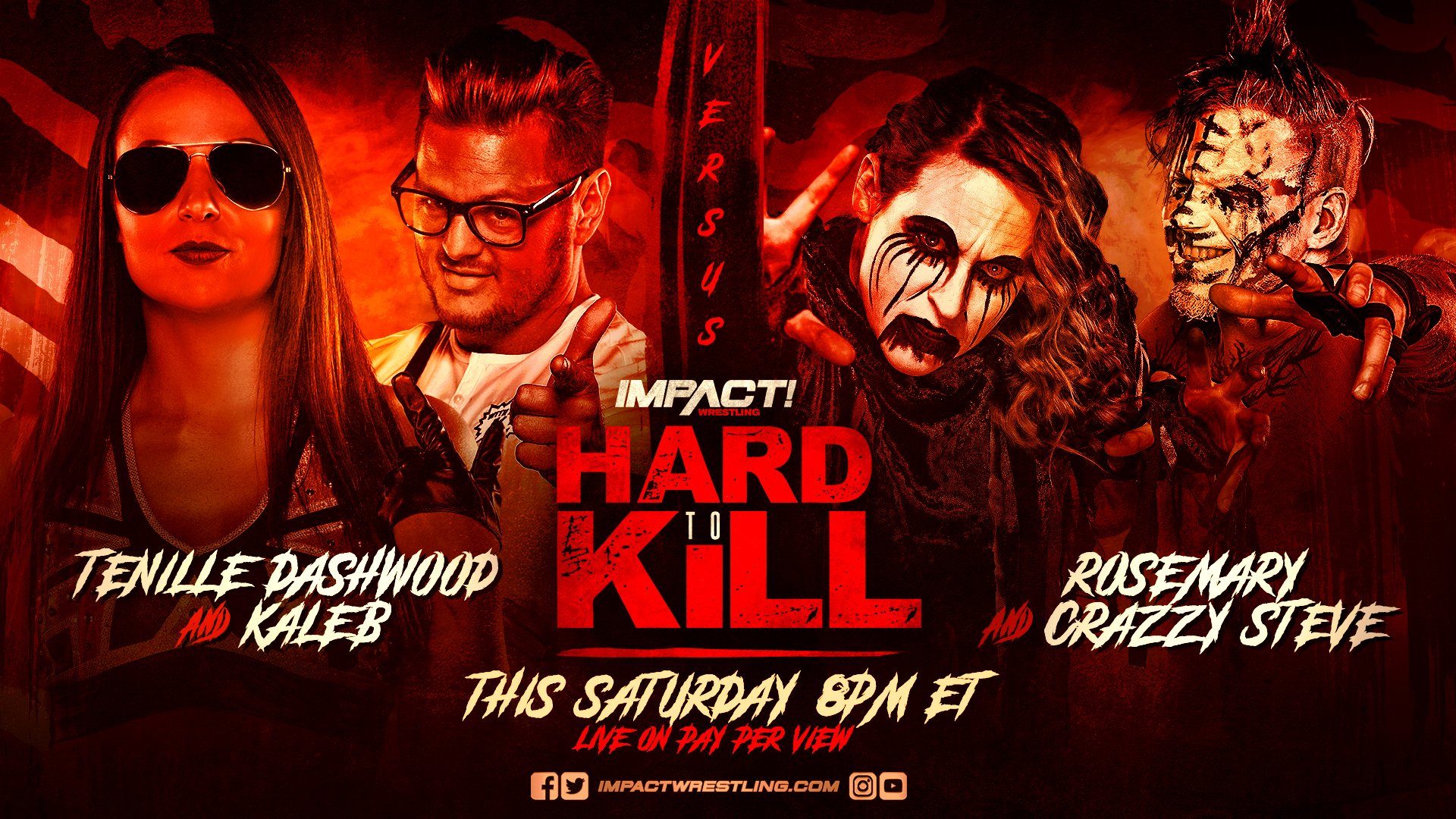 Rosemary and Crazzy Steve vs Tenille Dashwood and Kaleb with a K
Coming into this week's Impact, I thought the promotion would round out the card with an eighth match, likely featuring Moose, Josh Alexander or Ace Austin. The fantasy booking bit of me (which is currently well into March) would have done an Ace Austin/Blake Christian rematch from Genesis. Instead, we've got this, an intergender tag match.
Dashwood's current quest to find a tag team partner/lackey continued with Rosemary, whose lack of interest set up a singles match on Impact this week. Rosemary's former Decay stablemate Steve appeared to stop Kaleb interfering, securing Rosemary the win. In terms of a prediction, I'm going with Rosemary and Steve. Rosemary has much more direction at the moment and Steve is being booked strongly, while Dashwood's whole gimmick is about not being bothered. Prediction: Rosemary and Crazzy Steve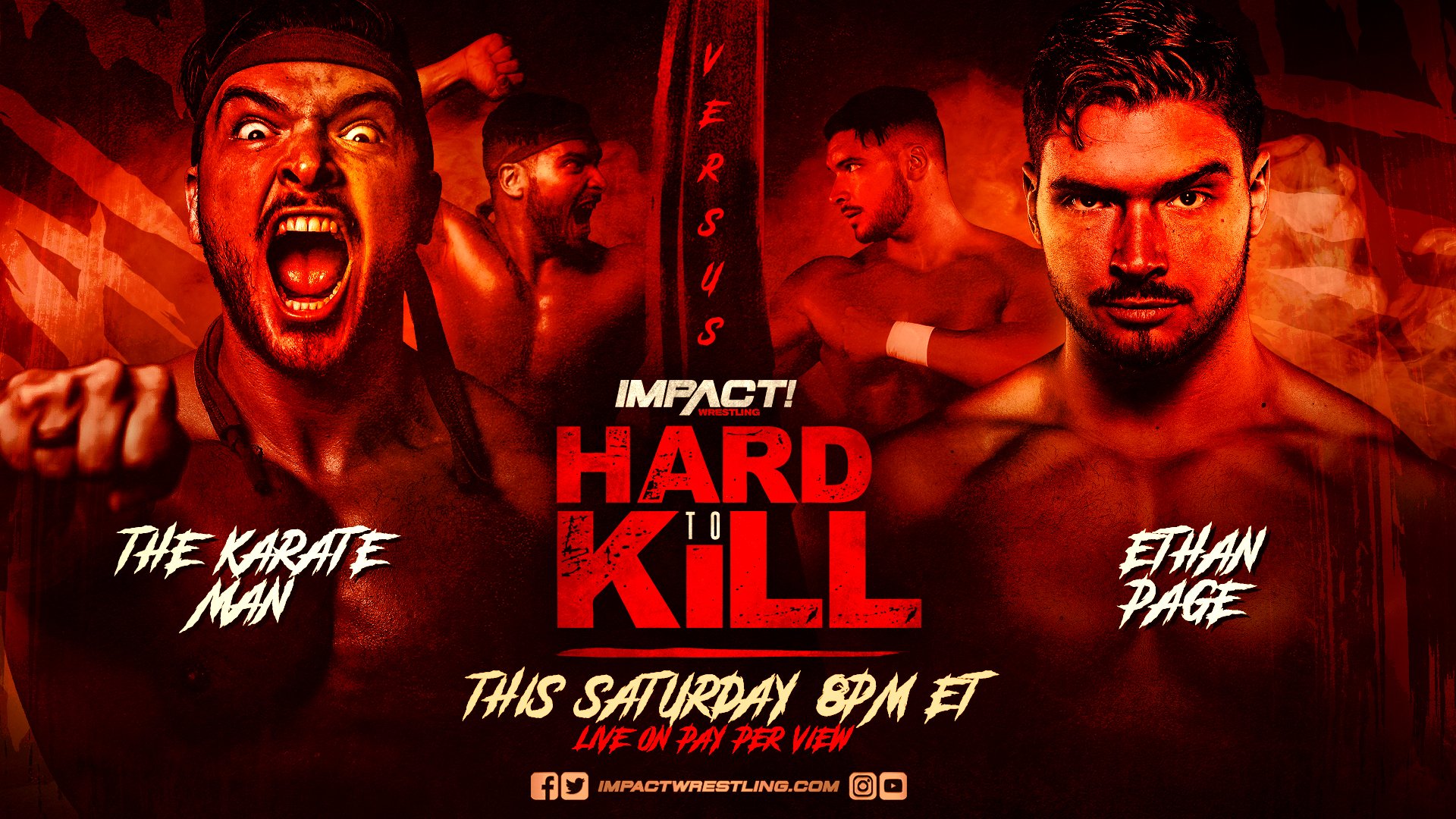 Ethan Page vs The Karate Man
Like a lot of the world's problems right now, cinematic matches didn't leave us when we entered 2021…
I'm really not sure how I'm supposed to break down the complexities of a bloke, who has left the promotion already, wrestling himself in a pre-taped environment. I'm confident it'll at least be creative because it's Ethan Page but yeah, it's not for me. Prediction: Yes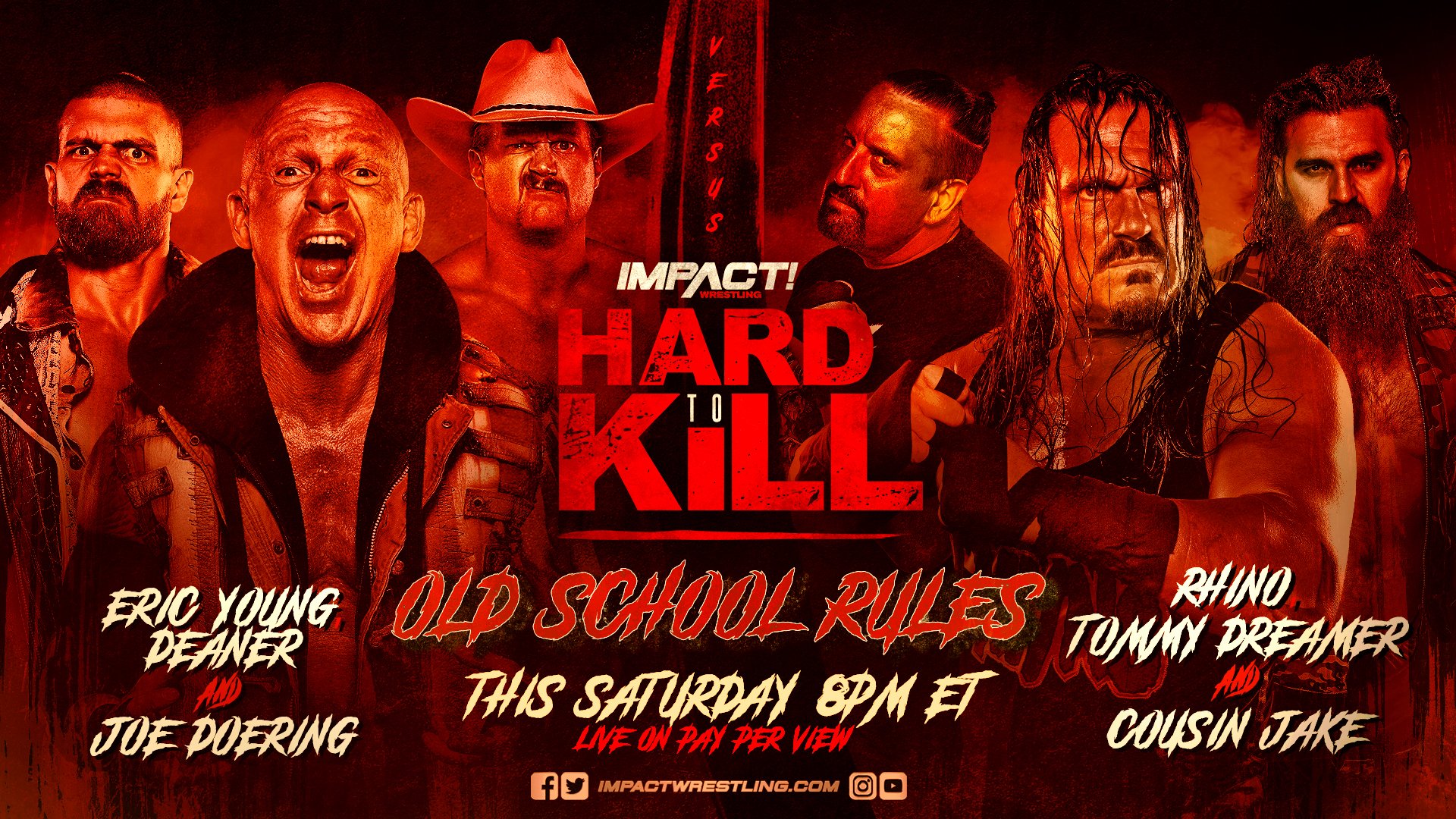 Old School Rules
Eric Young, Joe Doering and Deaner vs Tommy Dreamer, Rhino and Jake Something
Get ready for some walk and brawl, ladies and gents!
This match was set up on the first Impact of 2021, Tommy Dreamer rushing out to stop a beat down after Deaner and Doering beat Rhino and Something in a tag competition. Doering has been presented like a beast so far and Young's trio are being well established, so they should absolutely win here against this more cobbled together team. My feeling is that, if he's cleared, Heath runs down at the end to set up an angle moving forward. Prediction: Young, Doering and Deaner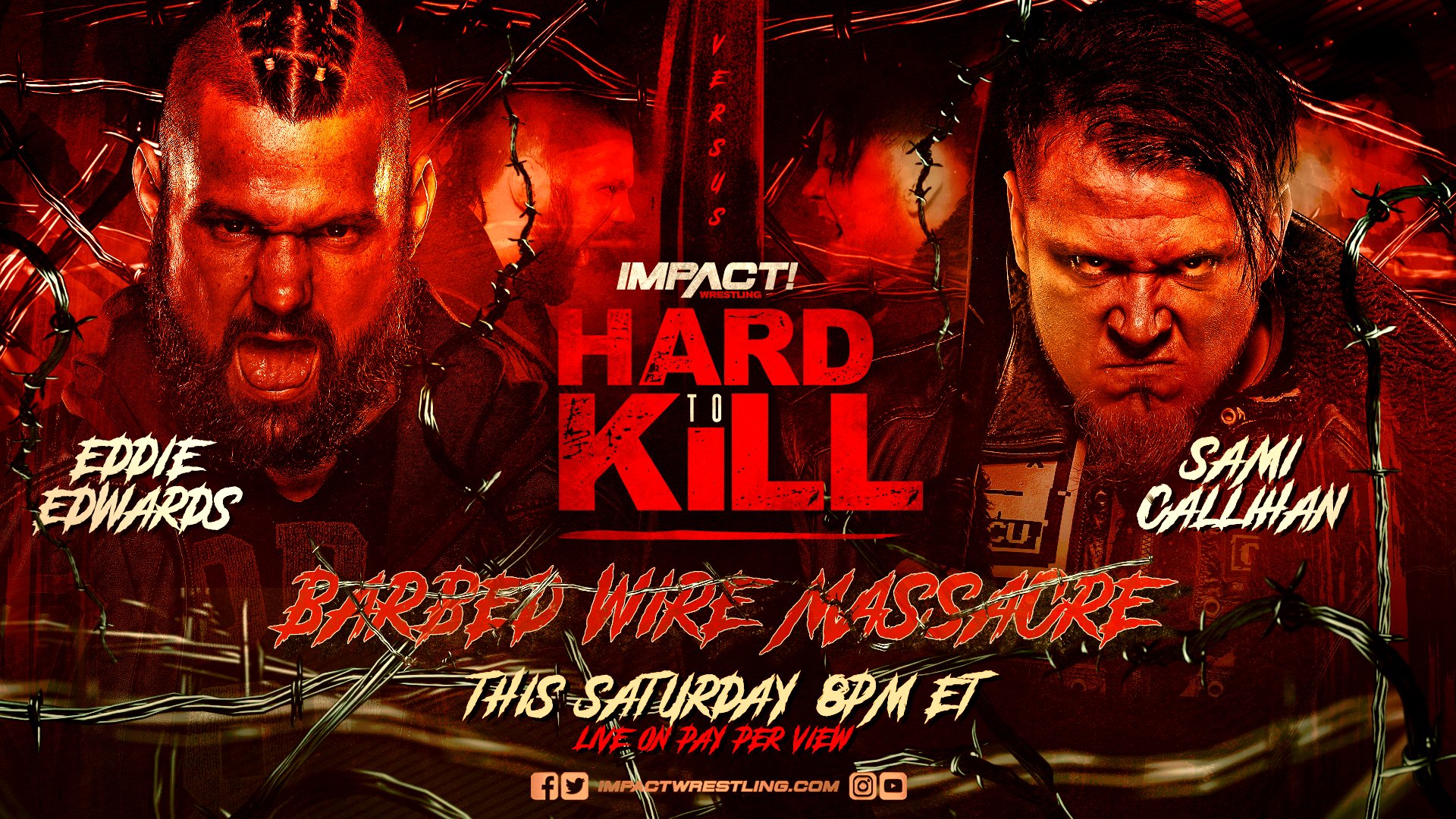 Barbed Wire Massacre
Eddie Edwards vs Sami Callihan
Saturday will see the fourth Barbed Wire Massacre match in Impact Wrestling history, and the first since LAX vs OVE three years ago, a match that featured five guys no longer with the promotion.
Callihan and Edwards first started feuding, oddly enough, only a month or so after that Barbed Wire match, with Callihan's legitimately errant baseball shot providing fuel for a feud that captured wider interest. Callihan attacked Edwards with a bat late last year and while this rekindling hasn't had the same edge as before, these two have good chemistry and I trust them to deliver more than anyone else in the promotion in this spot. I'm not sure where it'll sit on the night in terms of card placement but this could be a dark horse for Match of the Night. Picking a winner is equally difficult to discern but stipulations like this usually favor the babyface. Prediction: Eddie Edwards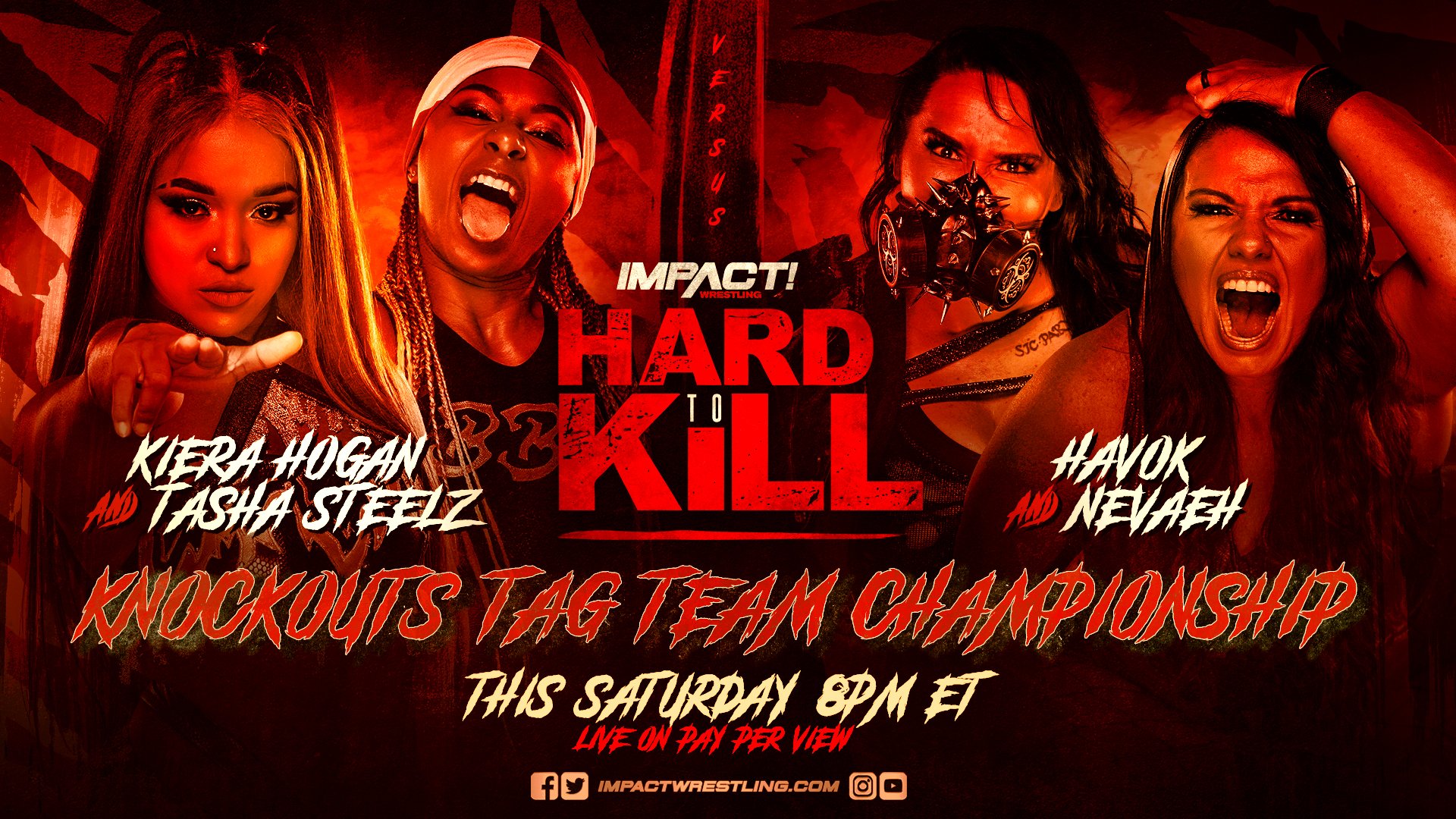 Vacant Impact Knockouts Tag Team Championship
Havok and Neveah vs Kiera Hogan and Tasha Steelz
Impact announced at Bound for Glory in October that they were bringing back the Knockouts Tag Team Championships. That announcement yielded an eight-team tournament, including some regular faces in Impact plus a few additions – Team Sea Stars, Killer Kelly & Renee Michelle and Jazz partnering Jordynne Grace. Hogan and Steelz beat the aforementioned Sea Stars and Taya & Rosemary, while Havok and Nevaeh saw off Tenille Dashwood and Alisha Edwards as well as Grace & Jazz.
Who Impact pick here is a show of faith for this division moving forward. It didn't really work before so it needs a proper direction this time to take off. Hogan and Steelz would be my pick as I think they make stronger first champions and when you think about the next challengers, they're probably babyface teams. Prediction: Kiera Hogan and Tasha Steelz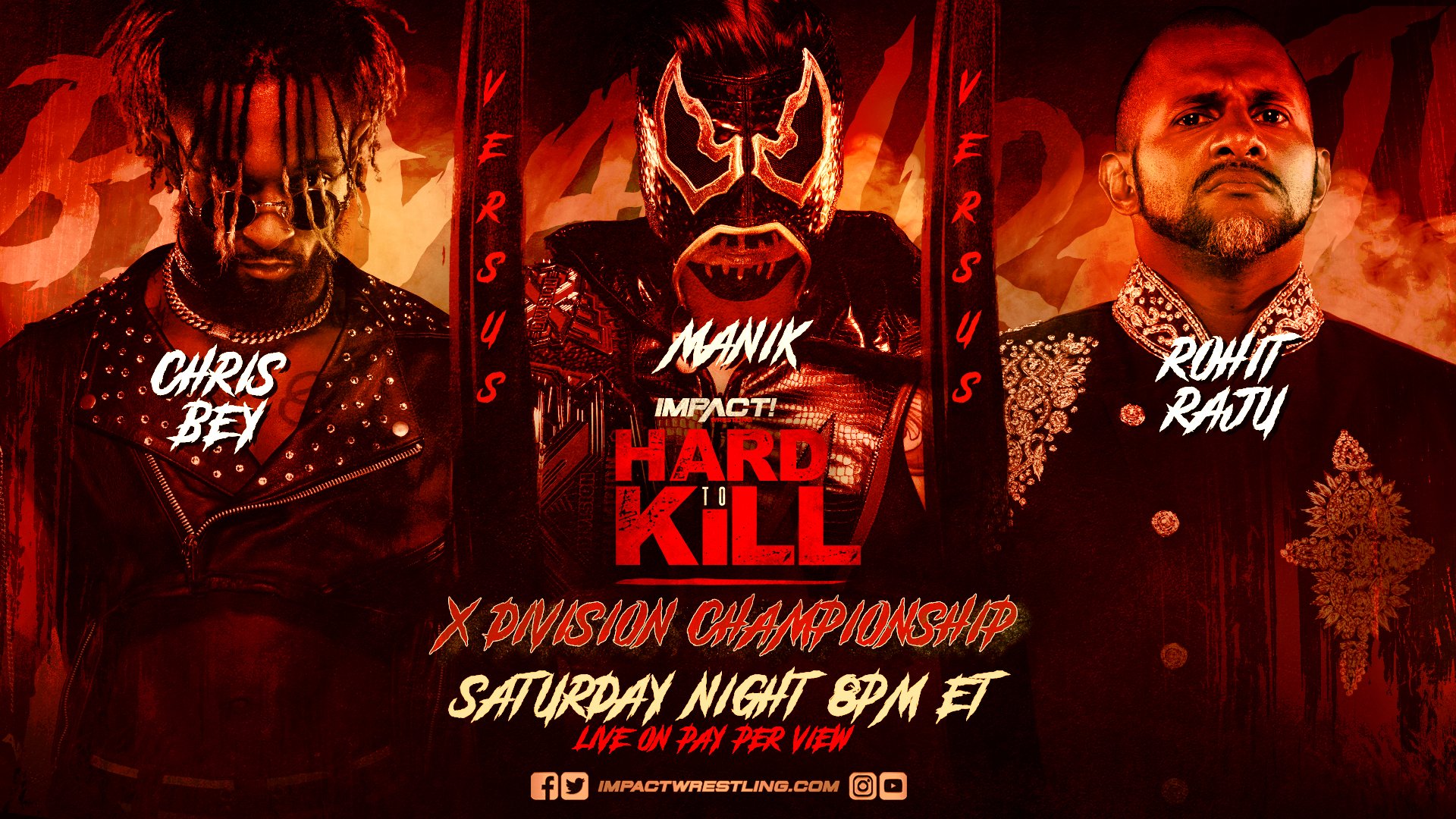 Impact X-Division Championship
Manik (C) vs Chris Bey vs Rohit Raju
The route to this match is one long, winding road. Back in August, Raju conned his way into TJP's match with Bey for the title and won the belt. He then ran scared for a bit and managed to stop TJP challenging ever again, only for TJP to answer Raju's open challenge as Manik and win the belt. To complete the circle, Bey then 'finessed' his way into Raju's rematch, setting up another three-way dance.
I'm not sold on TJP retaining here. I'm really not. Part of me feels like they might pivot back to Bey to fully complete the circle – Raju pinned Bey, Manik pinned Raju, Bey pins Manik. But then I also feel that Ace Austin might be next after winning the Super X Cup and it wouldn't make much sense for Bey or Raju to be champion then. Gut says Manik retains and then loses to Austin fairly soon after, so I'll go with that. Prediction: Manik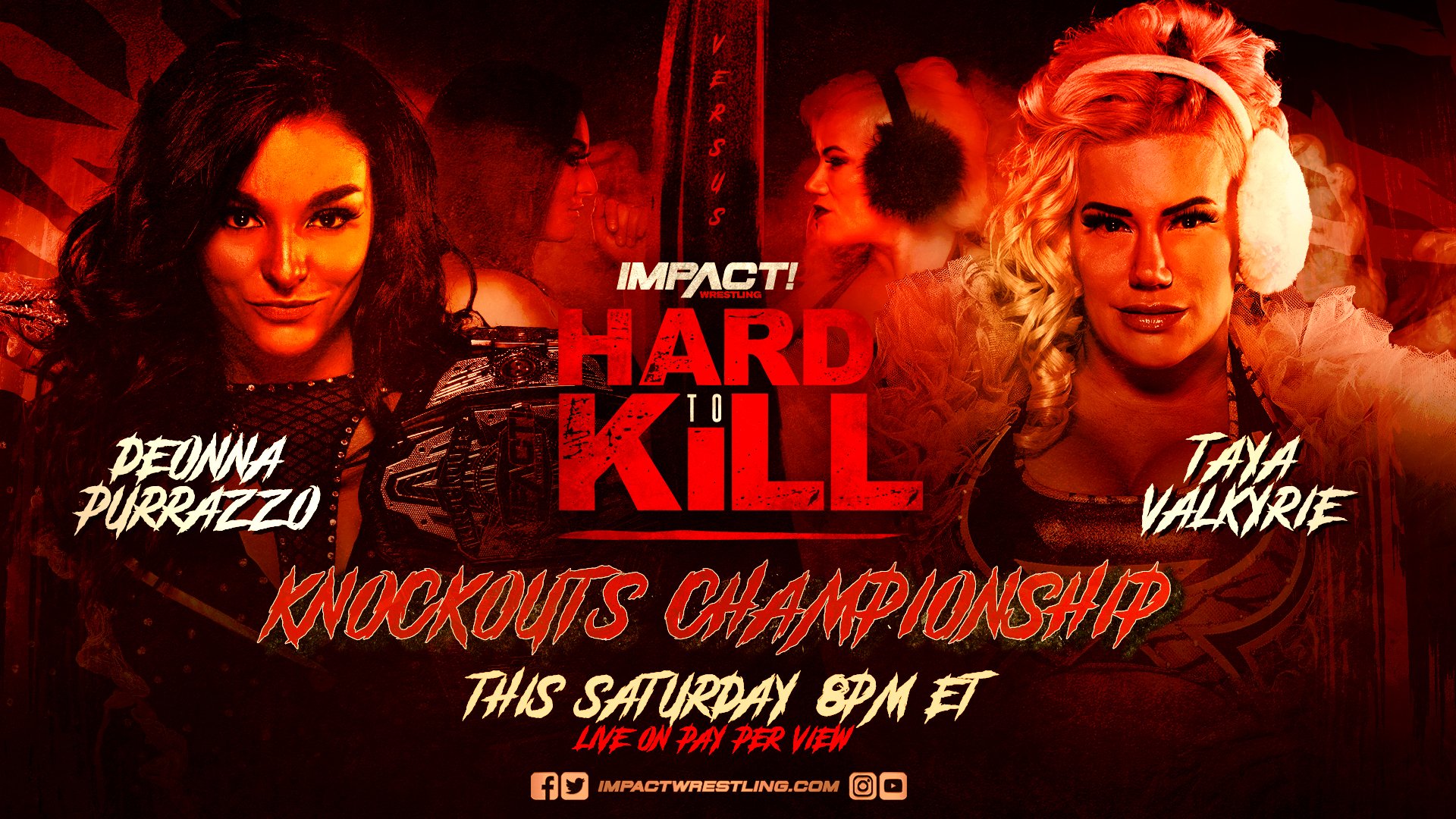 Impact Knockouts Championship
Deonna Purrazzo (C) vs Taya Valkyrie
I still feel like the promotion is finding its feet again with the Knockouts division after Kylie Rae's dropout at Bound for Glory.
Deonna and Kimber Lee lost to Taya and Rosemary in the Knockouts tag tournament, setting up a match between Deonna and Rosemary at Final Resolution, which Deonna won. She and Kimber then ran a distraction in the next round of the tag tournament to get Taya and Rosemary eliminated. Taya got annoyed and challenged her for Hard to Kill, leading us here.
I have reasonable expectations for this as Taya offers a different style to Deonna and usually rises to the level of her opponent, so this could be good. However, with all the Su Yung nonsense in the background and Taya's contract status still not clear, Deonna retaining seems the obvious direction. Prediction: Deonna Purrazzo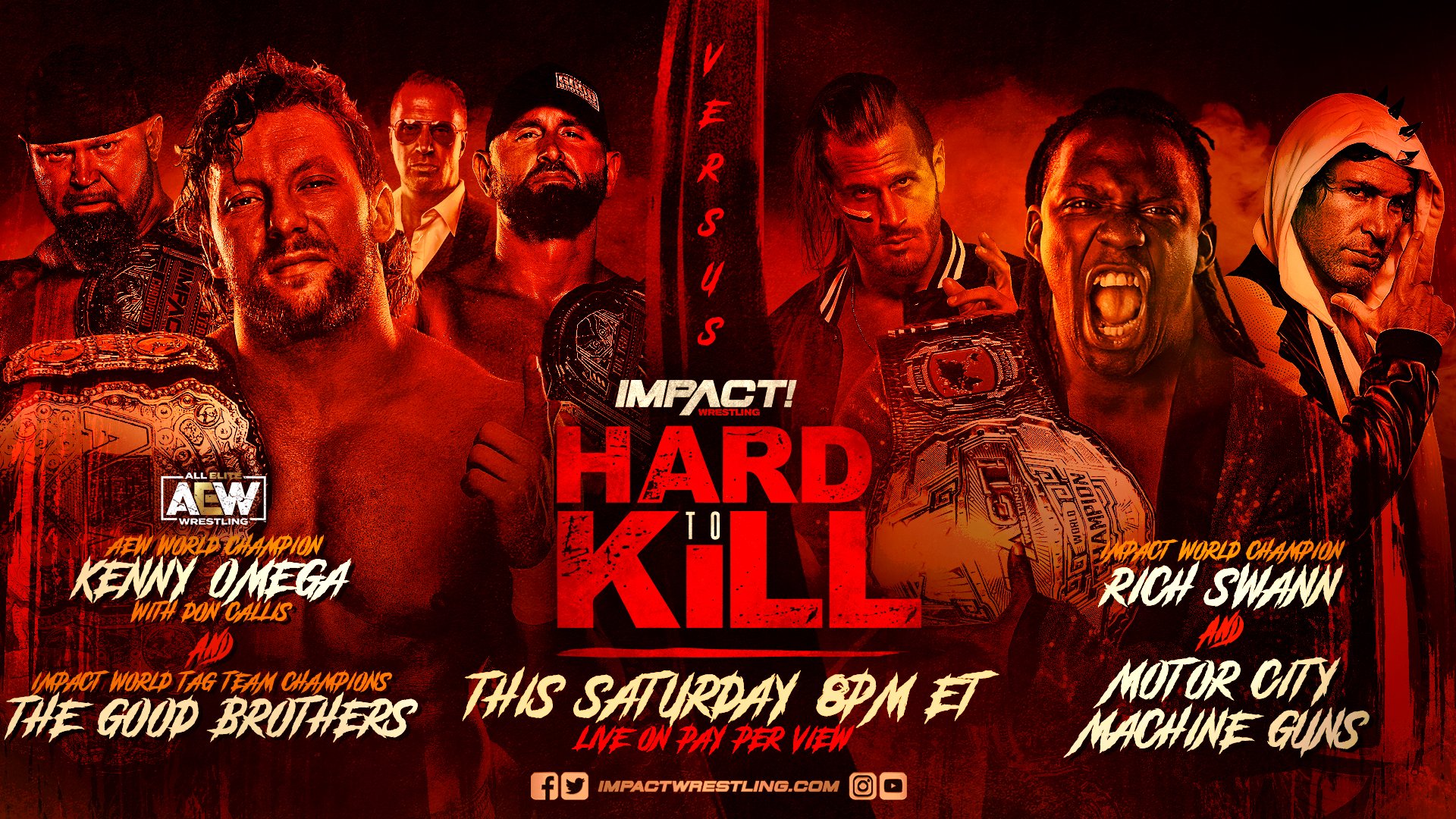 Kenny Omega and The Good Brothers vs Rich Swann and the Motor City Machine Guns
Here we are, the big talking point of the show. The money match.
There's still a lot of meat on the bone in the AEW and Impact collaboration and this feels like just the first match in what is probably going to be a series of inter-promotional ones over the next little bit, especially following the ending of New Year's Smash last week.
I have every confidence that this match will deliver in the ring and I feel it has the possibility to be great as everyone will be motivated in such a big spot. I also think that there'll be Don Callis involvement at some point and another massive angle to close the show, teeing up the TV for both promotions.
In terms of the booking, it's simple. Kenny Omega absolutely isn't taking a loss here and I think he even gets the pin, probably on Shelley. Prediction: Kenny Omega and The Good Brothers