The A Block of G1 Climax 30 will meet for their second to last card of the tournament on October 13th from Hamamatsu. Four wrestlers enter the night at the top of the block with 10 points: Will Ospreay, Kazuchika Okada, Kota Ibushi, and Jay White are all jockeying for position as the puzzle pieces of the top of the standings begin to shift into place.
The key seems simple enough for the top four, win and they're still alive going into the final night. If one of them are to lose, they'll need some help to stay in contention headed into their last night of block matches. No single match from Hamamatsu will determine any wrestler's fate, but there are many combinations of events that can send at least one wrestler into elimination:
Only one of the top four wrestlers is guaranteed to be in contention entering the final block night, and that is Will Ospreay. There isn't a single combination of wins and losses that can happen in Hamamatsu that will eliminate The Assassin. His path is likely to get significantly clearer if he is victorious over Jeff Cobb in the night's opener.
The second block match on the card will feature Kota Ibushi squaring off against the winless Yujiro Takahashi. An Ibushi loss combined with an Ospreay victory and either Jay White or Kazuchika Okada winning later in the evening would eliminate Ibushi.
The middle block match on the card has nothing at stake, aside from keeping both wrestlers in the hunt to improve upon 8 point performances last year's tournament as Shingo Takagi meets Taichi in a battle for pride and momentum
Second from the top of the card, Jay White will meet Minoru Suzuki. A White loss, combined with an Okada win and an Ospreay win would eliminate Jay White.
The main event from Hamamatsu will feature CHAOS stablemates Kazuchika Okada and Tomohiro Ishii in their fourth ever singles match. Okada may enter his match with Ishii in a must-win scenario. If either Jay White or Kota Ibushi win their matches earlier in the night, Okada will need a win to stay alive.
---
Date: October 13th, 2020
Venue: Hamamatsu Arena
Time: 6:30pm JST
Watch Live or OnDemand On NJPWWorld
Local Time Conversions: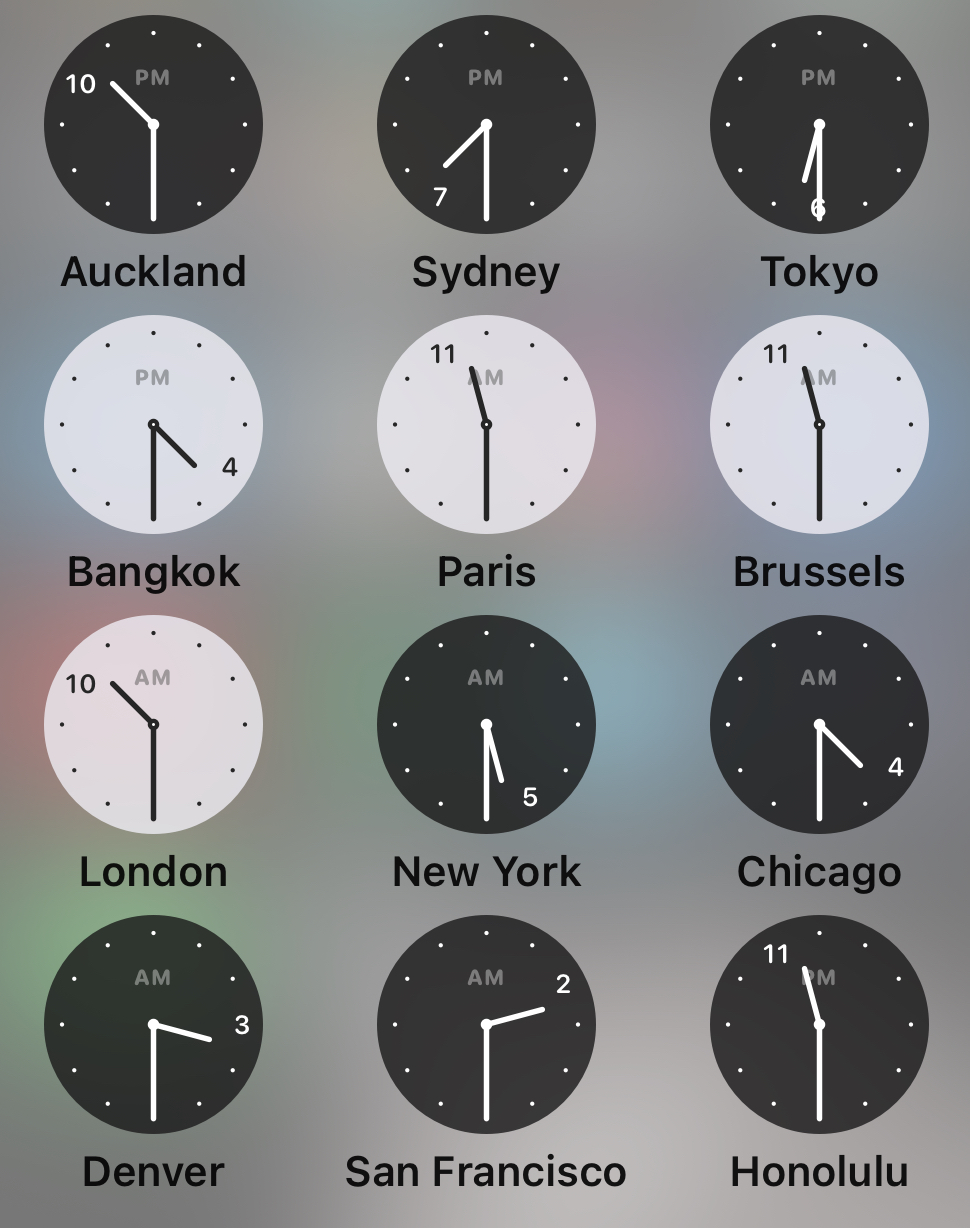 ---
G1 CLIMAX 30: A BLOCK RESULTS TO DATE


BLOCK TABLE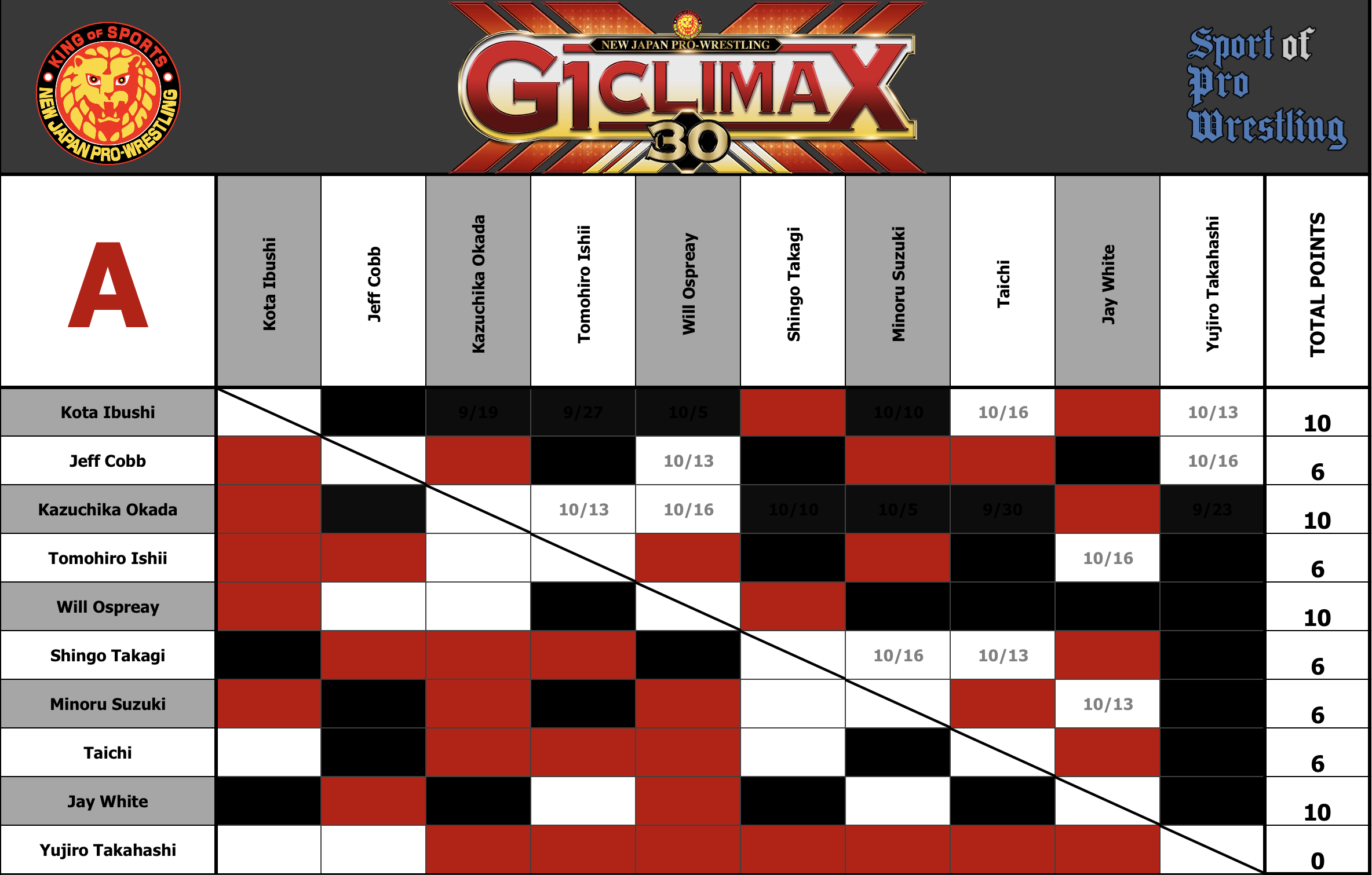 ---
Key Tiebreakers
Kota Ibushi [10]: Okada [10], Ospreay [10]
Kazuchika Okada [10]: None
Will Ospreay [10]: White [10]
Jay White [10]: Ibushi [10], Okada [10]
---
Weighted Block Win Probability (wBWP)
wBWP is a weighted combination of Points, Max Points, Tiebreaker Values, Efficiency Metrics, Remaining Opponents, Elimination #, and Streak.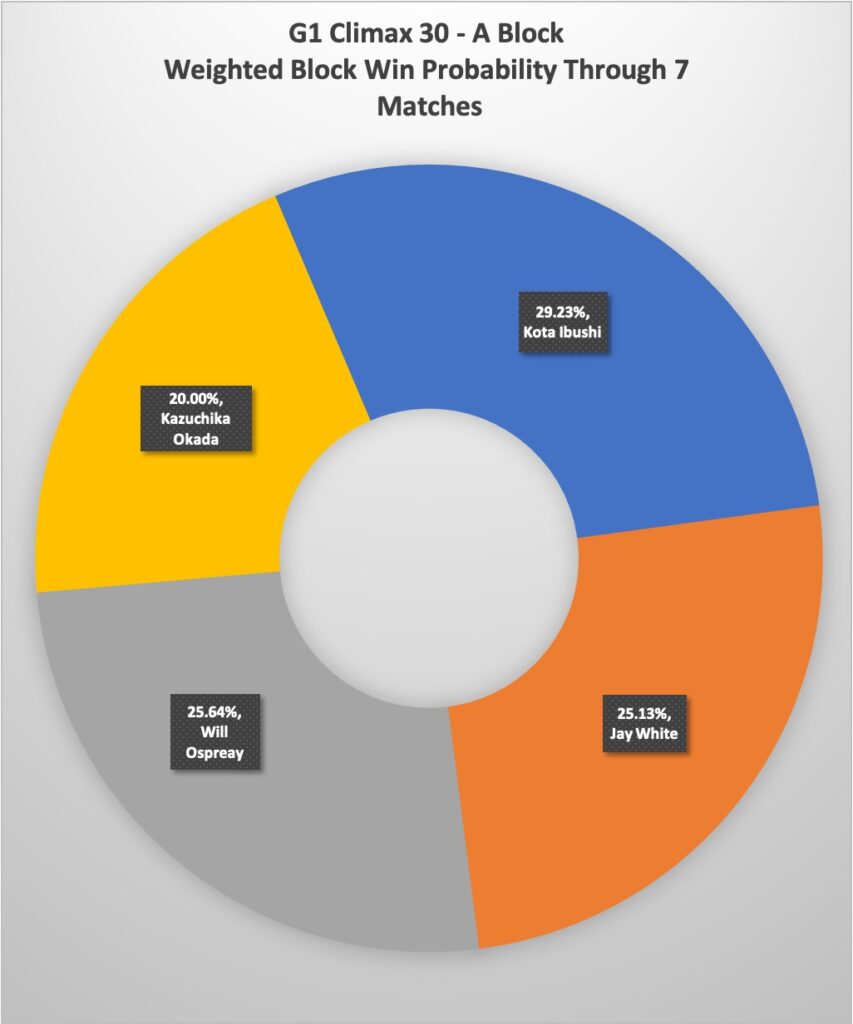 Kota Ibushi benefits from the weakest strength of schedule going forward, with the winless Yujiro Takahashi and middle-of-the-pack Taichi remaining on his docket. Ibushi also has tiebreakers over 2/3 of his tied league-mates, Kazuchika Okada and Will Ospreay.
Jay White and Will Ospreay enter within fractions of a point in the second and third positions on the wBWP list with Ospreay taking the edge ever so slightly. Ospreay benefits from the remaining opportunity to establish a tiebreaker over Kazuchika Okada, while two of the four competitors still in contention have completed their mini-blocks against the 10 point group. Ospreay also has momentum on his side, as he enters his match with Jeff Cobb on a two match winning streak.
White benefits from a statistically easier strength of schedule going forward, though facing Minoru Suzuki and Tomohiro Ishii in consecutive singles matches will be no easy feat. White also holds tiebreakers over Kazuchika Okada and Kota Ibushi and he should enter his last two matches the freshest. He has the lowest Total Match Length in the leading group, saving over 2 minutes per match over Kota Ibushi, who has the highest.
Kazuchika Okada has been fighting from behind throughout most of G1 Climax 30 and that is no different headed into the final two nights. In wBWP, Okada sits more than 5% behind Ospreay and White, more than 9% behind the leading Ibushi. Okada has the hardest strength of schedule going forward among the 10 point group and he is yet to score a victory over anyone in the 10 point mini-block.
---
Sport of Pro Wrestling Podcast:
NJPW G1 Climax 30 – Night 15(October 13th) Audio Preview
---
G1 CLIMAX A BLOCK MATCH
Kazuchika Okada [10] Vs. Tomohiro Ishii [6]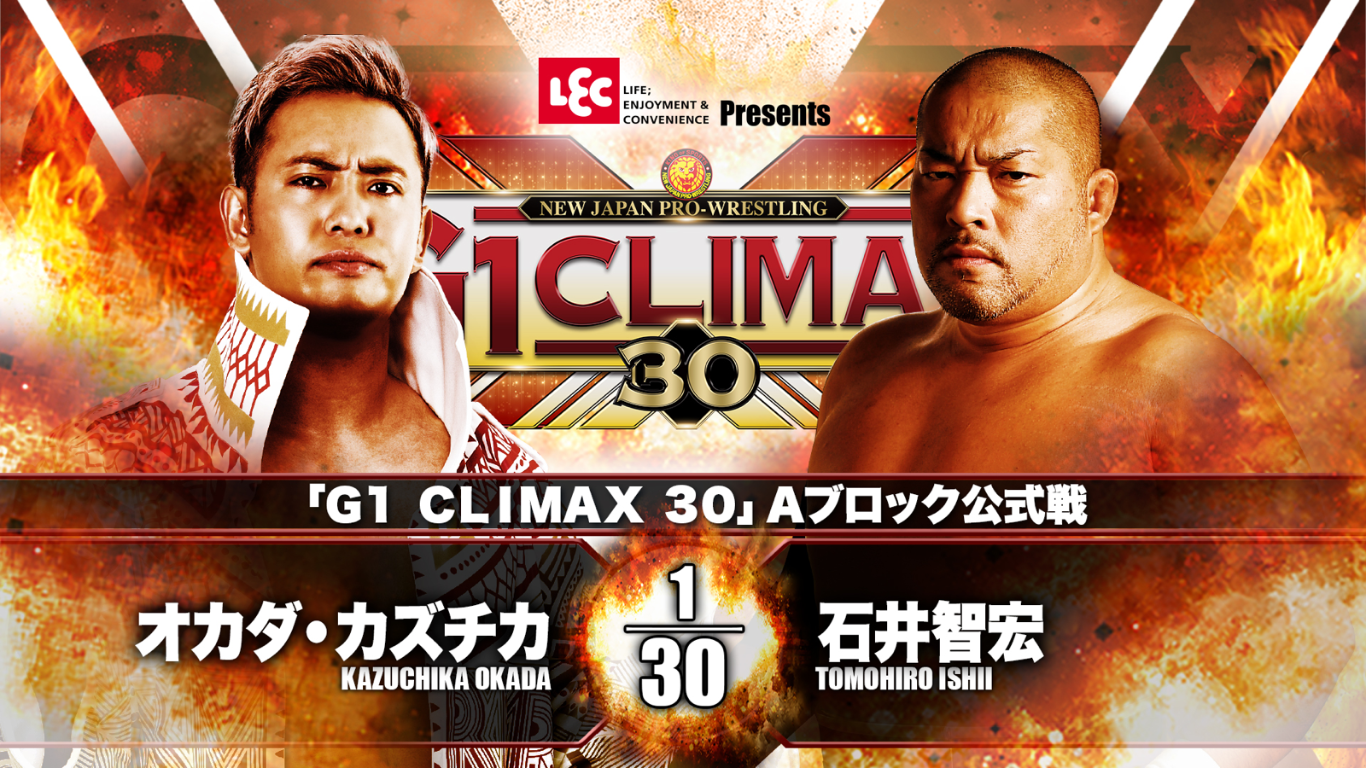 G1 CLIMAX 30 – TOURNAMENT TO DATE


Tomohiro Ishii and Kazuchika Okada have won the two longest matches in the A Block this year, both with victories over Shingo Takagi: Okada's 27:45 win in Osaka, and Ishii's 26:01 win in Korakuen Hall.
Kazuchika Okada's 4 match winning streak is the longest in this year's tournament, tied with Will Ospreay in the A Block, and EVIL and SANADA in the B Block.
Tomohiro Ishii hasn't ended a G1 Climax tournament with less than 8 points since his 4 point finish in his first G1 in 2013.
Kazuchika Okada set the record for the longest G1 Climax Block last year with 3 hours, 9 minutes, and 18 seconds of Total Match Length. Even if both of his remaining matches end in 30 minute time limit draws, he will not match that output this year.
G1 CLIMAX HISTORY

Kazuchika Okada's 29 wins in his last 5 G1 Climax tournaments (including this year's) is second overall behind Tetsuya Naito's 30.
Kazuchika Okada's 55 wins in his last 10 G1 Climax tournaments (including this year's ) is third highest overall behind Hiroshi Tanahashi (57), and Tetsuya Naito (56)
2020 RESULTS
Okada's 13 wins in 2020 are most in NJPW in 2020. His 18 total matches are also most in NJPW and his 6 hours, 15 minutes, and 47 seconds of Total Match Length is the longest in 2020, just over 27 minutes longer than Tetsuya Naito's Total Match Length.
HEAD TO HEAD HISTORY

Tomohiro Ishii has defeated Kazuchika Okada once in his career. It was a crucial loss near this same juncture of G1 Climax 26, and ended up being a pivotal moment in Okada's tournament in hindsight. Okada's time limit draw against Hiroshi Tanahashi to end that tournament passed Hirooki Goto onto the tournament Finals instead of himself.
---
G1 CLIMAX A BLOCK MATCH
Minoru Suzuki [6] Vs. Jay White [10]

G1 CLIMAX 30 – TOURNAMENT TO DATE


Jay White is having a significantly more efficient tournament this year than he did last year. He is finishing his winning matches in over two minutes shorter than his G1 Climax 29 performance.
Barring his win over Yujiro Takahashi in his most recent block match, Jay White's shortest G1 win over the course of this year and last year's tournament took him 15 minutes and 7 seconds, by far, the highest floor to anyone's winning match lengths in the last two tournaments.
G1 CLIMAX HISTORY

Jay White and Minoru Suzuki each have 2 full tournaments plus 7 matches in this year's G1 over the course of the last five years. White is 17-9 in that timeframe, Suzuki is 12-12-1.
2020 RESULTS

HEAD TO HEAD HISTORY

After three straight victories to start his G1 Career, Minoru Suzuki stopped Jay White in his tracks and handed him his his first ever G1 loss in just 10 minutes and 35 seconds during the 2018 tournament.
---
G1 CLIMAX A BLOCK MATCH
Shingo Takagi [6] Vs. Taichi [6]

G1 CLIMAX 30 – TOURNAMENT TO DATE


Shingo Takagi's 2 hours, 22 minutes, and 35 seconds of Total Match Length are the highest in the A Block by more than 19 minutes over Kota Ibushi. He has amassed more ring time than anyone in the tournament aside from Tetsuya Naito's outrageous 2 hours, 58 minutes, and 31 seconds.
G1 CLIMAX HISTORY

Taichi and Shingo Takagi are both in the midst of their second G1 Climax tournaments and both are looking to match the 8 points they earned in last year's tournament.
In the same amount of G1 matches, against the same opponenets, Shingo has drawn significantly higher energy from each of his opponents. More than 6 1/2 minutes per match longer than Taichi.
Shingo Takagi has surpassed Kenny Omega's 17 minute and 41 second Average Match Length and he currently holds the record for the longest average All-Time G1 Climax Match Length at 18 minutes and 58 seconds.
2020 RESULTS

HEAD TO HEAD HISTORY

Shingo and Taichi have only wrestled once. That was during last year's G1 Climax at Korakuen Hall, when Shingo defeated Taichi in just 14 minutes and 40 seconds.
---
G1 CLIMAX A BLOCK MATCH
Kota Ibushi [10] Vs. Yujiro Takahashi [0]

G1 CLIMAX 30 – TOURNAMENT TO DATE


Kota Ibushi's 5 minute and 1 second Win/Loss Differential (Average Losing Match Length minus Average Winning Match Length) is the best in the A Block. A good Win/Loss Differential shows that a wrestler is dominant in their wins, winning shorter than their average and that they are challenging to put away, so they are losing longer than their average.
G1 CLIMAX HISTORY

2020 RESULTS

Barring Young Lions, Yujiro Takahashi has the most singles losses in NJPW in 2020 with 10. If Yujiro Takahashi loses his last two in this year's G1 and Yota Tsuji wins one of his last two matches on this tour, Yujiro will be tied with the high-volume Young Lion with 12 losses on the year.
The last time a wrestler finished with 0 points in a tournament was Tomoaki Honma's 0-10 G1 in 2014. The last wrestler to end a tournament with 0 points before that was Togi Makabe in 2005. Makabe was injured over the course of the tournament and he was forced to forfeit his final 5 matches that year.
HEAD TO HEAD HISTORY

Yujiro Takahashi and Minoru Suzuki are the only wrestlers that Kota Ibushi will face this year that he has only faced once historically. He will face them back-to-back in this year's tournament, the same way he did in the 2013 G1 Climax when he lost to both of them to complete a five match losing streak that ended his tournament.
---
G1 CLIMAX A BLOCK MATCH
Will Ospreay [10] Vs. Jeff Cobb [6]

G1 CLIMAX 30 – TOURNAMENT TO DATE


Cobb's 1 hour, 22 minutes, and 52 seconds of Total Match Length is second shortest in the A Block and third shortest in the tournament, only longer than Yujiro Takahashi and Toru Yano.
G1 CLIMAX HISTORY

It is likely that Will Ospreay will be able to outlast Jeff Cobb here. Will Ospreay's 20 minute and 22 second Average Losing Match Length is the highest in G1 Climax History, almost 9 minutes longer than Jeff Cobb's Average Winning Match Time.
2020 RESULTS

Jeff Cobb's 10 wins are third most in 2020 in NJPW.
HEAD TO HEAD HISTORY

Cobb and Ospreay have wrestled once, on one of the grandest stages with some of the highest stakes either of them have wrestled for. They met at the G1 Supercard at Madison Square Garden in April of 2019. Cobb's Ring Of Honor World TV Title AND Ospreay's NEVER Openweight Title were on the line when the two met and Jeff Cobb came out of the hard hitting affair victorious, and a cross-promotion double champion.
---
You can find my complete statistical breakdown for every competitor in this year's G1 Climax here, I have interactive, sortable tables for NJPW's 2020, detailed results and statistics of all 1500+ G1 Climax matches to date, as well as a full boxscore for This Year's Tournament at SportOfProWrestling.com, and you can let me know what you find when you drill down by dropping me a line on Twitter @TheChrisSamsa.
---
G1 Climax 30 Official ("Unofficial") C Block

Your bonus for making it to the end of this preview is the Official (Unofficial) C Block Table. Yota Tsuji leads the block with 10 points, but as you can see one column over, his Maximum Points are 1 point lower than Uemura and Kidd. Tsuji only has two matches left on this tour while Uemura and Kidd each have three, starting with a match against each other on this card. The winner of Uemura and Kidd could very well be the front runner to win this unofficial block of the tournament. A draw would deadlock the tournament with one cycle of matches left… Hmmm.