The G1 Climax returns on Monday, October 5th with an A Block card from Takamatsu City Gymnasium in Kagawa after the longest break in the tournament (a whopping three days). The stacked block currently sits a little top-heavy with half of the block tied at the top of the standings with 6 points. Four of the five block matches on this card will feature wrestlers from that leading group and the card will be headlined by the highest stakes match of the night. Will Ospreay and Kota Ibushi, both a part of that top group, will do battle for the top spot in the block standings and what could very well be a pivotal tiebreaker as the tournament enters its second half.
In the semi-main event, Taichi will seek his fourth victory of the tournament when he faces Tomohiro Ishii. Third down the card will be the 9th career meeting between two generational legends as Minoru Suzuki will look for his first victory over Kazuchika Okada in over seven years. Further down the card, Jay White will look to get back onto his winning ways against Jeff Cobb, and the block matches will kick off with Shingo Takagi's attempt to score his second win of the tournament over the winless Yujiro Takahashi.
---
You can find my complete statistical breakdown for every competitor in this year's G1 Climax here, I have interactive, sortable tables for NJPW's 2020, detailed results and statistics of all 1500 G1 Climax matches to date, and This Year's Tournament at SportOfProWrestling.com, and you can let me know what you find when you drill down by dropping me a line on Twitter @TheChrisSamsa.
---
Date: October 5th, 2020
Venue: Takamatsu City Gymnasium
Time: 7:00pm JST
Watch Live or OnDemand On NJPWWorld
Local Time Conversions: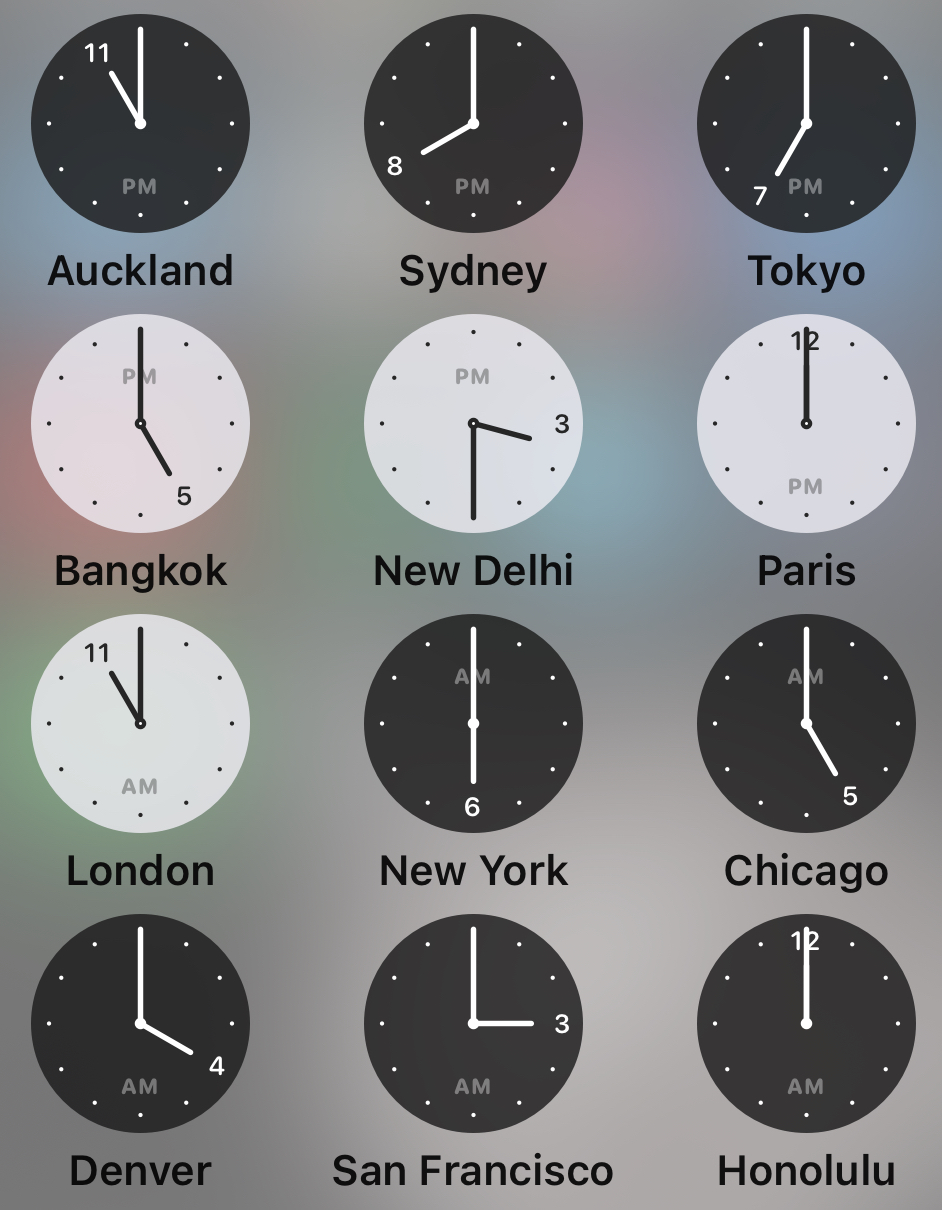 ---
G1 CLIMAX 30: A BLOCK RESULTS TO DATE

BLOCK TABLE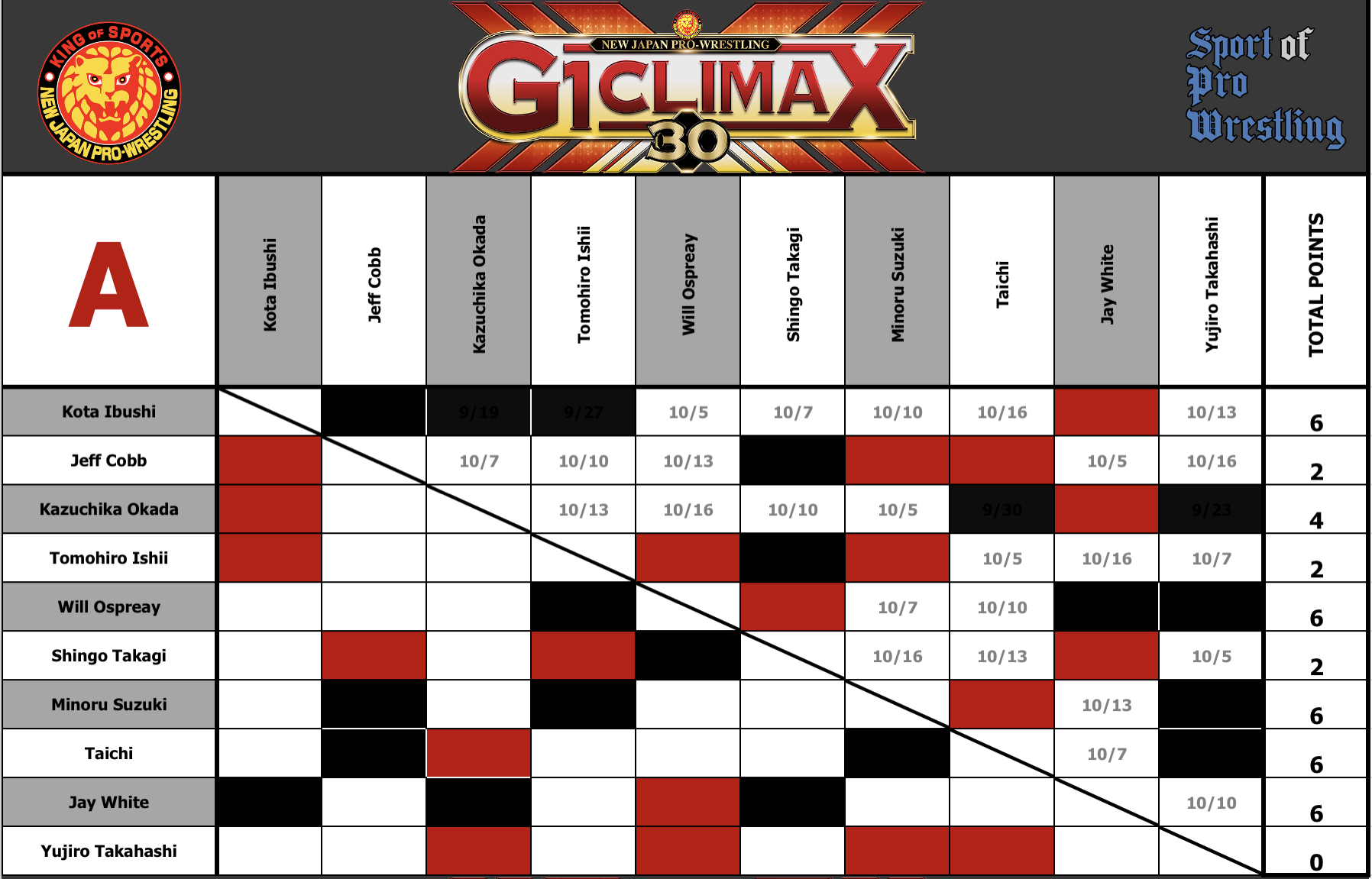 UP-TO-DATE, DETAILED RESULTS AND STATISTICS CAN BE FOUND AT SPORTOFPROWRESTLING.COM
---
G1 CLIMAX A BLOCK MATCH
Kota Ibushi [6] Vs. Will Ospreay [6]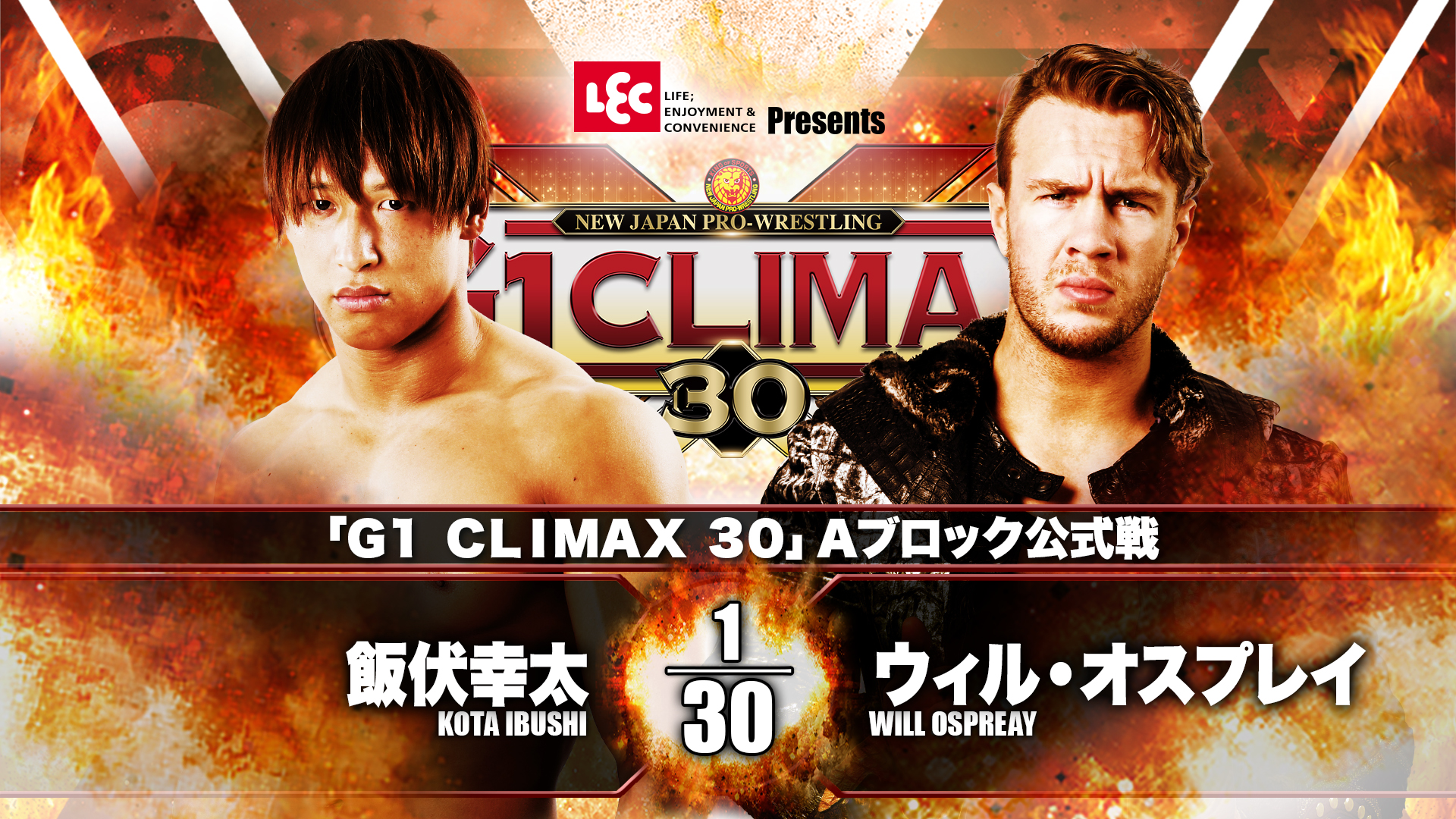 In the main event from Kagawa, Kota Ibushi and Will Ospreay will meet in a Wrestle Kingdom 13 rematch and their third one-on-one match in 15 months. The NEVER Openweight championship was on the line when Ospreay and Ibushi kicked off NJPW's annual Tokyo Dome event on January 4th, 2019 and looking back, the stakes and open-weight nature of that match were very appropriate. Over his career, Kota Ibushi has steadily increased his mass and stature during his tenure with New Japan, but his style has remained very dynamic, featuring strong strikes and high flying maneuvers alike. One could make the case that Ibushi's style, while not typically indicative of the NEVER Openweight title's usual competitors, is the epitome of "open-weight."
Will Ospreay has long been considered the preeminent high flyer in professional wrestling, but that Wrestle Kingdom match was a pivotal turning point on Ospreay's path to the heavyweight division. Ospreay focused his efforts more on striking than flying, nearly ending the match with a referee stoppage after an absolutely brutal Hidden Blade to the back of Ibushi's neck. Ospreay did lift a nearly limp Ibushi up for a Stormbreaker to end the match, but it may have been unnecessary as Ospreay's ground strike had clearly defeated the defending NEVER champion. Ospreay regressed back to his old ways as he returned to the junior division last year and he struggled a bit through last year's G1 tournament. He entered this year's G1 Climax a true heavyweight after adding mass, and evolving his style to account for larger opponents. Ospreay may have removed the word "Aerial" from his nickname, but he, like Ibushi, is still prone to use the airspace to deliver high impact moves, especially when battling against an opponent like Kota Ibushi who is likely to take to the skies in one way or another as well.
This will be Ibushi and Ospreay's third meeting and tiebreaker in their young trilogy. After Ospreay's Wrestle Kingdom victory, they met again during the G1 in a main event from Korakuen hall. It was each wrestler's third match in the tournament but Ibushi was already on a weak ankle and Ospreay was suffering from a neck injury that had kept him out of a multi-person match just days earlier. Ibushi was triumphant in that match, defeating Ospreay in just over 27 minutes for his first win of the tournament, setting his path to an eventual G1 Climax victory. This year, after four days off, Ibushi and Ospreay should both enter this main event refreshed and confident, as they both sit atop the block and they are both coming off of victories in their most recent G1 match.
G1 CLIMAX 30 – TOURNAMENT TO DATE

Kota Ibushi and Will Ospreay enter their match with the most similar stat lines of any two wrestlers in the A block. Of course, they come in with the same record (3-1), but Just 1 minute and 44 seconds separate their total match length through four matches. Their average wins and losses also land within 80 seconds of each other in each metric.
This match could very well serve as a deciding tie-breaker as the tournament progresses. Before tonight's block matches, there were five wrestlers within two points of both Kota Ibushi and Will Ospreay. As they pass the half-way point of the tournament, each only holds the tiebreaker over one of those five wrestlers. Ibushi defeated Kazuchika Okada and Will Ospreay defeated Jay White.
G1 CLIMAX HISTORY
Will Ospreay's Average Losing Match Length of 21:07 is the highest in G1 history among qualifying wrestlers (more than 10 G1 matches).
2020 RESULTS

Kota Ibushi and Will Ospreay are two of the two most difficult wrestlers in NJPW to defeat in singles action. They enter their head to head matchup third and fifth in Average Losing Match Length in 2020. Ibushi is third at 25:42, Ospreay is fifth at 24:33.
Both of these wrestlers have been very efficient in their victories and challenging to their opponents in their losses. Kota Ibushi and Will Ospreay have the top two Win-Loss Differentials in NJPW in 2020 at 9:54 and 9:40 respectively with over a nine and a half minute difference between their average winning matches and their average losing matches.
HEAD TO HEAD HISTORY

Ibushi and Ospreay's 27 minute and 16 second match last year currently sits as the 7th longest G1 block match to end in a finish. Already, since that match, two block matches have gone longer and one has matched their stamina: SANADA v. Okada last year and Zack Sabre Jr. Vs. Tetsuya Naito have gone longer, and this year's first B Block main event, Tetsuya Naito v. Hiroshi Tanahashi matched their length exactly.
Ibushi and Ospreay have met twice historically. Once, a Wrestle Kingdom NEVER Openweight Title match at Wrestle Kingdom 13, and once in the G1. Ibushi owns the G1 victory while Ospreay was the winner of their first match at Wrestle Kingdom.
---
SPORT OF PRO WRESTLING PODCAST
G1 CLIMAX NIGHT NINE (OCTOBER 5) AUDIO PREVIEW
---
G1 CLIMAX A BLOCK MATCH
Tomohiro Ishii [2] V. Taichi [6]

In the semi-main event, Taichi and Tomohiro Ishii will renew the rivalry that carried them through the beginning of 2019. Taichi will attempt to notch his second consecutive G1 win against Ishii in what he is hoping is a repeat of their final block match in last year's tournament.
Tomohiro Ishii seeks to leverage his victory over Shingo Takagi in Korakuen Hall on Wednesday night to build his momentum as he looks to re-enter the group of favorites to land atop the A block in this year's tournament.
G1 CLIMAX 30 – TOURNAMENT TO DATE

Tomohiro Ishii's 26:01 victory on Wednesday night over Shingo Takagi was the longest A Block match to this point in the tournament and the 15th longest G1 block match all time to go to a finish.
G1 CLIMAX HISTORY

Tomohiro Ishii has averaged 8.80 points over the course of his last five G1 tournaments. He'll need to win 4 of his last 5 matches to improve upon that average.
Taichi will only need to win two of his last five matches to improve upon his 8 point performance in last year's G1.
2020 RESULTS

Taichi's 8:23 Win/Loss Differential is third best in New Japan in 2020. Only tonight's main event competitors, Will Ospreay, and Kota Ibushi have performed better than Taichi in this metric.
HEAD TO HEAD HISTORY

Dating back to 2009, Tomohiro Ishii and Taichi have met five times, three of which happened in 2019. Ishii leads the series himself and Taichi 4-1.
Taichi is 1-0 against Ishii in the G1, winning their most recent match, on the last night of G1 block action in last year's tournament.
---
G1 CLIMAX A BLOCK MATCH
Kazuchika Okada [4] V. Minoru Suzuki [6]

Kazuchika Okada has had many rivalries through his storied career in NJPW and while his win-loss record against Minoru Suzuki is almost entirely in the win column for The Rainmaker, few (if any) have taken Okada to his limits the way Suzuki has. Okada and Suzuki will meet in what may very well be another classic encounter between two generations of professional wrestling.
Kazuchika Okada has looked less than dominant through this year's tournament, entering with a 2-2 record and without a truly defining victory since NJPW returned from pandemic hiatus. Okada has found ways to win, but the intangibles of those victories have left fans wondering if The Rainmaker has lost his way, focusing on a submission style, abandoning his kill-shot finisher, The Rainmaker, and looking generally slow and less confident than ever.
Minoru Suzuki enters his match with Okada having won five of his last six NJPW singles matches. Suzuki, over 20 years Okada's senior, has never struggled with confidence, especially when stepping through the ropes over the young Okada. But, his recent hot streak may give him the extra boost to push him to his first victory over Okada in seven and a half years and his first G1 victory over The Rainmaker.
G1 CLIMAX 30 – TOURNAMENT TO DATE

Of the eight wrestlers in this year's G1 with three victories, Minoru Suzuki has been the second most efficient behind only Toru Yano. Suzuki has averaged just over 10 minutes per victory. That may be a moot point in previewing his match against Okada, as only two of their last four matches have gone to a 30 minute time limit draw.
G1 CLIMAX HISTORY

Kazuchika Okada's .667 all-time G1 winning percentage is the second highest all-time behind only Kenny Omega (.690)
2020 RESULTS

Okada's 5:22:49 in Total singles Match Length this year is the highest in NJPW, nearly 50 minutes longer than seconds highest, Tetsuya Naito.
Kazuchika Okada's 11 victories over the last 365 days are the most in NJPW.
HEAD TO HEAD HISTORY

Minoru Suzuki and Kazuchika Okada have met eight times. Suzuki only won their first match, back in February of 2013.
Kazuchika Okada is 5-1-2 against Suzuki. Two of Okada's five wins have taken place during the G1 tournament (2014, 2018). Only those two victories over Suzuki would have netted him a win under G1 Climax block rules with a 30 minute time limit. Okada has needed over 30 minutes to put away Suzuki in his other three triumphs, including their most recent battle, just a year ago in London where Okada defeated Suzuki in 33:25.
Seven of Okada and Suzuki's eight matches have been slotted as in the main event of the card. The only time they met below the top of the card was on February 10th, 2013 when Minoru Suzuki scored his only victory over Okada at New Beginning in Hiroshima. Okada and Suzuki will meet third from the top during this year's G1.
---
G1 CLIMAX A BLOCK MATCH
Jeff Cobb [2] V. Jay White [6]

Jay White will attempt to get back into the win column after a challenging loss to Will Ospreay at Korakuen Hall in his most recent G1 match. Jeff Cobb, on the other hand, looks to notch some victories. With just two points and a short G1 track record, he will need to rattle off a few victories in a row to keep himself in the conversation for future G1 tournaments.
G1 CLIMAX 30 – TOURNAMENT TO DATE

Jay White has been consistent throughout the tournament. The difference between his longest match and his shortest match is only 1 minute and 42 second. The smallest of any competitor in this year's tournament.
G1 CLIMAX HISTORY

Jay White's methodical ways have paid off for him,  his 18:04 Average Winning Match Length is the longest in G1 Climax history.
Jay White continues to flirt with G1 greatness. He entered his match with Will Ospreay on Wednesday second in all-time G1 winning percentage, but his loss bounced him all the way to sixth, now behind AJ Styles, Kenny Omega, Kazuchika Okada, Kensuke Sasaki.
2020 RESULTS

It has taken opponents an average of 26:20 to defeat the Switchblade, Jay White. That is second highest in NJPW, behind only IWGP Heavyweight and Intercontinental Champion, Tetsuya Naito.
Even with an underwhelming beginning of his tournament, Jeff Cobb's 8 singles victories in 2020 are still third highest in the company, behind only EVIL and Kazuchika Okada.
HEAD TO HEAD HISTORY

---
G1 CLIMAX A BLOCK MATCH
Shingo Takagi [2] V. Yujiro Takahashi [0]

The block matches will kick off with Shingo Takagi looking to right his G1 tournament in a match that he should enter as the heavy favorite against Yujiro Takahashi. Shingo has never faced Yujiro Takahashi in a singles match, but in most recent tag match against each other, Shingo pinned Yujiro as he and Terrible defeated KENTA and Takahashi during their World Tag League meeting in last November.
G1 CLIMAX 30 – TOURNAMENT TO DATE

Shingo Takagi's 1 hour, 19 minutes, and 16 seconds in Total match length through 4 matches is the longest in A Block.
Takagi's last two matches, a 26:01 loss to Tomohiro Ishii, and a 22:01 victory over Will Ospreay have been the two longest A Block matches in this year's tournament.
G1 CLIMAX HISTORY

2020 RESULTS

HEAD TO HEAD HISTORY
This will be Shingo Takagi and Yujiro Takahashi's first singles match.
In their most recent tag match against eachother, Shingo Takagi pinned Yujiro Takahashi as he and Terrible defeated KENTA and Takahashi during their World Tag League meeting last November.