This week on AEW: Dynamite from Philadelphia we had a group of main-event level wrestlers compete in a special tag team match, we saw both of All Elite Wrestling's reigning champions successfully defend their titles, and we had two Tag Team Championship Tournament matches. With a card full of high stakes matches, I was bracing myself for some major movement in our rankings, but most of our movement was subtle but meaningful.
Sport of Pro Wrestling's AEW Statistics and Rankings are the preeminent independent source for All Elite Wrestling in-ring statistics and analysis. Sport of Pro Wrestling's rankings are a balanced aggregate of each of our reported metrics weighted by a wrestler or team's strength of schedule. Our objective is to provide transparent analysis of AEW wrestler's in-ring performance and their match-maker's processes. Every Thursday, we'll take a look at the risers and fallers in our divisional and overall rankings.
You can always find up to date AEW statistics at http://sportofprowrestling.com/aew-boxscore
MEN'S OVERALL – Top 20
Through Dynamite – October 16, 2019

Complete statistics and rankings at SportofProWrestling.com
MEN'S SINGLES – Top 10
Through Dynamite – October 16, 2019

Complete statistics and rankings at SportofProWrestling.com
Risers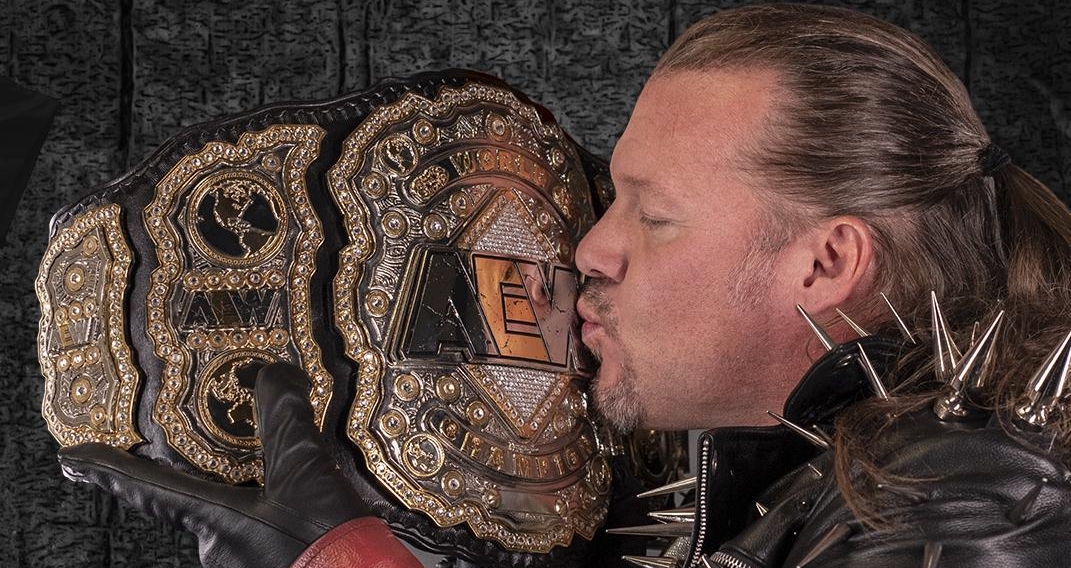 Chris Jericho (Men's Singles)
Last Week's Ranking: 4
This Week's Ranking: 2
In most combat sports, the champion of a division is the de facto #1 ranked competitor, but with such dynamic possibilities in professional wrestling, it's important to include the champion in rankings. This week, Jericho defended his championship for the first time by defeating Darby Allin.
Jericho has main-evented five AEW cards, three times in singles matches and twice for the AEW World Championship. The only thing keeping Jericho from landing at number one in our rankings is his low-volume of singles work. Jericho does sit atop the Men's Overall rankings with a 1.000 winning fall percentage and he has proven that he's an asset both to himself and to his Inner Circle tag-mates.
Kenny Omega (Men's Overall)
Last Week's Ranking: 10
This Week's Ranking: 3
With the most significant jump up, Kenny Omega finally finds himself inside our top five. AEW is choosing not to include unsanctioned matches in their official records and statistics, but our approach is that if it happens in an AEW ring, with an AEW referee, on AEW television, we're going to use these matches as an indicator of wrestler performance.
Omega participated in an incredible match with Joey Janela on this week's AEW Dark, coming out victorious after 0ver 26 minutes of brutal "unsanctioned" action. A win over the struggling Janela doesn't catapult Omega very far up the singles ranks, but Omega picked up another victory this week on Dynamite with a tag team victory over Jon Moxley and Pac. Omega's two match win streak has created some good momentum for The Best Bout Machine to work his way up to title contention in the near future.
Penta El Zero M (Men's Overall)
Last Week's Ranking : 4
This Week's Ranking: 2
Penta's movement surprised me the most and even with a jump of only two spots, it seems relevant to recognize that Penta is AEW's #2 ranked wrestler. Penta's high ranking is driven by avoiding losing falls (he still has not been pinned or submitted in AEW), and he has been the winning fall participant in three of his four AEW victories, including during the Lucha Brother's victory over Marko Stunt and Jungle Boy in the first round of the Tag Team Championship Tournament.
Penta's stock is rising and he is someone to keep an eye on if he decides to dip his toe into the singles division. He's been a force in tag and multi-person matches and it would be compelling to see if he could carry that momentum into singles action.
---
---
Fallers
Cody (Men's Overall)
Last Week's Ranking: 2
This Week's Ranking: 4
In professional wrestling, you have to compete consistently to stay in position to challenge for a championship. Cody already has his AEW World Championship match signed for Full Gear, but Cody's absence from the last two AEW cards has allowed Penta El Zero M and Kenny Omega to leapfrog him in the Overall Rankings.
After four highly competitive singles matches to start his AEW career, it's understandable that Cody is taking some time to get his mind and body right after establishing himself as the number one contender for Chris Jericho's World Championship, but he'll likely need a couple of tune up matches to keep himself sharp before the November 9th event in Baltimore.
Darby Allin (Men's Overall)
Last Week's Ranking: 8
This Week's Ranking: 11
Darby Allin was our biggest riser last week as he ascended into this week's Dynamite main event, but he ran right into the roadblock of Chris Jericho and The Inner Circle and he was defeated in Jericho's first AEW World Championship defense.
Allin was creative in his efforts against Jericho but he lasted only 15:42 before submitting to the champion. Darby has the potential to work his way back atop the card in All Elite Wrestling, but Chris Jericho exposed Allin's youth and inexperience tonight and Allin fell from #8 overall to #11.