WrestleMania Weekend 2019 had an oversaturated lineup of shows, some of which featured tremendous matches that might have been gone unnoticed or haven't gotten the recognition they deserve. These are some of the best matches you might have missed across the craziness that was WrestleMania Weekend.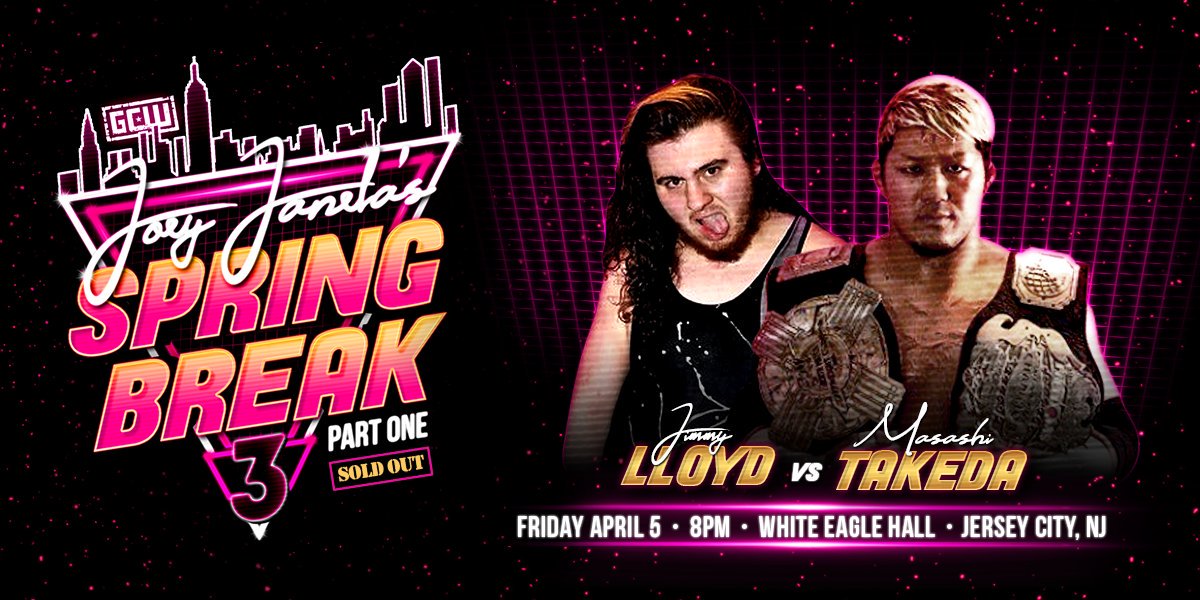 Special Mention
GCW 'Joey Janela's Spring Break III, Part 1'
Masashi Takeda vs. Jimmy Lloyd – Deathmatch
This is a special mention because I don't think this match was 'under the radar' as Joey Janela's Spring Break shows are widely popular, but just in case you missed it, let me inform you that Masashi Takeda and Jimmy Lloyd absolutely killed it in a deathmatch where blood painted the mat and light tubes, scissors and a weedwhacker were used in violent fashion to create the most brutal match of 'Mania Weekend. I wasn't a deathmatch guy but Masashi Takeda has turned me into a bloodthirsty geek and this violent affair was just in my wheelhouse: fast-paced, bloody, creative and batshit insane.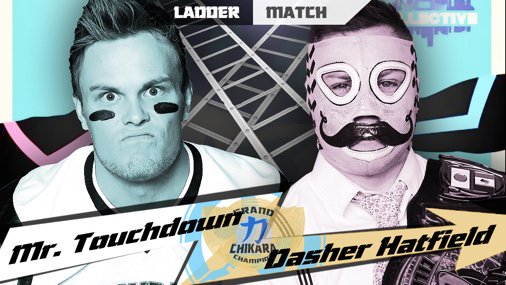 CHIKARA 'Once Upon a Beginning'
Dasher Hatfield vs. Mr. Touchdown – Ladder Match for the Undisputed CHIKARA Grand Championship
I don't watch CHIKARA and have no clue on what is going on storyline-wise, but one of the things that made the 'Once Upon a Beginning' show so entertaining was the way the stories were laid out: throughout the event, everything was clearly explained to me with simple video packages and tremendous commentary by Mike Quackenbush and Doc Diamondfire. It also helped that the wrestling was damn good.
The peak of this CHIKARA show was the main event ladder match between Dasher Hatfield and Mr. Touchdown. A while ago, Mr. Touchdown had to drop the CHIKARA Grand Championship due to an injury, so he handpicked his former tag team partner, Dasher Hatfield to be the interim champion during his absence. As time went on, Dasher grew more jealous and confident, finally turning on Mr. Touchdown just as he was ready to reclaim the championship.
The result of this backstory was a match that didn't have to be brutal to be engaging as both competitors worked a creative, storyline-driven battle. Starting with a brawl that established the bad blood between the two, the match quickly turned into an intense back and forth that ended with Dasher establishing dominance by torturing Touchdown's leg over and over again. But this was no 'Triple H boringly working on his opponent's limbs for 30 minutes', no. Hatfield had a purpose and all of his attacks made sense in this scenario. Touchdown did a great job of selling the injured leg, injecting the match with drama and increasing the sympathy of the crowd toward him.
One of my favorites spots of the weekend was when Hatfield and Touchdown viciously pounced each other into a couple of ladders trapped in the ropes (opposite to each other) until both fell out of pain and fatigue. The match had more creative spots, the commentary was on point, some of Hatfield's family was sitting at ringside to add even more drama to the affair, and Touchdown's selling of his leg perfectly played into the finale as it slowed him down while trying to reach the championship, allowing Hatfield to recover and powerbomb him through another ladder. A superb match with tremendous storytelling that wrapped up one of the most entertaining shows of 'Mania weekend.
Independent Wrestling TV 'Family Reunion'
Jake Parnell vs. Gary Jay – Last Man Standing Match
Watch (Independent Wrestling TV)
I've heard Jake Parnell and Gary Jay have been working tremendous matches in the midwest so I was eager to finally see some of their stuff, and boy… was I blown away by this war. I'm pretty sure these guys were trying to commit murder as they dove all over the place, threw chairs at each other and even used a metal hook as a scarring device. Due to its uneven pace (long 10 counts), a last man standing match is a tricky stipulation to work, but Parnell and Jay managed to always keep the match moving, never slowing down and racking up the brutality with every move until one man was unable to continue.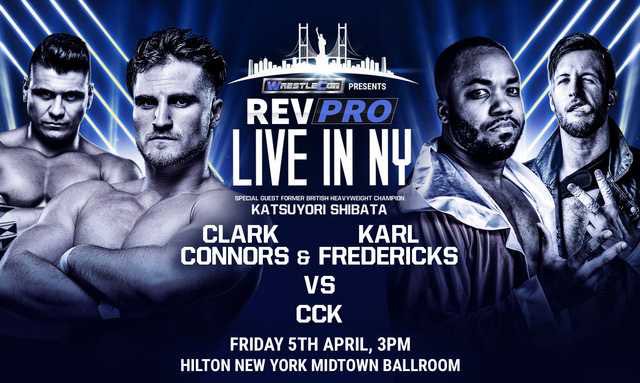 RevPro UK: Live in New York
CCK (Jonathan Gresham & Chris Brookes) vs. Clark Connors & Ryan Fredericks
Connors and Fredericks are Katsuyori Shibata's trainees from the NJPW LA dojo and you can see he's a tremendous trainer because they both looked awesome in this match.
The young lions showed passion all throughout the match and constantly made things difficult for CCK. One of my favorites spots was Fredericks refusing to release the hold of a Boston crab on Brookes despite the fact that Gresham was kicking his face. As the match went on, we got more of these fiery displays of fighting spirit which increasingly frustrated CCK. Connors was fantastic selling a hurt leg and got a big pop from the crowd after constantly kicking out of Gresham's attacks. I loved everything about this simple, yet engaging match that showcased the potential of two young men that could be stars in the future.
---
---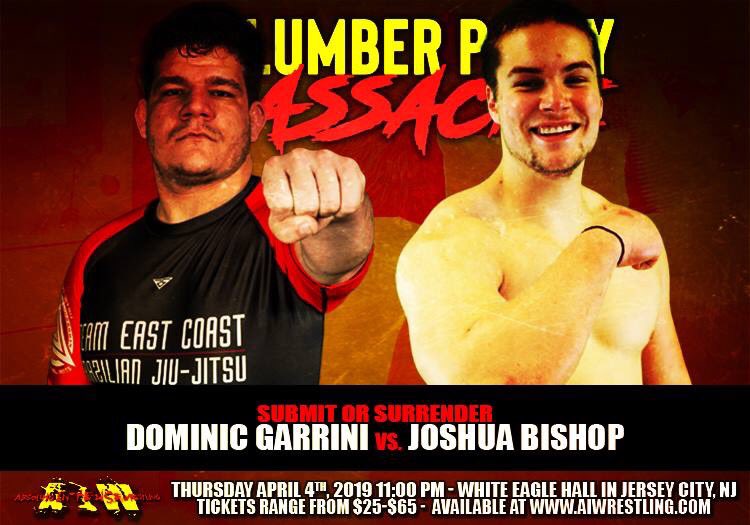 AIW 'Slumber Party Massacre'
Dominick Garrini vs. Joshua Bishop – Submit or Surrender Match
A violent show-stealer that featured a powerbomb to a bunch of chairs, spikes going through someone's ears, thumbtacks, lighter fluid and more. A match that never slowed its pace, offering non-stop brutality, a red hot crowd and an atmosphere of utter madness. Garrini vs. Bishop was one of the most engaging matches I've seen all year and one that hasn't received the praise it absolutely deserves.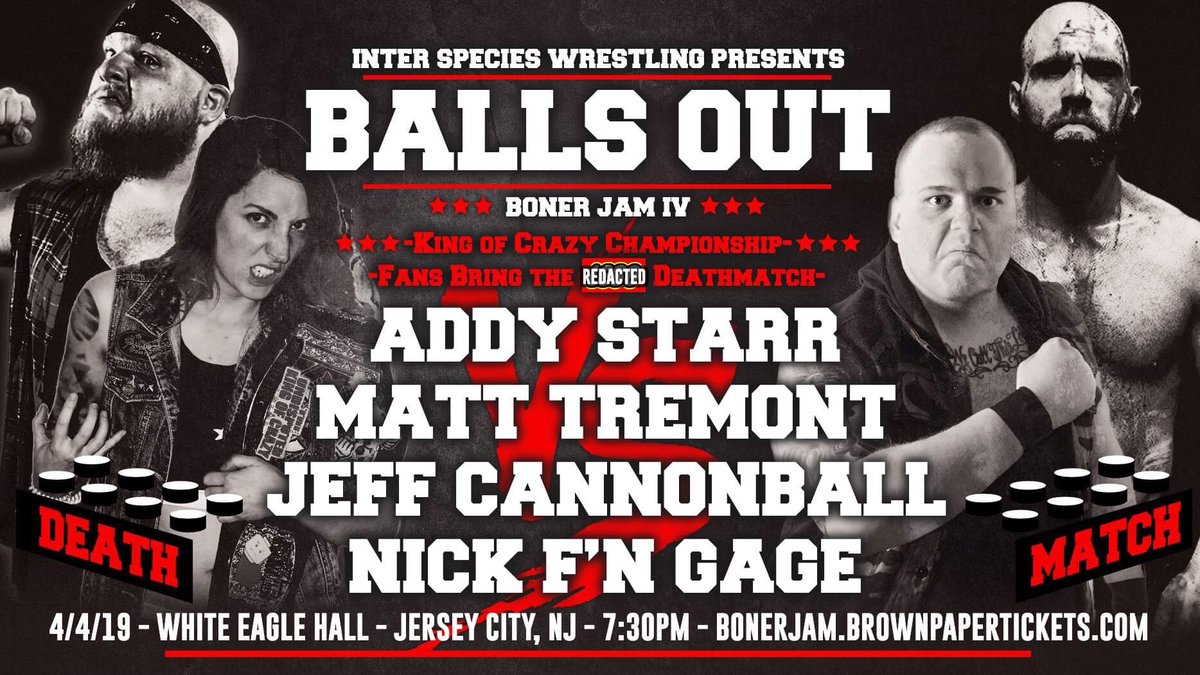 Inter Species Wrestling 'Boner Jam IV: Balls Out'
Addy Starr vs. Nick Gage vs. Matt Tremont vs. Jeff Cannonball – LEGO Deathmatch for the Inter Species Championship
Watch (Independent Wrestling TV)
This match started with Addy Starr spearing the crap out of Cannonball through a door with LEGOs pasted to it. Ane the action went uphill from there. The fact that Nick Gage was there added an extra layer of ferocity and electricity to a match that started hot and never lost steam. From powerbombs to a superplex, all four competitors suffered the wrath of those little evil inventions called LEGOs that filled the ring. The crowd never stopped screaming, the introductions of every wrestler felt special, Addy Starr was on fire and the finale was brutal. One colorful, bloody ride brought to you by one of the most unique and entertaining shows of 'Mania Weekend.
Other under-the-radar matches I highly recommend watching:
Air Wolf vs. A-Kid (CHIKARA Once Upon a Beginning)

Leroy Green vs. Smiley – Casket Match (House of Glory 'Culture Clash')

A-Kid vs. Carlos Romo vs. Flamita vs. Kid Lykos (RevPro UK: Live in New York)

Jacob Fatu vs. Jessicka Havok vs. Ace Romero vs. Dan Maff vs. Fallah Bah vs. Madman Fulton vs. Larry D (Pancakes & Piledrivers 3)

The Butcher and the Blade vs. The Ugly Ducklings (Inter Species Wrestling 'Boner Jam IV: Balls Out')

Chris Dickinson vs. Chris Brookes (Inter Species Wrestling 'Boner Jam IV: Balls Out')

Eddie Kingston vs. Shinjiro Otani (AIW 'Slumber Party Massacre')

LA Park vs. Masato Tanaka (GCW 'Joey Janela's Spring Break III, Part 2')

Curt Stallion vs. Kazusada Higuchi (EVOLVE 125)

Air Wolf vs. Tony Deppen vs. Dan Champion vs. Jake Atlas vs. Defarge vs. Jigsaw vs. Lucky 13 (GCW 'Orange Cassidy is Doing Something or Whatever')

Bill Carr vs. Dan Barry (Joey Ryan's Penis Party)

Any match with Tony Deppen in it.