Professional wrestling as an industry is in a constant state of flux. This year, of course, has been no different. For WWE, 2019 has brought on new challenges not seen since they purchased World Championship Wrestling in March of 2011.
In order to combat these new threats, WWE will need a strong crop of stars for the future. Luckily for them, they started developing some of these talents far in advance of this constant state of industry uncertainty. This has resulted in three of the top young prospects in the organization, each brimming with talent, superstar potential and all currently holding a championship on WWE's lower division brands.
In this article I will be evaluating the current championship status and potential impact for the futures of WWE Cruiserweight Champion Buddy Murphy, WWE United Kingdom Champion Pete Dunne and NXT Women's Champion Shayna Baszler.
Buddy Murphy
"The Juggernaut" Buddy Murphy is currently the top dog in WWE's Cruiserweight exclusive brand 205 Live. A former NXT Tag Team Champion alongside Wesley Blake in 2015, Murphy unexpectedly re-emerged as "The Best Kept Secret" during his strong run in the WWE Cruiserweight Championship Tournament leading up to WrestleMania 34. With a leaner physique, killer attitude and new dynamic power-based offense—including his devastating finisher 'Murphy's Law'—Murphy impressed all who witnessed his transformation.
Although he failed to win the WWE Cruiserweight Championship during the tournament, his impressive outings earned him more opportunities on the brand. The 'Aussie Action Hero', as commentator Nigel McGuiness has taken to calling him, Buddy Murphy's unwavering self-confidence, athletic appearance and stiff arsenal of strikes and slams reminds me of a young Triple H. He has retained his daredevil attitude from his NXT days, but has mixed it with an aggression that comes from the large chip-on-his-shoulder, developed in his time in developmental limbo.
He finally won the gold during WWE's monumental Super Show-Down card in early October. Murphy was the hometown hero to the rabid Melbourne, Australia crowd, defying his usual status as an arrogant heel. Murphy has great potential to eventually become an awesome babyface force in the cruiserweight ranks with his appearance, move set and confidence all pointing towards a convincing run. Murphy still needs work on his promo abilities, but his string of great championship defenses show he is a great candidate for face of WWE's cruiserweight division.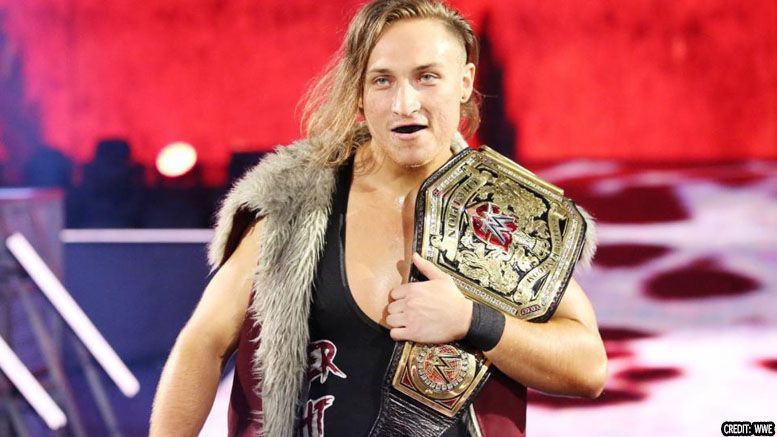 Pete Dunne
Pete Dunne is the longest reigning champion in WWE its modern history at 625+ days at the time of writing. His WWE UK Championship reign has been monumental and having a strong, stable champion has been exactly what WWE's UK expansion and the fledgling NXT UK brand has needed in order to gain its footing.
This is a role Dunne clearly takes pride in. He has constantly delivered masterpiece matches that incorporate explosive strikes, dives and slams of the modern main-event wrestling style and blends these dynamic moves with a precise, ruthless technical expertise that harkens back to the classic British style of World of Sport (or joint manipulation as Michael Cole would tell you in Dunne's brief appearances on the main roster programming). Dunne has wrestled extensively on the American version of NXT, spreading the beautiful violence of the UK house style.
Since the emergence of NXT UK, a brand that has been built around his reliable consistency in the ring and his unique charisma, "The Bruiserweight" has seemingly effortlessly spearheaded the movement. He will continue to rise, with his ascent in WWE, in turn, elevating his brand's credibility.
Pete Dunne is undoubtedly the King of British Strong Style. He often wrestles with/against the style's other bastions Trent Seven and Tyler Bate, even beating the young prodigy Bate for the WWE UK Championship over 600 days ago. His attitude and confidence are unparalleled, backed up by the obvious abilities he possesses. During his historic reign, his talking skills have massively developed due to WWE's constant reliance on Dunne to represent the brand. There would be no NXT UK without Pete Dunne, who is the epitome of current British Wrestling.
---
---
Shayna Baszler
The Queen of Spades Shayna Baszler is a rather new professional wrestler. However, this doesn't mean the former mixed martial artist isn't a standout in NXT, with her badass demeanor and pure heel tendencies belying her relative inexperience. She presents herself as a lethal fighter who has a certain big-time aura somewhat reminiscent of WWE Universal Champion Brock Lesnar, another former MMA heavy hitter who brings the tenacity and unadulterated violence that sport is known for. Baszler mixes this feeling of controlled chaos with solid fundamental pro-wrestling storytelling in order to create a real intensity during her matches.
She is a master of stretching her opponents and has the notoriety of being the only certified Catch Wrestler in the United States, training under the legendary grappler Billy Robinson. She utilizes a dangerous modification of the rear-naked choke she calls the 'Kirifuda Driver' and offsets her move set with a vicious assortment of strikes and a devastating stomp to the arm that renders her opposition helpless. Shayna Baszler is a remorseless, calculated villain full of disdain for the audience and anyone who stands in her way will attest to her nasty mean-streak.
She has had a classic rivalry with loveable Japanese hero Kairi Sane over the NXT Women's Championship that has showcased Sane as the fiery babyface who's picture perfect maneuverers' have been in total contrast with the vicious mauling style Shayna has become known for. This title feud has really stabilized the NXT Women's division since the monumental main roster departure of Asuka, and her successor to the throne Ember Moon. Shayna Baszler plays her role as an aggressive, brutal fighter who bullies the rest of the division's roster in submission to perfection, and is as impressive a wrestler of under four years' experience as any I've seen in many years.
To conclude, a champion should be more than the wrestler holding the belt. They should be a pinnacle of excellence who does all in their power to elevate their work and the work of those around them. They should be confident and hold themselves in a certain merit, truly believing they are number one. Their professionalism should hold the division or brand they represent in the highest light. A champion should aim to be the best to ever do it.