Pro wrestling has a storied and rich history in Japan, from the early days of Rikidozan and the Japan Pro Wrestling Alliance, to its demise after his death in 1963, it would operate for another while until it closed operations in 1973.
In 1972, Antonio Inoki would form New Japan Pro Wrestling and Giant Baba would form its rival All Japan Pro Wrestling. All Japan would go strong in the 90s while New Japan would not really become a force until much recently, garnering global appeal in the mid to late 2010s. If the 90s belonged to the King's Road and modern times belongs to Strong Style, who owned the 2000s?
Well, in the opinion of many, it was aboard an ark, an exodus that left AJPW, departing for new waters under the guidance of puroresu legend, Mitsuharu Misawa.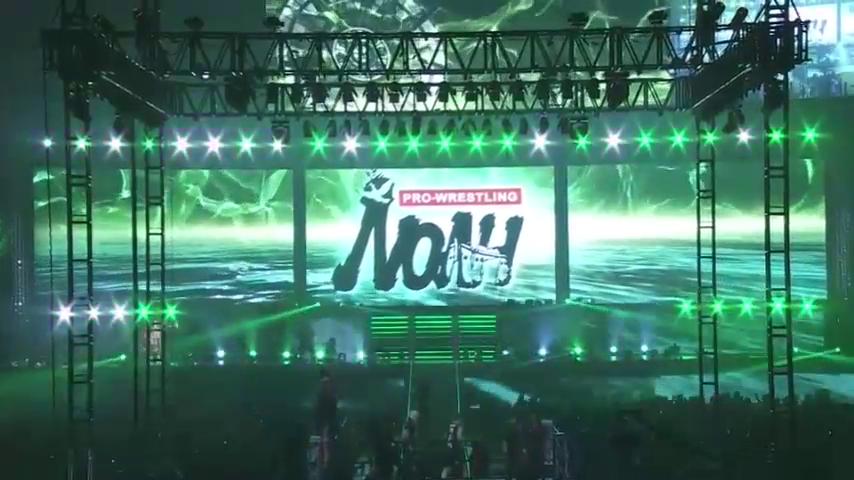 That ark was Pro Wrestling NOAH, formed by Misawa after a falling out with Giant Baba's widow, Motoko Baba, who unfortunately passed away in April of this year. Misawa wanted to expand AJPW which went against Motoko Baba and wanting to remain insular and secluded. The exodus that left with Misawa gutted AJPW and unfortunately left the historic promotion in ruin, although in recent times, it is on the rise again albeit slowly.
Pro Wrestling NOAH suffered its own downfall after the sad death of its founder, Mitsuharu Misawa and the reports of its ties to Japanese crime syndicate, the Yakuza. Both of these rocking the ship, and ever since NOAH has been navigating stormy waters.
I've unfortunately not watched many full NOAH shows this year—mostly due to them not having their own streaming platform like other Japanese promotions now do—a decision that may forcethem to be left behind. I've decided to become more knowledgeable about NOAH and its current output, and while the classic matches you can find on YouTube are well worth a watch, a promotion is only as strong as its current output.
I have ventured out into the ocean, in a voyage of discovery, to see the current state of the ark, is it still afloat, and in what condition? I've navigated towards A Great Voyage in Niigata, NOAH's show from April 29, to see what I could find.
Recap/Thoughts of Great Voyage 2018 in Niigata
I was impressed with the work YO-HEY & HAYATA, nice Junior tag team in the RATELS faction.
Naomichi Marufuji impressive as always with his striking abilities and kicks in a six-man tag match that also featured 50 Funky Powers.
Cody Hall looks like he has improved in NOAH, still not a finished article by any means but much better than his Bullet Club/NJPW days, playing a big dominating gaijin against Kenou.
The tag match, and second victory of the night for a RATELS team, of Daisuke Harada and Tadasuke defeating Jnr Tag champs Hi69 and Minoru Tanaka was very good and left a lot for the GHC Tag Team Championship match to live up to that preceded it.
GO-KAI, Kaito is impressive, definite one for the future, could be the one NOAH need to build their future on. Sick chops from Go Shiozaki. Really impressed with The Aggression. Sick looking German suplexes from them on Kaito. Go and Kaito win the GHC Tag Titles, post-match attack by the champions.
Main event. Atsushi Kotoge versus Takashi Suigura for the GHC Heavyweight Championship. Kotoge was really up for it and took the fight to the veteran champion. Reminiscent of the King's Road style, slow build, working the holds, building up a wrestler in a story of fighting spirit.
There is also elements of puroresu, strong style which is a feature in most, if not all Japanese promotions. Both men finish bloodied, bruised, covered in sweat. NOAH have done two things here with this match, they legitimize Atsushi Kotoge as a future GHC Heavyweight champion and they kick off Takashi Suigura's 4th reign off strongly.
All in all, I was very impressed with this show, reports of Pro Wrestling NOAH being out of its stormy spell confirmed, I'm very excited for its future after witnessing this show. It was very well attended at over 1,500 but the question remains, will they ever return to the Tokyo Dome for a Departure? I hope so. NOAH deserves it, and most importantly, NOAH fans and puroresu fans deserve it.