Part One: 2018 Beginner's Guide to Stardom: Intro to Stardom
Welcome to part two of the 2018 Beginner's Guide to Stardom. This time around, we are going to look at the wrestlers, titles and tournaments of the company!
I've heard of Io and Mayu. Who else wrestles for Stardom?
Quite a few people, actually! I've broken the roster down by unit, and given a quick blurb about everyone.
Queen's Quest
In the wake of a major five vs. five victory over Oedo Tai, it's hard to argue that Queen's Quest isn't the most dominant stable in Stardom right now. Boasting the Wonder of Stardom and Artist of Stardom Championships among their membership, Queen's Quest is defined by internal competition. Pretty much everyone in the group has taken a shot at Io before or after membership in the unit, and it's probably not much longer before AZM calls Io a granny and makes a challenge. The unit has come a long way from its formation after Io tore Mayu Iwatani's heart out; originally concepted as a heel unit, it is hard to see QQ as anything other than babyfaces in 2018.

Io Shirai
Arguably the best wrestler on Earth, Io Shirai is a pillar of Stardom. She's its longest reigning World of Stardom Champion, with two epic reigns (the latter of which is Kobashi-esque in quality and length) to her credit. She has held every title Stardom has to hold, and has a list of amazing matches as long as anyone. Queen's Quest is, in many ways, her mentoring younger wrestlers to one day challenge her for the throne. Wrestlers like…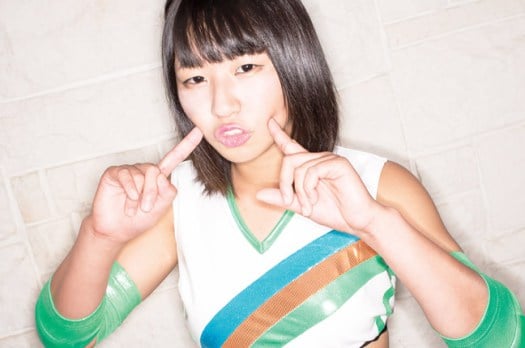 Momo Watanabe
Formerly known as the JK Fighter, Watanabe has not yet graduated high school, yet has taken Shirai to the limit on multiple occasions. Momo has wasted no time since coming back from a major knee injury that halted her momentum right after joining Queen's Quest. She's seventeen years old and has probably had two or three of the top matches in the past three years in the company. The sky is the limit.
HZK
Formerly known as Reo Hazuki, HZK returned to Stardom at the side of Io Shirai after Io's cruel betrayal of partner and friend Mayu Iwatani. HZK has blossomed since her return, with battles against Io and Jungle Kyona showing off considerable growth. Like Momo, she figures to play a major part in the future of Stardom.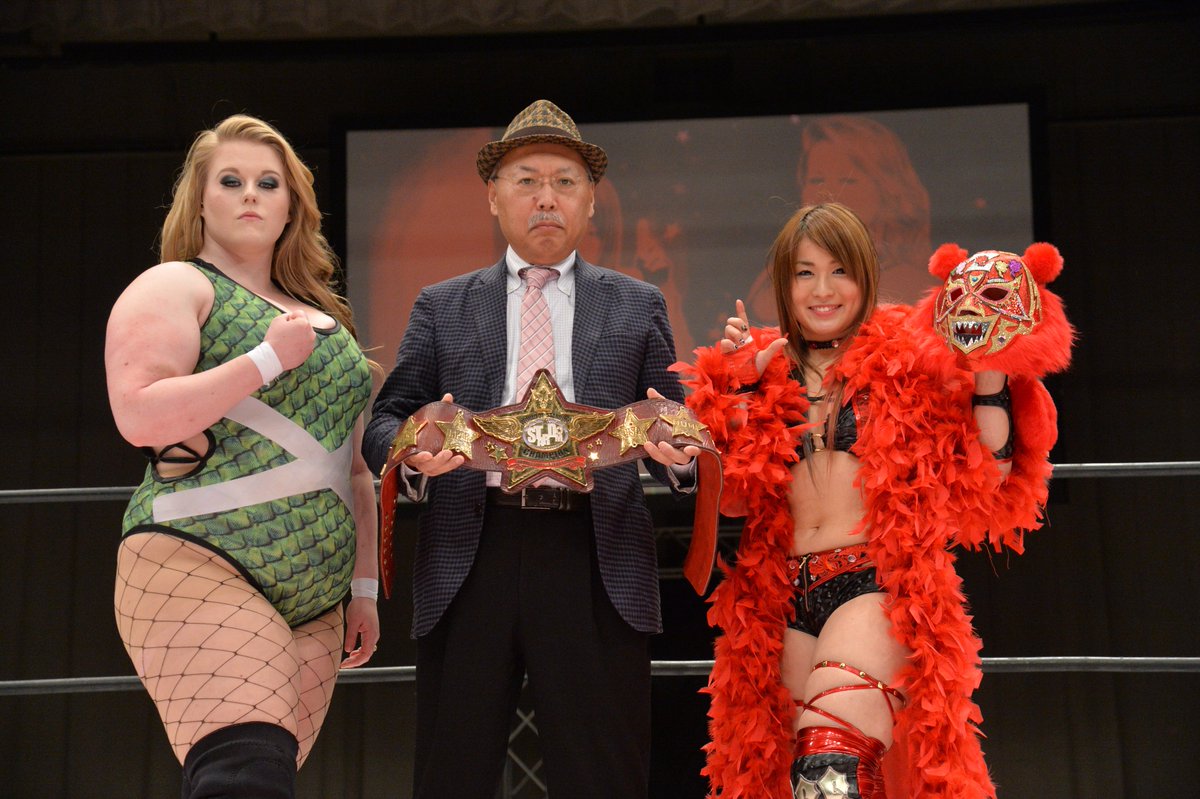 Viper
Better known to many as Piper Niven in the Mae Young Challenge, Viper's "Megaton Barbie" persona was tailor-made for Stardom. She left Oedo Tai to join Queen's Quest out of mutual respect with Io, as the two have had several hard fought battles in the past. When on tour, Viper provides QQ with a serious power boost as one-third of the Artist of Stardom Champions. She is also the first outsider to join a non-Oedo Tai unit in modern Stardom.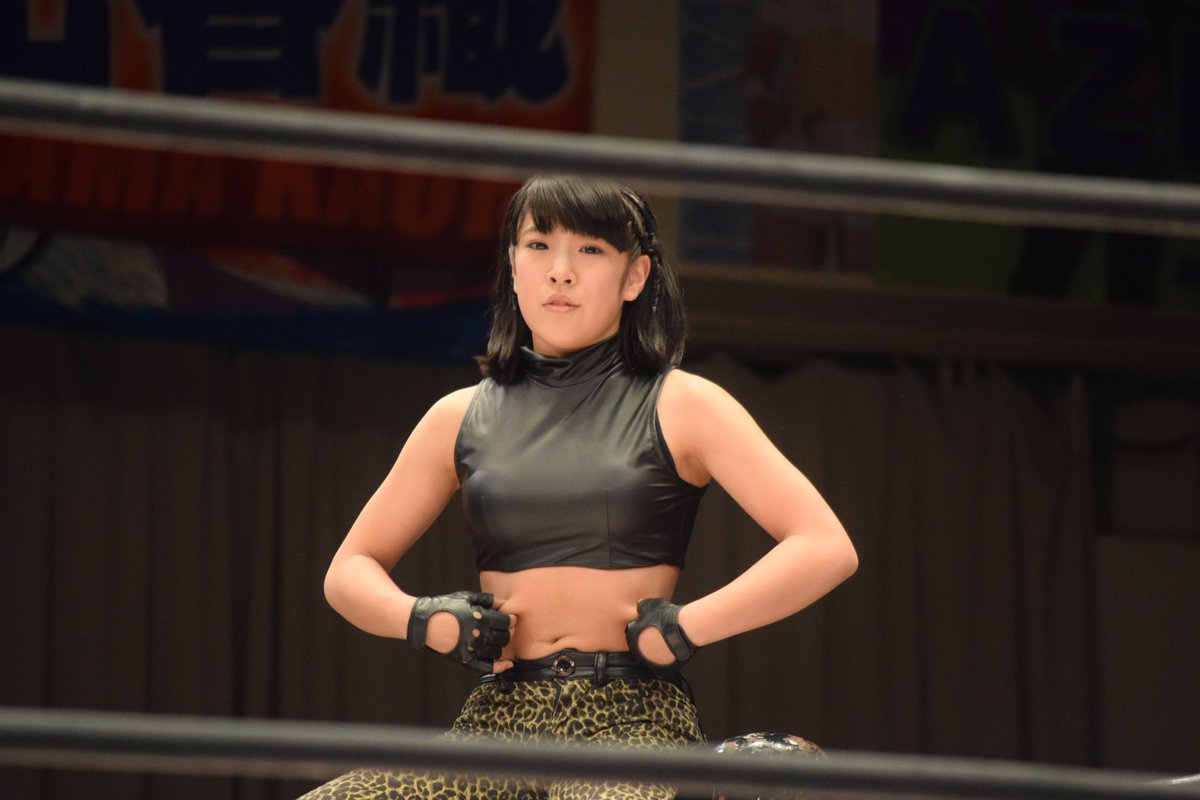 AZM
Once, AZM was Azumi, kid's fight competitor. She's now grown past the kid's fight days, and was pressed into service as junior member of Queen's Quest after Momo Watanabe's injury. That experience has served her well, and AZM is growing more and more in the ring. She's also one of the best promos in the company.
---
Oedo Tai
Even if you're only somewhat aware of Stardom, you've probably heard of Oedo Tai. Before being fodder for gifs and sexy dancing their way into the hearts of fans, they were Stardom's top heels, led by Kyoko Kimura and featuring a rotating cast of foreigners. The modern Oedo Tai lineup is led by Kagetsu, boss Kimura's former lead lieutenant, and while it's different in tone and scope than the group used to be, they still pose a serious threat to anyone in Stardom. They seem to be leaning back towards their more heelish roots after Tam Nakano was forced to leave the group, a development that Western Stardom fans will likely meet with mixed opinions.

Kagetsu
Formerly a freelancer, Kagetsu recently signed a full-time exclusive deal with Stardom. Kagetsu has been a staple in the Goddesses of Stardom division, where between her team with Kyoko Kimura and daughter Hana, she's had a near stranglehold on the belts for quite a while. Often overlooked because of this tag role, she's one of the best wrestlers in the roster, and has experience in almost every corner of the joshi landscape.

Kris Wolf
The first (to my knowledge) Westerner to be trained and pass her pro test in a Japanese women's wrestling promotion, Wolf is a huge part of Oedo Tai's current popularity. She's also a bit underrated in terms of in-ring work, IMO, and plays her wolf character extremely well in ring. She also loves meat, and has her tail usually harassed by her opponents in the ring.

Hana Kimura
The daughter of former Oedo Tai leader Kyoko Kimura, Hana wrestles in multiple companies (often as a face), but is a gas-mask wearing heel in Stardom. Still very young in her career, her sexy poses are a big hit with the Stardom audience, and she's growing every time she steps in the ring. Don't let her penchant for posing fool you, though – she IS Kyoko Kimura's daughter, and throws her mother's big boot with malicious intent.

Sumire Natsu
The newest member of Oedo Tai. She fits in with the "sexy posing" aesthetic similar to Hana, but is a coward beneath everything else which is a unique dynamic. Her character work has been pretty good as of late – Oedo Tai is a perfect fit for Natsu's talents, and she's added another dimension to the group.
---
Team Jungle
JUNGLE JUNGLE! Team Jungle is Stardom's most enthusiastic unit, with four very enthusiastic personalities making up the ranks. Jungle Kyona is the ostensible leader, though she's outranked in experience by far by two of the few freelancers to work in Stardom for years: Hiroyo Matsumoto and Kaori Yoneyama. Natsuko Tora rounds out the group, which is coming off a successful 2017, capturing the Goddesses and Artist championships. There may be some blending between Team Jungle and the rising Stardom Army in the future, so watch this space.

Jungle Kyona
Kyona is one of Stardom's young hopes, having debuted at the end of 2015. She took a huge step up in 2017, having some excellent matches with the likes of Kairi Hojo and Toni Storm. Her character of jungle princess is based off of her volunteering overseas in Senegal as a phys ed teacher. She wrestles with a power fighter style, distinguishing her from a lot of the rest of the company in the process. She feels like a next generation Nanae Takahashi in some ways, and has nearly limitless potential even if HZK and Momo get most of the publicity these days.

Hiroyo Matsumoto
My 2017 joshi MVP, the Lady Destroyer was everywhere last year, and her role as big sister in Team Jungle is my personal favorite. She helped Kyona capture the Goddesses of Stardom in Kyona's hometown of Nagoya, and remains a key mentor to the group. Like Kagetsu, most of her work in Stardom is in tag team bouts.

Kaori Yoneyama
Yoneyama is another experienced, well-travelled joshi veteran who serves as both mentor to Team Jungle and babysitter to a lot of Stardom's rookies. Yoneyama can often be found wrestling in low card tag bouts, but is equally able to step up when the time is right for bigger tag and six woman bouts.

Natsuko Tora
Natsuko debuted in late 2016 and has come along very quickly ever since, joining Team Jungle and generally receiving her opportunities faster than many rookies. She has a solid in-ring offense, and like Kyona, uses a little bit more power than you'll usually see in Stardom. She's still coming along, of course, but is definitely one to watch for the future.
---
Stardom Army/Seikigun
The main army of Stardom is looking to congeal into a more formal unit, so this space is likely subject to some degree of flux in the near future. For now, it's where I'm putting everyone who's not formerly affiliated with another unit and also is neither a foreign competitor nor a rookie.

Mayu Iwatani
Stardom's Icon, the former World of Stardom Champion, and the only woman left with the company who competed on the very first Stardom show, Mayu has seen it all from 2011 until present. Super popular with the audience and well-known for her penchant for crazy bumps and generally going all out, Mayu is the 1b to Io's 1a in terms of ace of Stardom. Recently returned from a horrific freak injury suffered against Toni Storm, Mayu looks to recapture the title that only injury was able to take away from her. Also, she does this thing where she twirls in the streamers fans throw at her. It is awesome.

Tam Nakano
A former Japanese pop star turned pro wrestler, Tam came to Stardom from Beginning Pro, signing a full time contract to join the Stardom roster. She joined the Oedo Tai unit as another member of that increasingly wacky family, only to have it ripped away from her after losing the deciding fall of an emotional five vs. five elimination match. She's fallen in with Mayu Iwatani and the Stardom Army in the aftermath of that trauma. It's clear that her beauty, charisma, effort, and increasing ability in the ring have her positioned to be a potential future top star for the company and the closest thing to Yuzuki Aikawa the company has had since, well, Yuzuki Aikawa.

Mari Apache
A longtime stalwart of AAA and former Reina de Reinas Champion, Apache was also a former ARSION competitor. Relocated to Japan, her daughter Natsumi is training for her Stardom debut, and Mary has become a full-time member of the roster, and reigning High Speed Champion.

Konami
A former protégé of Kana (better known to most now as Asuka in WWE), one can see the influence the second Konami steps into the ring. Her shoot-style offense helps her stand out from a lot of the rest of the action in Stardom. She's been on the back burner in the latter half of 2017, and has spent a lot of time teaming with Hiromi Mimura, so it will be interesting to see where she goes after Mimura's impending retirement.

Hiromi Mimura
Hiromi's going to retire in March, which is saddening to me as she's grown to be one of my favorites. A low-card staple of Stardom for years, she finally captured her first title in 2017, winning the Artist of Stardom belts for the Chibis by snaring AZM with her patented La Magistral. I'll be sad to see Hiromi go – she was never the best wrestler on the roster, but her enthusiasm and effort were infectious and a huge part, to me, of the kind of thing that makes Stardom a special place.
---
---
Rookies
Rookies are getting their own sub-section, as they all are new to wrestling. You'll often see them wrestling against one another in early card matches with guest appearances from the likes of foreigners and Kaori Yoneyama. We're on the verge of a crop of three new rookies debuting, so take the time to get to know these four now.
Starlight Kid: Starlight Kid competed in the 2015 Rookie of Stardom tournament before taking a hiatus from wrestling. She's returned now, and comprises half of the popular Shikid tag team with fellow rookie Shiki Shibusawa. Many of Stardom's wrestlers wear masks to the ring; Starlight Kid is the only one who leaves hers on to compete, making her Stardom's only masked wrestler. She also takes to the air more than most of the rookies, and picked up a huge upset win over Mari Apache that earned her a High Speed Championship shot.
Hanan: A judoka in her very early teens, Hanan (like Ruaka) is new to wrestling, and beginning to get her feet under her. Her grappling tactics help her stand out, much like Natsumi Showzuki years earlier, and she's building chemistry with Ruaka from all of the matches they've had against each other.
Ruaka: Ruaka and Hanan debuted around the same time, and have had plenty of ring time together. Ruaka is a bit more strike oriented, throwing a big boot as one of her big offensive moves. She, like Hanan, is very young, but shows a good amount of promise if she continues to develop.
Shiki Shibusawa: The newest of Stardom's rookies, Shiki is very much a work in progress in the ring, but her enthusiasm is infectious. She resembles former (and soon to be current once again) Stardom star Saki Kashima in terms of ring costume – coming off as a sort of pink-clad magical girl kind of character. Her team with the Starlight Kid – Shikid – is growing in popularity.
Notable Foreigners
As noted earlier, Stardom relies on foreign competitors to a greater extent than other Japanese women's wrestling companies. This section will focus on two who have had multiple tours, but really this section could be super-duper ridiculously long.
Toni Storm: The World of Stardom Champion under unfortunate circumstances, and the eternal holder of the SWA Championship, Storm is one of the most protected talents in the company, and it's easy to see why. At twenty-one years of age, she is poised to be a transcendent talent. Stardom's top foreigner, and likely to stay that way for as long as she wants.
Kay Lee Ray: Actually having made appearances for Stardom since 2012, the Extreme Queen has been a staple foreigner for the company for years. In spite of her lack of Stardom gold, she's challenged for almost every belt the company has to offer, and put in some impressive performances with her daredevil style.
And that's the roster, done and dusted. Titles next? Ready? Yes, good, on we go!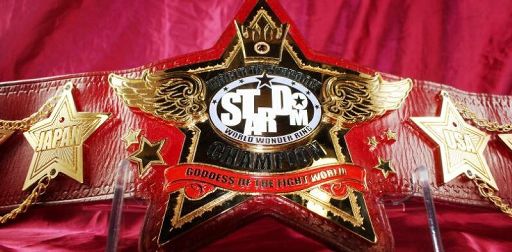 So how many titles does Stardom have again? I keep hearing it's a lot.
Stardom does indeed have a lot of titles for a roster of its size. It has five, and is about to debut a sixth, so let's get right into it! Don't worry, I won't quiz you on this later.
World of Stardom
Stardom's top title, the World of Stardom Championship (the "red belt") is held by the top wrestler in Stardom. Arguably the most protected major championship in wrestling today, it has been held by eight women: Nanae Takahashi, Alpha Female, Io Shirai, Yoshiko, Kairi Hojo, Meiko Satomura, Mayu Iwatani, and currently by Toni Storm. Holding this title is an Accomplishment.
Wonder of Stardom
This is no Intercontinental or United States Championship. The Wonder of Stardom (colloquially the "white belt") is the 1a to the World of Stardom's 1, and has been held traditionally by athletes who embody the spirit of Stardom. No better evidence of this is the title's current holder, the indomitable Io Shirai. Women such as Yuzuki Aikawa and Act Yasukawa also dominate this title's lineage, and a handful of foreign competitors, including Santana Garrett and Sarah Stock, have also made it their own.
High Speed Championship
This is, as the name indicates, a belt for faster paced wrestlers. It traces its lineage back to the NEO promotion, and was officially brought to Stardom by Natsuki*Taiyo, who beat Leon for it on an early Stardom show. The title is largely defined by the long runs of both Taiyo and Mayu Iwatani, and is currently held by Mari Apache.
Future of Stardom Championship
The newest title under the Stardom umbrella, it is a belt designed for wrestlers under twenty years old OR with less than two years of experience in the ring. AZM, Shiki, Hanan, Ruaka, and Starlight Kid will face off in a tournament to crown the inaugural champion in March.
Goddesses of Stardom Championship
Stardom's tag team championships, duos such as BY Hou (Yuzuki Aikawa and Yoko Bito), Thunder Rock (Io Shirai and Mayu Iwatani), and various combinations of Oedo Tai have held these belts. Tag wrestling in Stardom is usually pretty high quality, and these titles mean quite a bit. They have main evented over the red and white belts before, and likely will do so again.
Artist of Stardom Championship
Stardom's trios belts, and unique because each title is a different color (orange, pink, and sky blue). The titles have historically changed hands about as often as you might expect a trios belt to change hands, but have achieved some relative stability recently in the hands of Queen's Quest.
What about their tournaments? 
Cinderella Tournament
A unique single-elimination tournament taking place under pinfall, submission, or over the top rope elimination rules, the winner dresses up in a beautiful gown and is given the right to a wish of her choosing, which usually ends up being a shot at the red belt. Mayu Iwatani has a particular penchant for this tournament, with two wins and a second place finish last year to the winner, Toni Storm.
5*STAR Grand Prix
Stardom's big league format tournament, the competitors are divided into the Red Stars and Blue Stars blocks.
Goddesses of Stardom Tag League
A league format tag tournament, also with two blocks. It takes place right after the 5*STAR every year, so if you like leagues, late summer-early fall Stardom is the time for you. The winners go on to challenge for the Goddesses belts; in years when the belts are vacant, they go to the league champion.
Rookie of Stardom
Some years this is a tournament. Other years it's one or two matches. Whatever the case, this determines the top rookie in Stardom for a given year.