Last week Impact Wrestling announced that Jeff Jarrett and Global Force Wrestling's business arrangement with Anthem had been terminated.
Impact Wrestling announced today that it has terminated its business relationship with Jeff Jarrett and Global Force Entertainment Inc., effective immediately.

— IMPACT (@IMPACTWRESTLING) October 23, 2017
Jarrett was brought in early this year as a fixer—the man who knew the company and, in theory, knew the business. He was tasked with the rather tall responsibility of turning the ship around after the disastrous Dixie days.
That was no small undertaking.
Many key roster members' contracts were up. Costs were running out of control. Creative was directionless and stale when Jarrett and company took over in March (the January tapings were placeholder shows for the most part as Anthem struggled to get the house in order). Even the tightest, most smartly run ship was likely to still need constant bailing out to stay afloat.
Six months on and a lot has changed.
The company rebranded to Impact  Wrestling, leaving TNA in the past, rebranded again to Global Force Wrestling in July before debranding back to Impact Wrestling this week after Jarrett's departure. Many big names sought greener pastures—the Broken Hardys fled to WWE and sunk to novelty act faster than most could have anticipated without the Broken Universe that was the driving force behind so much of TNA's television in 2016 to bolster them. Drew Galloway won then quickly lost the Grand Championship to Moose before departing for NXT (where he has since dethroned fellow Impact went away Bobby Roode for the NXT title). Smaller departures like Jade, Aron Rex and Crazzy Steve also left holes to fill.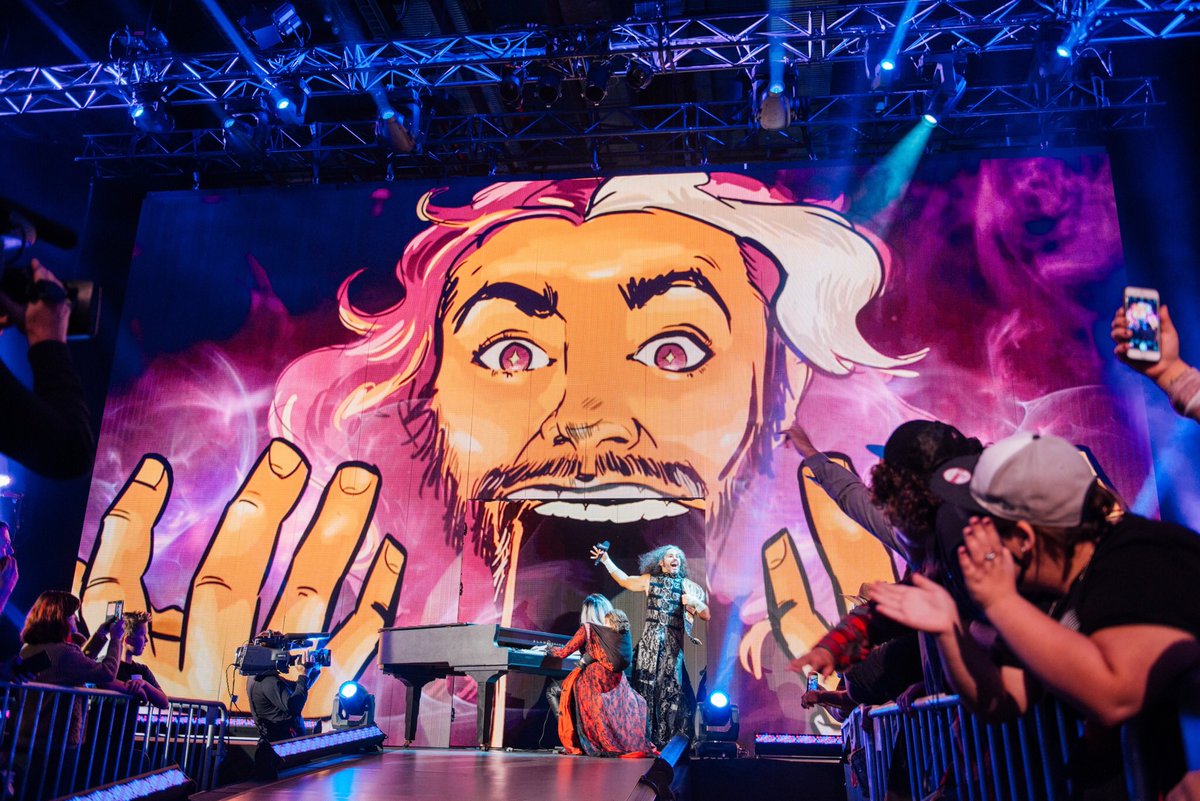 And fill them Jarrett and company certainly did.
Dozens and dozens of new and old faces have been cycled onto Impact in 2017 – an almost dizzying degree of turnover. People like Low Ki, Reno Scum, Magnus, Matt Morgan, ACH, Sammy Guevara and more have arrived to varying degrees of impact and vanished without a trace.
Other introduced like Santana and Ortiz (the vital new LAX who have been the highlight of Impact in 2017), Dezmond Xavier (exactly the kind of young, talented dynamic performers Impact should be desperate to showcase in 2017), Taya Valkyre (who has displayed a poise and TV readiness most would dream of) and Matt Sydal (who provided a strong dose of star power and excitement before disappearing into the background) have all made their presence felt a tad more.
So from a talent perspective its been a mixed bag. It feels like very little of the roster is being used to its fullest potential – many just meandering from match to match on TV without much drive or purpose. Burgeoning characters like Rosemary, Allie, EC3 and Eli Drake have had poor years – many losing much of the momentum they were starting to build toward the end of last year. The roster on the whole is in a pretty good place right now, at least from a raw talent perspective. The only division lacking depth is the tag team division and there's very little in the way of real duds around at the moment. Nearly everybody has something to contribute – its just a matter of actually getting the most (or at the very least something remotely approaching the most) out of them.
The biggest problem of Jarrett, D'Amore, Mantel, Gaburick and whoever else has been contributing to the product over the last six month has been the utter lack of consistency.
Every single set of TV tapings seems like a complete change of direction. And not just a reshuffling of the cards to keep things fresh—a total shift in the direction of the product. And as we approach yet another regime change (or I guess soft regime change as it's mostly others that were there already coming to the forefront rather than a total changing of the guard again as Sonjay Dutt, Scott D'Amore and John Gaburick appear to be leading the ship) that doesn't look like changing anytime soon.
Some of those changes forced their hand. The utterly predictable public embarrassment caused by Alberto El Patron led to his top angle with LAX being dropped (which may have subsequently resulted in the departure of Low Ki) and the short sighted poorly executed catapulting of Eli Drake into a headline role that he is equipped for but was in no way prepared for. A similar elevation of Garza Jr, who spent much of the year making up the numbers in an undercard tag team with Laredo Kid, occurred without rhyme or reason.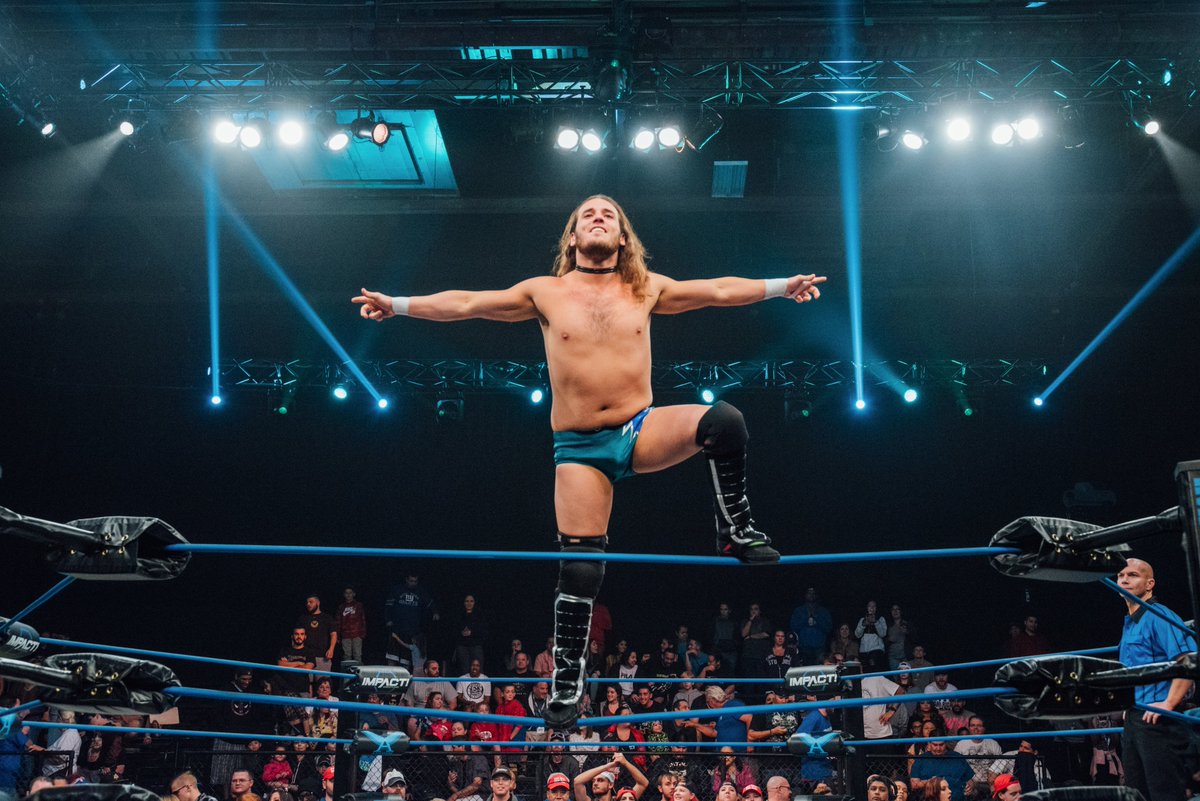 Andrew Everett split from Trevor Lee, built to an X-Division title match that never really happened and now they're back together like nothing happened. Dezmond Xavier won the Super X-Cup before disappearing off television in any meaningful capacity for two months. The show feels like they're making it up as they go along before throwing it all out the window every three months and starting again. It doesn't feel cohesive or consistent.
But worst of all I can never really recommend it. After an absolute nightmare first episode characterised by everything that's held the company back for 15 years, things settled down. It's nearly never a bad show and at its best its an energetic entertaining show with some shaky storytelling and character work. Far too often though its just there. Matches seem sent out there to die, devoid of ambition or purpose. Stories and characters exist solely to fill time, rarely building to any sort of crescendo. It's oddly (or I guess unsurprisingly given the team behind the show) reminiscent of the 2004 Fox Sports Net show. Full of squash matches, some competitive matches that exist solely to promote the upcoming weekly PPV (or the bi-yearly PPV's as is the case in 2017), light on story and light on real consequence.
It exists. You watch it. It's affably forgettable. You never think about it again.
Some of the build to Bound For Glory has produced some memorable interview work from Abyss and Dan Lambert but for the most part I can never say "You should watch Impact!" The best I can do is "If you throw Impact on as background noise you'll probably enjoy it!" Not exactly a ringing endorsement.
Outside the ring, the digital presence is stronger than it was last year and the building out of the GWN app has promise. They have a tendency to bury Impact highlights under a mountain of reaction videos (rather than spacing them out through the week more thoughtfully), their approach to delving out thoughtful interviews in weird thirty second chunks is head scratching and their social media presence is lazy and by the numbers (especially given the degree to which socials and building a loyal online army of product evangelists matters to a company with no marketing budget) but it's better than it was last year. Relationships with AAA, The Crash and Pro Wrestling NOAH hold promise too—assuming they can get the most out of them.
#GlobalImpact pic.twitter.com/josMXEZ0nR

— Garrett Kidney (@garrettkidney) October 26, 2017
So the question is, how did the Jarrett team do?
In terms of metrics nothing has changed. Impact has only broken the top 10 most watched programmes on Spike UK, their UK television partner, 5 out of the last 27 weeks. A best guess would be 100,000 to 130,000 people watching the show every week. Average viewers on Pop in the US before Jarrett took over was 292,000 vs. 291,000 in the six months after.
After a peak in the summer Impact viewership on Pop has started to crater. pic.twitter.com/tcTkXdEScb

— Garrett Kidney (@garrettkidney) October 30, 2017
That includes a strong spike during the summer before they fell off a cliff and have been trending downward in recent months. This is compared to a 337,000 average in 2016. Merchandising is likely up vs. 2016 as Don West helped shift a lot of junk stock but they're not exactly a merchandising machine at the moment. The GWN app has monetising potential if they can promote it smartly and push through new content but that's a big if. The company is nearly certainly not losing as much money as it was in 2016 but that's not really cause for celebration.
On the creative side of things the product has somehow felt like its in a holding pattern despite being in a constant state of chaos. There has been a whirlwind of change and yet everything feels the same. The company is in a better place now than it was this time last year in terms of being positioned for somebody with a vision who knows what they're doing coming in to drive things forward but better overall? I'm not so sure.
Jeff Jarrett and his team had an impossible task. They had to turn a company that had been dreadfully neglected for a year and that had long since driven away any paying customers into something resembling profitable (or at least losing as little as possible). There were unforced errors.
The GFW rebrand was a poor decision given the brand was only noteworthy for failing to get off the ground. The Broken Hardys split could have been handled in a way that didn't result in a PR disaster and anybody with some common sense could have seen the El Patron debacle coming a million miles away.
Most tellingly however was just how few new ideas there were.
No novel presentation.
No new storytelling devices.
No new characters or hooks.
The mission statement from the start was the dreadfully trite "Make Impact Great Again!" which was a euphemism for "Let's do things like we did in 2005!" They failed at that mission in their own right but it was the wrong mantra in the first place. They should have been seeking to produce wrestling for 2017, not reheat what worked in 2005. Rather than looking at what's connecting elsewhere between NXT, NJPW and The Bullet Club and creating content inspired by that, it was a continued case of looking over their shoulder and missing what's in front of their face.
So this is where I do the this time will be different pitch, right? Who knows. We go on this merry-go-round once again with a new bunch of folks taking the helm. Hopefully this lot at the very least have some new ideas.