Dangerous Gate 2017, Dragon Gate's annual Tokyo-area big show will be remembered for a lot of things. Masaaki Mochizuki managing to turn back the clock another night and winning his third Open the Dream Gate championship in a classic against YAMATO. The seventh defense in CK-1's record breaking Open the Twin Gate reign. In five or ten years, one memory will stand above the rest: the loss that made the Jimmyz disband.
The Story of the Jimmyz
After five years, six months, and fifteen days, the Jimmyz were forced to disband by VerserK after the Five Unit Survival Race in a brutal "No DQ, Losing Unit Must Disband Elimination Match." Thus ends the longest tenured unit in Dragon Gate history, and the second longest in overall Dragon System history after Crazy Max's seven-year lifespan. That long of a dynasty made the Jimmyz one of a few stables to have captured every title and tournament that Dragon Gate have to offer, even winning both King of Gate and Summer Adventure Tag League twice. In a company that beats their viewers over the head with the turn of phrase of opening doors to new possibilities, the gate for the Jimmyz era slammed shut. There are a lot memories that people can think of when they think of the Jimmyz, but I'll try to talk about the most important ones of their tenure.
Dragon Gate is a promotion that forces its wrestlers through some ignoble circumstances. One might experience the highest of highs like nearly 48-year-old Mochizuki conquering the current ace of the DG Trueborn era, but much more often a wrestler will lose a match and get a degrading hairstyle, or be forced to unmask themselves. What is arguably crueler was what happened on December 1st, 2011.
Twin Gate champions BxB Hulk and Akira Tozawa gained the right to rename Susumu Yokosuka and KAGETORA in a Titles versus Names. During the feud, the Hulk & Akira team constantly belittled Yokosuka and KAGETORA, considering them losers, calling them boring, making fun of their glasses they wore outside of the ring. As proof of their plain appearances and charisma, the Blood Warriors team named Yokosuka Ichoume "Jimmy Susumu" and "Jimmy Kagetora," as plain in Japanese is "jimi (ジミーズ)." This wasn't the first time that Susumu lost his name; he lost it nearly a decade before in a Mochizuki vs Mochizuki match where he was defeated by former M2K leader Masaaki Mochizuki.
As Dragon Gate began 2012, Blood Warriors win the war that tore the company apart in 2011 as the forced Junction Three to disband. Tozawa and Hulk already took command of the heel army at this time, and decided they needed to trim the fat. Earlier the night of the BW/JIII disband match on February 9th, 2012, they expelled Ryo Saito and Genki Horiguchi, growing tired of Maraha Isappa and their old ways.
Less than three weeks later, the pair kicked out Yasushi Kanda as the last gesture of Blood Warriors before they changed into Mad Blankey. Still having a grudge for taking their names and hating the treatment of their second generation peers; Susumu and Kagetora joined with Saito, Horiguchi and Kanda to form a new unit. Taking inspiration from their degrading name, on March 3rd 2012, the five formed the Jimmyz. Keeping in the theme of Susumu and Kagetora, Saito became Ryo "Jimmy" Saito, Kanda renamed to Jimmy Kanda, and Horiguchi turned into Genki Horiguchi H.A.Gee!!Mee!! (this was the longest name in Dragon System history at the time, but soon to be surpassed).
The Jimmyz would maintain these core five members throughout its existence. The next major event for the unit was Naoki Tanizaki's return from injury on June 30th. Tanizaki was on the BW side of the unit war, and when he got injured mysteriously Tomahawk T.T. (the current T-Hawk) disappeared and a new Naoki Tanizaki appeared but called himself Naoki Tanisaki (I'm just going to call him Imposter Naoki for this, trust me it's easier this way) who filled Tanizaki's role in Mad Blankey. Tanizaki immediately joined the Jimmyz and declared war on Imposter Naoki for taking his identity. This led to another Name contra Title match on September 23rd, where Imposter Naoki along with Akira Tozawa & BxB Hulk defeated a Jimmyz team of Horiguchi, Saito and Tanizaki. Tanizaki wanted to become Naoki Jimmyz, but Imposter Naoki invoked his naming right to call him "Mr. Kyu Kyu Toyonaka Dolphin," because when he cried Naoki sounded like a dolphin.
The Mr. Kyu Kyu and Imposter Naoki storyline would finally conclude on January 27th, 2013 with Kyu Kyu defeating Imposter Naoki in a straight Name vs Name match. Getting his vengeance, Kyu Kyu got back his real name. It wasn't right to him to just become Naoki Tanizaki again, so he started calling himself Mr. Kyu Kyu Tanizaki Naoki Toyonaka Dolphin. Since he had the right to rename the former imposter, he decided to call him Mr. Pii Pii Tomakomai Penguin. Then Jimmyz and Mad Blankey had a Losing Captain Exile Captain's Fall Elimination Match with both Dolphin's and Penguin's tenure in Dragon Gate at stake during their Memorial Gate in Wakayama 2013 card. In this final act of the Imposter Naoki saga, Tanizaki got the final fall on Penguin and exiled him from Dragon Gate. In response, Mad Blankey decided they were done with him and expelled him from the unit as well and attacked him. None other than Tanizaki made the save, and they decided to unit as the Aquatic Twin team before Penguin would leave Dragon Gate. This was only for one match, as afterwards Penguin would go to Mexico for his excursion and return in the summer in the Millennials as T-Hawk, a name he has luckily kept since.
The hardest era to discuss for the Jimmyz was their on-again off-again Combat mode. From 2013 to 2015, whenever there was some strife within the Jimmyz, or when they felt like they were going to war, they would cover themselves in random body paint and wear either fatigues or construction paint. If you were wondering why the Jimmyz weren't wearing traditional ring gear during their disbands match against VerserK, well, they were in combat mode. The first instance of Combat Jimmyz was in October of 2013, during the Millennials feud. Tanizaki and Kagetora were at each other's throats most of the summer and into the fall. They never could get on the same page, and it was tearing the unit apart. Luckily for the Jimmyz, they were united by the return of the Millennials from Mexico. The Millennials declared war on everyone born before 1990, so understandably the Jimmyz were on their radar. This war went through the end of 2013 and was highlighted by several times that Kagetora and Tanizaki covered themselves in paint and sprayed mist into the faces of the Millennials. The mist wouldn't stick around long as a trope for Combat Jimmyz, but the body paint became a recurring trait of when the Jimmyz were out of control and ready to go to war.
---
---
Combat Jimmyz also became an outlet for Kanda for when he'd revert to his M2K days. Jimmy Kanda was the rudest of the rude and the most bad bad guy in M2K, so whenever he tapped into his history, he was likely to be covered in paint and hit people with a ton of box attacks. Naruki Doi and Mad Blankey was a recipient of this in January 2014 and it set up the first war between the two units in a rare Oedo Rules Elimination match, which is best described as an elimination match with lottery entrants, which Mad Blankey won. This wasn't the end of the discord for Kanda as he started to get onto Tanizaki for losing matches and yet again, the Jimmyz were at odds with themselves.
This prompted the first ever proxy apuestas at DEAD OR ALIVE 2014. Before 2014, the only ones with their hair or mask at stake were the people actually in the cage at DEAD OR ALIVE. GM Yagi noted the great discord within units (at this time BxB Hulk and Naruki Doi weren't on the same page as well), and decided that the people in the cage would be fighting to defend someone on the outside's hair or mask. People in the match would be CIMA, Masato Yoshino, Hulk, Doi, Tanizaki and Kanda. Most of April was spent deciding who were the proxies and there were a ton of matches to decide whose apuesta was at risk. To be honest, the system was really convoluted and the proxies switched a ton before May 5th, but the night of the show the proxies were as such: CIMA had Dragon Kid, Yoshino had Shachihoko BOY, Doi had Kzy, Hulk had Kong, Tanizaki had Horiguchi and Kanda had Susumu.
During the match, the Jimmyz had a major breakthrough. Ryo Saito, whom was currently on the sidelines due a hernia beseeched Kanda to cool it and not hit Tanizaki with a box shot. Horiguchi's remaining hair (and extensions) were at risk and the Jimmyz were better than that. There was still a bit of discord going into King of Gate 2014, as Susumu didn't like Kagetora's attitude and Kanda and Tanizaki were back at odds with each other. This prompted Saito to give another motivational talk on at Korakuen on May 9th. If this was the Jimmyz that he'd come back to, the he didn't want to come back to the Jimmyz at all. This finally seemed to ring the bell in the Jimmyz' heads. They quickly remarked that their infighting was silly, and that the Jimmyz were better than that. Ryo talked sense into his friends, and this gave Susumu added motivation as he won the entire King of Gate tournament in 2014.
Coming out their combat phase (and Ryo Saito acting like a Middle School Vice Principal upon his return from another injury), the Jimmyz would face off against Mad Blankey and the Millennials over the summer of 2015 in an Unit War. At the July 2nd Korakuen show, members of the Big Six generation questioned T-Hawk and Eita's position in singles title matches at that year's Kobe World Pro Wrestling Festival. Shingo Takagi thought they were lucky, and shouldn't be talking about defeating the Dream Gate champion Masato Yoshino and Brave Gate champion Akira Tozawa. They should be appreciative. T-Hawk countered with that he was going to push aside him, Yoshino, Tozawa, BxB Hulk, YAMATO and Naruki Doi. Doi was bothered that his name was mentioned and brought up that the next Korakuen was called Scandal Gate, and boy does Naruki Doi love scandals. So Mad Blankey and the Millennials agreed to an Unit Disbands match for that show.
Now why is this being mentioned in an obituary about the Jimmyz?
Well, Doi was also bothered that the Jimmyz were still a thing and forced them into a Three Way Survival Elimination Losing Unit Disbands match on August 6th. The Millennials would lose that match with the greatest Twin Gate team in Dragon Gate history, YAMADoi beating T-Hawk two on one. The sole survivor for the Jimmyz was Saito, as in the last moments of the match K-ness drug him away from ringside.
The war between the Jimmyz and Mad Blankey didn't end in Korakuen, as they set up another Survival Elimination Match Losing Unit Disbands match between the two teams at Dangerous Gate on August 16th. During the disbands match, K-ness hit Tanizaki several times with box attacks, but that wasn't the only major thing he did during the match. The final members in the match were Susumu and YAMATO, after Susumu pinned Doi. During the usual waistlock exchange where the heels try to get powder thrown into the victim's face, K-ness intentionally threw the salt powder into YAMATO's face, betraying him and allowing Susumu to get the win and disband Mad Blankey. This is the only time in Dragon System history that a heel unit has legitimately lost a disbands match, as Deep Drunkers threw the match that caused their disbandment.
After the match, K-ness admitted that he removed Saito from the Korakuen match because at that moment, he didn't want the Jimmyz to disband. Even more, he saw Susumu fight off YAMADoi two on one, and wanted to save the Jimmyz. Susumu was elated and Saito invited K-ness to join the Jimmyz. However he wouldn't be able to just be Jimmy K-ness or K-ness Jimmy, so he had to think up an unique name. Also, he'd had to figure out his Jimmyz color. K-ness' traditional color was blue, but that was out of the question as Kanda already wore blue. K-ness brought up that he grew to like yellow due to Mad Blankey, but that was shot down as it was Horiguchi's color, even if his ring gear was more rainbow themed.
Tanizaki wasn't happy about K-ness' box attacks, even if it meant the Jimmyz' preservation. On top of that, him joining the Jimmyz wasn't something he could get behind. The rest of the Jimmyz thought that cooler heads would prevail, and at the September Korakuen they'll do the official debut of K-ness in the Jimmyz and unveil his name and colors.
At the September Korakuen, K-ness officially became Jimmy K-ness J.K.S. and chose pink as his new accent color. During the unveil, Tanizaki was out in fatigues and combat mode paint and during after the match, he shoved Kanda which led to the Jimmyz to lose. Horiguchi was frustrated by this K-ness vs Tanizaki discord, and the two agreed to a singles match at October's Korakuen, which K-ness won.
Tanizaki wasn't happy with this loss and was still objecting to K-ness' joining the Jimmyz. It'd be K-ness or him. Then Kagetora whom was injured most of this year came out on crutches to plead to Tanizaki. Continuing the theme of injured Jimmyz being disappointed in the unit, he told Tanizaki this wasn't the Jimmyz he wanted to see when he returned. This seemed to talk sense into Naoki as they did the first ever seven man Jimmyz Train.
But then Tanizaki attacked Kagetora and gave the injured Jimmy an Implant and VerserK, the new heel unit, joined in during the attack. As VerserK stood tall, Naoki Tanizaki changed from his Jimmyz tights into a VeserK pair. He'd be Mr. Kyu Kyu Tanizaki Naoki Toyonaka Dolphin no more, just the out of control Naoki Tanizaki he was before the Jimmyz. It was October 8th, 2015 and Naoki Tanizaki was the only person who left the Jimmyz and that gave us the final roster of the group that lasted until their disbandment.
It feels like that after Naoki turned on the Jimmyz, the turmoil within the unit subsided. The remainder of their tenure was stable and, if anything, it was a lot more light-hearted than the early years. The last major moment I want to touch on started began December of 2015 at Final Gate, where Susumu laid out Shingo Takagi after his Dream Gate defense against CIMA. During this title run, Takagi made it a point to defend against the oldest generation of wrestlers because he thought that they were old garbage and only the strong should be around in Dragon Gate. He defended against Don Fujii, Gamma, Masaaki Mochizuki, and CIMA, so he was pretty successful at that. Being from the second generation, Susumu saw himself as next in line, chronologically, and he wasn't going to let Takagi bring Dragon Gate down further. They set the match for Valentine's Day 2016 in Hakata.
The rest of the lead up to the big Dream Gate match had Susumu prevailing in nearly skirmish in January and early February. It sort of felt like Susumu had his number, but Takagi and VerserK were unbelievably dominant in their early run. Dream Gate, Twin Gate, Brave Gate, disbanding DIA.Hearts, it felt like the heel unit was unstoppable. All the while, Susumu and the Jimmyz were offering quiet consistency and that would bring us to February 14th, 2016. Shingo Takagi versus Jimmy Susumu for the Open the Dream Gate Championship.
It took eight Jimmyz Dream Keys, but Jimmy Susumu finally did it. The Jimmyz had the Open the Dream Gate championship as Susumu beat Takagi. This was the only plaudit that evaded the Jimmyz. Now the unit formed by the most "boring" and "plain" members of the roster had the unequivocal top title in the company. All that it took was Jimmyz determination, and a mistimed salt attack from YAMATO, and they finally did it. Sadly Takagi immediate got a rematch and won back the title, making Susumu a zero defense champion. At 21 days, this is to date the shortest Open the Dream Gate reign. Takagi immediately ran down the Jimmyz as losers post-match, which led to Ryo Saito attacking him and reminding Shingo that like Susumu and Saito, he was also a zero defense champion. Takagi was able to defeat Saito at Memorial Gate in Wakayama, and this was the last Open the Dream Gate title shot the Jimmyz would have.
The Jimmyz had that Dream Gate reign, three Twin Gate reigns (all by Yokosuka Ichoume), two Brave Gate reigns (including the current Kagetora reign), eight Triangle Gate reigns, two Owarai Gate reigns while that title existed and twice won both King of Gate and the Summer Adventure Tag League. Outside the Blood Warriors-Junction Three War of 2011-12, a unit hasn't been that decorated for that long. The Jimmyz were also 2-1 in disbands matches with one of those wins being the only time a heel unit didn't throw the match. These are just statistics. Numbers to back up the argument. It's more important to consider the intangible things the Jimmyz brought to the table.
---
---
Why were the Jimmyz so important?
Dragon Gate as promotion is built on relationship ties. CIMA and Masaaki Mochizuki have been in a sometimes friends, sometimes fiercest rivals cycle since Crazy Max and M2K clashed on who were the baddest dudes on the block. Ryo Saito and Anthony W. Mori were an "are they or aren't they" grouping up until Mori's retirement in 2009. BxB Hulk and Shingo Takagi's entire careers are intertwined, and will likely be so until one or the other retires/leaves Dragon Gate. The relationship of the Jimmyz are almost a microcosm of the history of the Dragon System.
The earliest link in the Jimmyz relationship starts in Toryumon Gym, of course, where Susumu Mochizuki and Yasushi Kanda trained as 3rd and 2nd term students, respectively, and formed one of the first dominant tag teams in Toryumon Mexico. Kanda and Susumu were unique as a tag team as they were the first pure heels in the system after Crazy Max. When they landed in Japan, it was understandable that the two would form up with them as they could have been united by their badness. That wasn't the case as they attacked Crazy Max the same night that they "joined" them, and later were joined by Masaaki Mochizuki to aid in their war against the former heel unit, which formed the core of M2K.
M2K would later lose Kanda (severe neck injury that forced him into a four year retirement) and Mocchy (CIMA beat him in a hair match, Mocchy felt bad and repented his ways), but gained Genki Horiguchi and a debuting Darkness Dragon (we know him now as K-ness). They were all considered Second Generation Toryumon Japan wrestlers, as they were not a part of the first term of Ultimo Students (K-ness wasn't actually an Ultimo trainee, he was trained first by Animal Hamaguchi and debuted in Michinoku Pro about the same time as the future Gamma).
From the Susumu/Kanda team that led to M2K to today, these men's careers have been intertwined. Kagetora and Tanizaki were both early members of Toryumon X (and are also two of the three members of that class that really made it to DG. The other? Ken45, who was going to be a member of the promotion before he got injured.) The core of late Do FIXER was Susumu, Horiguchi, Saito & Tanizaki. Tag teams such as RyoSuka, KneSuka and Maraha Isappa predated the Jimmyz for years.
Why is this important? One of the major reasons why the Jimmyz never got old over the years was due how these connections formed both emotional and wrestling bonds between the members. It could be a random Infinity taping from Hakata Star Lanes, you'd see that a Jimmyz match would have Susumu, Kanda and K-ness and wow you'd get an original M2K reunion and it'd be awesome. Their chemistry together was unparalleled so it'd be awesome when they'd randomly pull out old double team moves that they haven't done for years and it'd be refreshing.
One of the incredible things that the Jimmyz brought was an intense fandom. Native Dragon Gate fans often pick a group of guys and stick with them through their career. The teenagers that found Crazy Max and the first class so cool in 1999 are now the people bringing their kids to shows and still cheer for CIMA and Dragon Kid. People who caught onto Dragon Gate during their "Everyday Pro Wrestling" program after the split caught on to someone nicknamed "Sexy Tarzan" and thirteen years later are still cheering for Masato Yoshino.
This was sort of a roundabout way to say that the Jimmyz had THEIR fans. They were entirely committed to the unit and they lived and died by the wins and losses of the units. And Jimmyz were incredibly likeable in a way that most face units strived and failed at being. It'd be ridiculous to imagine an unit like KAMIKAZE to have every member have a huge crowd call, but the Jimmyz pulled it off in a way that was completely genuine. It was easy to have a smile grow across your face when Genki Horiguchi was on the outside and shouted out "MISTER KYU KYU!" and everyone clapped and chanted along with him for Tanizaki. The Jimmyz were also willing to be incredibly silly and they all seemed like they were committed to it, and were having a blast.
The final Jimmyz Train #DragonGate pic.twitter.com/i6eKxvECGY

— LARIAToOoO!!!!? (@MrLARIATO) October 5, 2017
One of my favorite Jimmyz moments was after the Summer Adventure Tag League 2015 when they decided to be Sumo Wrestlers. See during the tournament, Don Fujii, a former sumo wrestler, teamed with Ryo Saito, who has throughout in his career engaged in shenanigans with Fujii decided he'd wanted to be a sumo wrestler. They had such a good time during the league, that Fujii joined up with the Jimmyz (and Punch Tominaga because Kagetora was out with a long-term injury) to engage in an one night all out war with the new VerserK. So for this Korakuen show, before intermission they came out ALL in Jimmyz colored versions of Don Fujii's traditional singlets and performed a traditional sumo tournament opening ceremony. Kagetora even made an appearance dressed as a sumo judge. Just thinking about this makes me stifle laughing.
No one else could pull of incredibly emotional moments like K-ness turning on Mad Blankey to rejoin his friends and that the same time do something so ridiculous like be sumo wrestlers. If you are a newer Dragon Gate fan, it'd be incredibly easy to latch on to the Jimmyz as a favorite team. They told an incredible and relatable story for fans: Six rather normal guys that were great long time fans, who had a great time, but were committed to each other and their team.
Being so committed and just existing for so long makes the Jimmyz remarkable. Consider this: New Hazard only lasted for 13 months. Muscle Outlawz? Just over two years. Not even Do FIXER lasted for a full five years. The only unit that lasted for longer was Crazy Max. Crazy Max – arguably the most important unit in Dragon System history, only was around for a year more as a part of Toryumon Japan and Dragon Gate.
Here's another way to look at it. Here's a list of all the units that have formed and broken up during the Jimmyz existence:
Windows MG

World 1 International

Millennials

-Akatuski-

Monster Express

Mad Blankey

Dia.Hearts

BOTH later version of Team Veteran.
That's nine units that include the most popular heel unit of the Dragon Gate era, a couple of super face units that ended up being less popular than the Jimmyz, and four units that had the cornerstones of Dragon System as leaders. It's hard to compare across eras to Crazy Max, with more units existing now and less lucha libre influences, but that's something that Crazy Max never did; Crazy Max only saw six units rise and fall.
Going back to fandom, the stability of the Jimmyz was also helpful for international fans. There has been eras of when these fans found and really started following the Dragon System. Earliest fans got their tapes from traders when they heard there was a promotion of Ultimo Dragon's students. Others jumped on after they saw the legendary Blood Generation vs Do Fixer match in Ring of Honor in 2006. I'd consider the most recent "jumping on" point as the introduction of internet streaming that started with Ustream and continued with Nico Nico and Google Drives. For people who came aboard more recently, the Jimmyz have always been there. Through all of the unit turmoils, the Jimmyz made it through with their team intact.  
That was until now. After October 5th, the Jimmyz will be sealed. There has already been some turmoil since Dangerous Gate, as Susumu as inadvertently hit Kanda with a box attack. On the 5th, Verserk named their newest member: Yasushi Kanda.
It is kind of intimidating to forecast where the rest of the former Jimmyz will end up, but I'm giving it a shot and I'm eager to see how wrong I am.

Susumu
The nominative leader of the Jimmyz, Susumu would be member with the best chance of forming his own unit. Susumu's now a two-time Dream Gate champion and with that comes the pedigree that differentiates a KAMIKAZE from a Windows MG.
On the other hand, Susumu's never been extremely charismatic on the microphone and his age is getting up there. I don't think it's the best use of his talents to be thrust in such a role that would likely lead to failure. Able to play face and heel equally well, he can be a stronger number two for units like Tribe Vanguard and VeserK. BXB Hulk and T-Hawk are out of their comfort zone in their roles as number twos, and Susumu joining their respective units would be good for both parties.
I don't think a heel run is in the cards for him, and Tribe is desperate for new members since Flamita's only a part-timer. Added to Tribe's issues with BxB Hulk as second in command, Susumu in Tribe Vanguard seems to be a no-brainer. Susumu will be a front line player, a strong number two, an active member on Twin and Triangle challenge teams that can get a Dream Gate shot ever once in awhile. That's exactly what Tribe Vanguard needs with YAMATO's Dream Gate loss.

Kagetora
Adding Kagetora to any unit would immediately bolster their credibility as he still holds the Brave Gate championship. For Tribe Vanguard, this would be consolation for losing the only title they've held. It could be another trophy on VeserK's mantelpiece. It's unlikely for someone like Kagetora, whom has never had a Dream Gate match, to be the leader of his own stable. I do think wherever Kagetora ends up, it won't be alongside Susumu. The Jimmyz were the story of Susumu and Kagetora, and they've been a team for nearly six years. The Jimmyz ending is the best time to shelve Yokosuka Ichoume. All-time tag teams rarely go away forever in Dragon Gate. Some breathing room between Susumu and Kagetora would make the inevitable reunion that much better.
His best role would be with VeserK or whatever heel unit comes out of the impending unit shakeup. As mentioned several times on Open the Voice Gate, Kagetora has never had a prolonged rudo run in his Dragon Gate career. Upon his return in late 2008 he quickly joined Real Hazard, but left after a few months to join WARRIORS-5 in 2009. This lasted only for a year when he started his second run with Real Hazard that lasted just over one month in January and February of 2010. That's it. Kagetora's heel tenure in Dragon Gate has been under a hundred days. If any Jimmy could use a "refresher" in terms of a heel run, take a look at our Brave Gate champion, it could very well be him.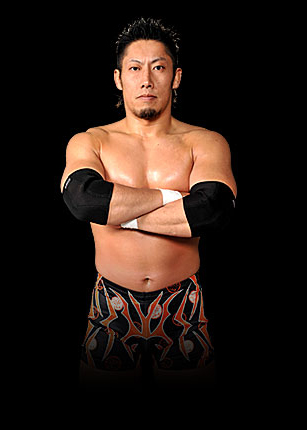 Saito
As a fallen ace, SaiRyo hasn't been trusted as a leader since the zero key Dream Gate reign. However, Saito has proved time and time again to be the fuse for turns and unit shifts, so it's likely to think he'll be a catalyst. The natural person for him to turn on would be Susumu. The entire crux of other relationship, post-Typhoon until the Jimmyz, was that one was turning on the other or even planning on turning on the other before being injured. Saito could be a number two in whatever new stable comes out from the impending unit shuffle, but I doubt he'd be in that role in any of the existing stables. Tribe Vanguard needs someone of a bigger stature to be their number two. In reality, Susumu is probably best for that role out of everyone that's available. He doesn't have an obvious young guy to tutor, so Over Generation's out of the question. He'd be a good person as a Twin or Triangle team in either VeserK or MaxiMuM, but not second-in-command. MaxiMuM already has a good person for that role in Kotoka, and VerserK would need someone with bigger name cache if they were to take over T-Hawk's role as number two.
Another possibility for Saito is for him to take a comedy role in the undercards much like Fujii has done in recent years. It would be a nice breather for him, and would allow him to work with some of the younger workers of the promotion. I don't see this option as the most likely one for him, but it would certainly be a good change of pace for him and SaiRyo is one of the best comedy workers in the promotion.

Horiguchi
Horiguchi's the wild card of the ex-Jimmyz. He's been more reliant on his trusty Backslide from Heaven lately, so it's not outside the realm of possibility for Genki to score a flash fall on Mochizuki and use it as a catalyst for a Dream Gate shot. Horiguchi just as well could be on a Maraha Isappa Twin Gate team and be a bundled deal with Saito. His alignment can just as well be up in the air. It's easy how to see how the happy-go-lucky divine could slot into Tribe Vanguard as a way to better connect with the fans. Or Heaven could turn into Hell, and Genki could tap into his evil side and join the heels. Dragon Gate's world is Genki Horiguchi's oyster: it's really up to him to decide who he wants to be going forward.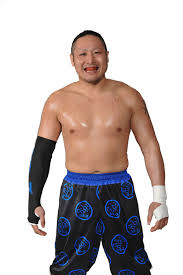 Kanda
The Jimmyz were Kanda's longest stint ever spent as a babyface in Dragon System (unless you consider his retirement role as a referee, then it's comparable). Kanda has never been the focal point of a unit. He's more likely to be a second in a Twin Gate match or a third for the Triangle Gate. Kanda's best future (which played out exactly as many predicted on October 5) was him turning heel and joining up with VerserK. Very few wrestlers are so great at being bad, and the heels need Dragon System's innovator of the box attack on their side.
K-ness
If Kanda's future seems middling, then K-ness' is more depressing. K-ness has never been the most healthy member of the roster. His career never recovered from his first major injury in 2003, and it foreshadowed a career of constant recovery time. Each stint on the disabled list dwindled K-ness' matches per year from 126 in 2002, to 73 in 2009, and to only 48 last year. K-ness has had spikes in matches per year since the shoulder injury, but that's mostly been tied to his teaming in KnesSuka with Susumu. K-ness gone from being in the main event on the biggest show in Dragon System's early history at Absolutemente 2003, to mostly being in lower card matches in 2017.
K-ness' route away from the Jimmyz will likely go two ways. K-ness can recede to the absolute backlines with occasional openers with rookies, Don Fujii, and comedy acts. I wouldn't be surprised if this happens and K-ness ends up like Kenichiro Arai and out of the promotion in a few years or only on big shows with Stalker Ichikawa. The happier answer for K-ness is if KnesSuka returns as a full-time team and he joins an unit as a Twin Gate specialist with Susumu. Yes, this is essentially K-ness hitching himself to Susumu's ride, but in a promotion that grows younger each year, it's tough being an older wrestler whose biggest moment was over fifteen years ago.
(I'd like to thank both Jae Church, for his incredible resource www.iheartdg.com, and John Carroll, for being a sounding board and for assistance on this article. This piece would have felt incomplete without the research from IHeartDG and for John's reminding me of random Jimmyz moments that I would have forgot. Thanks!)