If you missed the news last week, this is the final edition of the Podmass. Enormous thanks to Joe and Rich for the platform the last few years, and a pox on theCubsfan for convincing me this was a good idea in the first place. Since I no longer have to listen to anything, I figured I'd make a note of the shows I plan on still following. And if I hear something excellent, I'll make a note of it on my twitter (@joegagne)
The podcast week in review, brought to you by, uh, YOU, the loyal reader.
They Said It…
"You gotta take risks…Sometimes you gotta, like, go up to, you know, the mound and swing at a hit, or something like that." – Chandler Biggins, master of sports analogies
"Vince McMahon has let me down more than any other human being I've ever met." – Ryback
"Lance [Russell] was your favorite uncle and Gordon [Solie] was your college professor." – Jim Cornette
The Usual Suspects
VIP Lounge (1/15/16): Alex and MVP talk to the Almighty Sheik, the head of Pacific Coast Wrestling. They talk about that group's growth in 2016, Sheik learning from Kevin Sullivan, being in the ring with Kaz Okada, booking philosophies, and more. It's an OK show, I've heard about PCW, but it's not like we're hearing the inner workings of Pro Wrestling Guerilla or anything. THUMBS IN THE MIDDLE
Will I keep listening? No. Alex and MVP really don't have any palpable chemistry and it often feels like a chore to listen to. Plus the weekly segment where they ask for free stuff always struck me as uncouth. Also, Sunday nights are a weird time to release a podcast with the frequency of WWE PPVs.
Conversation with the Big Guy #20 (1/16/17): Ryback and Pat chat about Omega Okada and follow up on last week's comments about John Cena (with a follow-up story that paints Cena in a comically terrible light). But the bulk of the show is Ryback playing name association, with names like Vince McMahon, the writers, Randy Orton, Big Show, CM Punk, and a lot more. A monster of the show at 100 minutes, but focused and entertaining, and basically all wrestling. THUMBS UP
Will I keep listening? No. Even with a good last outing, often the show is OK at best, and I have no interest in hearing any more from Ryback, especially with the shows continually increasing in length.
The Card is Going To Change #32 (1/16/17): John and Chandler run down AIW's recent Hell on Earth show and everything that went into it, including miscommunication about flights, bringing back Mike Tolar after drinking in a bar, Matt Cross' grandmother, Gringo Loco going to jail and communicating via Facebook chat, and Eddie Kingston doing karaoke. Some great stories here. THUMBS UP
Will I keep listening? Absolutely. I always get a kick out of this show, and they always have the decency to keep it short.
The Steve Austin Show #395 (1/17/17): Danny Cage, owner of the Monster Factory, talks to Steve about his wrestling fandom and career, quitting his job to run the school (don't try this at home, kids), his training philosophies, training Matt Riddle, and working with NXT, ROH, and Evolve. Some interesting anecdotes, but really the show is just an hour plus informercial for the school [Cage's interview starts at 13:55] THUMBS IN THE MIDDLE
Will I keep listening? Sometimes. Steve has access to tremendous wrestling interviews, but Ted Fowler will never darken my eardrums again.
Killing the Town #14 (1/17/17): Breaking news to start, as Cyrus announces he's the new English commentator for New Japan Pro Wrestling. Beyond that, we get a quick call from Paul Lazenby, some mailbag questions about Ringrats, wrestling rings, and the role of commentary, some thoughts on the WWE UK tournament, and a review of ECW episode #313. Entertaining stuff. [Lazenby's interview starts at 5:18] THUMBS UP
Will I keep listening? Yes. Cyrus was made for podcasting, and Storm is far more palatable here than he was on the F4W shows. Plus with Cyrus' new role, hopefully we get some great stories about traveling to Japan.
The Ross Report #153 (1/17/16): Trish Stratus talks to JR about becoming a mother for the second time, her days in the ring, having to bark like a dog (vigorously defended), following Rock/Hogan at WrestleMania, and life after wrestling. OK interview, and thankfully JR isn't in slobber mode. However, when discussing Jimmy Snuka, JR dismisses anyone who would bring up Nancy Argentino as kooky conspiracy theorists. What an ass. [Stratus' interview starts at 18:17] THUMBS IN THE MIDDLE
Will I keep listening? Lord no. Ross has the ability to get almost any high level guest, and an inability to have a decent interview. He always drags down any conversation by bringing up the same tired topics (selling, etc). Any rare time an episode is excellent it's in spite of him, not because of him. His imitations suck and aren't funny either.
MLW Radio #262 (1/17/17): No Court for whatever reason, so we get MSL and Alex Greenfield running down the news. They discuss Kurt Angle going into the WWE Hall of Fame, the UK tournament, WWE's handling of the death of Jimmy Snuka, Roman Reigns winning most hated in the PWI Year End Awards, Bellator's odd special hyping Sonnen/Ortiz, and a near ref bump in boxing. OK discussion, but I was gobsmacked that neither man watches Smackdown these days. THUMBS IN THE MIDDLE
Will I keep listening? Sometimes. The show has definitely lost something since Konnan's departure, but I'll check in every now and then.
Talk is Jericho #317 (1/18/17): Jericho talks to old friend Perry Saturn, who has fallen on hard times. There are a lot of wrestling stories, like working with Goldberg, Mike Graham pulling a knife on the Radicals, the Mike Bell incident and Moppy, and the general insanity of WCW. But he also gets into his drug addiction, being homeless and collecting debts for drug dealers. Equal parts entertaining and harrowing and an absolute must-listen. [Saturn's interview starts at 10:18] THUMBS UP & BEST OF THE WEEK
Will I keep listening? It really depends on the guest. Anyone wrestling related, I'm all in. Musical guests are hit or miss, but no more supernatural shows for me.
---
---
Bischoff on Wrestling #26 (1/18/16): Jim Ross is the guest this week, goodie. Actually, he's a lot more palatable here than he usually is on his own show. They talk about Ross reinventing himself after leaving WWE, marketing his own BBQ sauce, WWE reaching into the UK, thoughts on Kurt Angle going into the WWE HOF, Kenny Omega's future, and more. OK show, but nothing you haven't heard if you're a regular listener of Ross' show. [Ross' interview starts at 19:35] THUMBS UP
Will I keep listening? God no. Bischoff always comes off as so unlikeable, a great trait for a wrestling heel and less so as a podcast host. He has zero chemistry with Nick, who has some out there ideas (like how Medusa's induction into the WWE HOF was the start of the Divas Revolution). And really, Bischoff deserves a good chunk of blame for WCW going under, a disaster that U.S. wrestling is still recovering from, so this is like Matt Millen hosting a football podcast.
Art of Wrestling #334 (1/19/17): Former ROH owner Cary Silkin talks to Colt. They talk about how he came into purchasing Ring of Honor, the ups and downs, letting Gabe Sapolsky go as booker, selling to Sinclair, and his early fandom. It's a fairly short and pedestrian interview, although I greatly enjoyed Silkin reminiscing about seeing classic WWWF shows live. THUMBS IN THE MIDDLE
Will I keep listening? Absolutely. Over 6 years strong I still like this show a lot. No one gets more out of a guest than Colt.
The Steve Austin Show – Unleashed! #396 (1/19/17): Eric Embry makes a return to the podcast to talk to Steve about more of his career. They talk about merchandising, working with the Von Erichs, blading, working in Mexico and Puerto Rico, and some insight into the murder of Bruiser Brody. Another great Embry appearance with some amazing stories, especially the stuff about Puerto Rico. [Embry's interview starts at 10:29] THUMBS UP
Jim Cornette Experience #164 (1/19/17): Jim talks about a UPS deliveryman screwing up his yard, trashes Kenny Omega some more, praises Tyler Bate vs. Pete Dunne, and has one last political rant before Donald Trump becomes president. Then we get part 2 of the Austin Idol interview, where he talks about cashing the check after winning a battle royal, shaving Jerry Lawler's head, being in a scaffold match, and working with Stan Hansen. The Idol stuff is must-listen and would be best of the week most weeks. [Idol's interview starts at 38:28] THUMBS UP
Will I keep listening? I'll certainly check out any guests, but if it's Jim ranting about politics, I've heard it a million times before.
Keepin' it 100 #29 (1/19/16): Today's programs includes: The gang talking politics and some nonsense involving Vince Russo, Juventud sings a song in a segment Adult Swim would reject as too bizarre, Disco Inferno has memories of wrestling Jimmy Snuka (and they play the audio of the Piper coconut angle), Kevin Kleinrock reminisces about classic lucha acts, Shane Helms chats the UFC, NFL playoffs, and TNA, and then Cyrus finally makes an appearance to apologize to Disco (and it goes about as well as you'd think), and the gang runs down Raw. The usual mixed bag, but Cyrus going after Disco is some solid audio. THUMBS IN THE MIDDLE
Will I keep listening? Hard to say. There is a lot to like about this show, but it's so hit or miss, and it's hard to want to dig for gold on a two-and-a-half hour show.
MSL & Sullivan Show (1/19/17): MSL and Kevin discuss the closing of the Ringling Bros. circus (easily the most popular wrestling topic that has nothing to do with wrestling), the UK tourney, and more on working for Vince McMahon Senior. Then it's an interesting mailbag about musical artists who like wrestling and Bruno frequently losing non-title matches. Then we close with a double dose of the 1/20/97 Nitro and the penultimate Clash of the Champions 7 days later. If you love the WCW flashbacks there's a ton of it this week. [The Nitro review starts at 34:50] THUMBS UP
Will I keep listening? Sure. The topics at the top of the show are always interesting and it's always kept to a manageable length.
Talk is Jericho #319 (1/20/17): Haunted Collector John Zaffis is here for another supernatural themed episode. He talks about his, uh, collection of haunted items, his own experiences with the supernatural, his famous aunt & uncle Ed and Lorraine Warren (who are paranormal investigators), and participating in exorcisms. If the description sounds interesting, it wasn't, and this is the type of show I'll be skipping in the future. [Zaffis' interview starts at 8:28] THUMBS DOWN
Something to Wrestle With #25 (1/20/16): There was a tie in the voting this week, so appropriately, Royal Rumble 1994 is the ultimate topic. We get to hear about what went into the tie finish of the Rumble and the supernatural ending of the Undertaker/Yokozuna title match (which Bruce defends), as well as anecdotes about a planned Karate Fighters-style spinoff, that random Rumble at MSG, and Kwang. Another merely-OK show, as there aren't any super interesting stories and the '94 Rumble isn't exactly a landmark show. THUMBS IN THE MIDDLE
Will I keep listening? Sure. I'm just glad I can enjoy the show at a leisurely pace and not under the pressure of a Friday deadline.
Not enough podcasts for you? Here's what the Voices of Wrestling team put out this week:
New Japan Purocast (1/16/17): Damon and Colin predict the future of Kenny Omega, talk the Fantastica Mania shows, and preview the big New Beginning shows.
Rumble Rewind (1/18/17): Rich and special guest Chad Campbell run down the 1988 Royal Rumble (originally aired in January 2014)
K&P #32: Jon and Rich review the results of the MLB Hall of Fame balloting as well as the state of the NFL playoffs
Shake Them Ropes #191 (1/19/17): Rob and Jeff discuss Kurt Angle going into the WWE HOF, break down the WWE UK Tournament, and unleash the first ever STR Royal Rumble pool!
Voices of Wrestling (1/20/17): Joe and Rich discuss Noah's 1/7 Kourakuen show, the UK tournament, New Japan's expansion plans, and a thorough examination of Shibata's sexts.
Burning Spirits #12 (1/20/17): The gang is joined by Milo from Open the Voice Gate to discuss Noah's big shows on 1/7 and 1/9 and the company's outlook in 2017.
---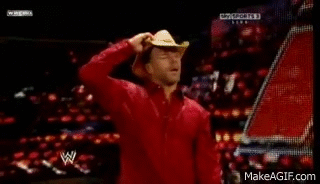 Bye!