New Japan Pro Wrestling's annual Best of the Super Juniors tournament has been held each spring in some form or fashion since 1988. The tournament is currently held in a pool format, with the top two wrestlers from each pool advancing to the semi-finals. The winner of the prestigious junior heavyweight tournament receives a shot at the IWGP Junior Heavyweight Championship.
This year's field features one of the deepest collections of junior heavyweight talent ever seen highlighted by NJPW resident juniors like current IWGP Junior Heavyweight Champion KUSHIDA, BUSHI and the legendary Jushin Thunder Liger. Flanking them are American imports such as Ring of Honor's Kyle O'Reilly, Matt Sydal and Ricochet and perhaps the most dynamic high-flier in wrestling today, Europe's Will Ospreay.
In this preview, we will focus specifically on the A Block (B Block preview coming tomorrow). This includes a brief write-up by one of our four authors (Rich Kraetsch, John Carroll, Taylor Mitchell and Bryn Edwards Gunn) detailing the wrestler in questions history within Best of the Super Juniors and prospects for this year's tournament. We've also included points predictions for each wrestler as well as a look at their past appearances in the Super Juniors tournament, records included. Note: These W/L do not count any wins/losses by forfeit, but does include wins/losses in semi-finals and finals matches.
If you haven't already, be sure to join our free Best of the Super Juniors Pick'Em contest and check out our NJPW 2015 Year in Review eBook
! 
BUSHI
This will be BUSHI's fourth Best of the Super Juniors tournament, as he previously competed in 2012, 2013, and 2014 (then missed last year's due to injury). He put up back-to-back years of 6 points in '12 & '13, both times finishing tied for last in his block, before improving very slightly to 8 points in '14, which at least got him out of the basement. If you skipped ahead to our points predictions, you may have noticed that we all have him making quite the leap forward here, with our picks averaging out to a 4-point leap, likely enough to have him in contention to make it to the final night. This should show you immediately what a huge leap forward BUSHI has made since his return from injury and heel turn. The LIJ member has gone from a complete afterthought to a stand-out, putting on an impressive Junior title match with KUSHIDA a few months back, and his newfound confidence and poise in the ring should easily make his fourth BOSJ his best one yet. -John Carroll
Points Prediction: Rich: 12, John: 12, Taylor: 14, Bryn: 10
Previous Appearances: 2012, 2013, 2014
All-time BoSJ Record: 10-13
Gedo
This year will mark the tenth appearance for the New Japan Pro Wrestling booker, Gedo. A runner-up in 2005, Gedo has spent the last handful of years in a jobber to the stars role taking pinfalls from everyone but the young lions. This year should be no different. The focus shouldn't be on Gedo's presumed win-loss record but rather his consistent yearly output in the tournament. Gedo stole the show last year with Kyle O'Reilly on Night 12 and often saves his best singular performances of the year for Best of the Super Juniors. Given matchups with the likes of BUSHI, KUSHIDA, Sydal and O'Reilly, Gedo should have himself another great tournament. Even those who recognize the in-ring greatness of Gedo are blown away by his yearly Super Juniors output. -Rich Kraetsch
Points Prediction: Rich: 2, John: 4, Taylor: 4, Bryn: 0
Previous Appearances: 2002, 2003, 2005, 2006, 2007, 2010, 2011, 2012, 2015
All-time BoSJ Record: 21-37-2
KUSHIDA
Here we are folks: the undisputed junior ace, reigning IWGP Junior Heavyweight Champion, and defending BOSJ champion, KUSHIDA's presence looms large over this year's tournament. He has defeated everyone in his path since winning the title for a third time back at Wrestle Kingdom, from BUSHI to Ospreay to even the legendary Jushin Thunder Liger. He is almost indisputably one of the very best wrestlers in the world today. So here, in his sixth BOSJ, I have him….not going to the finals (and it looks like at least Rich & Taylor agree with me). I know, on its surface that might sound mad, but the simple fact of the matter is that KUSHIDA is already at the top of the mountain in the junior division. BOSJ needs to be about finding him some new challengers, so that will probably mean losing a couple matches during the round-robin stage and sitting on the sidelines for the final night while someone else wins this year's tournament. Still, KUSHIDA will without a doubt put on some of the best matches of the tournament, especially in high-profile rematches with Kyle O'Reilly and BUSHI. -John Carroll
Points Prediction: Rich: 10, John: 10, Taylor: 10, Bryn: 12
Previous Appearances: 2011, 2012, 2013, 2014, 2015
All-time BoSJ Record: 30-18
Kyle O'Reilly
In his very first BoSJ last year, O'Reilly made the finals. NJPW is aware of the huge amount of talent this guy has, and I see him making a run again here. Suffering no losses is a rare occurrence indeed, but O'Reilly is more than capable of picking up a surprise win over KUSHIDA on the first night (as he beat him in Rev Pro's Uprising show last year). An undefeated O'Reilly versus the fresh Ospreay would make for a hot final and he wouldn't even have to win to set up for a title match somewhere down the line. -Bryn Edwards Gunn
Points Prediction: Rich: 10, John: 12, Taylor: 12, Bryn: 14
Previous Appearances: 2015
All-time BoSJ Record: 6-2
David Finlay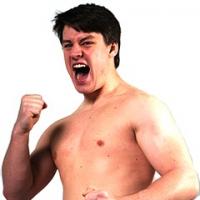 Finlay was announced Wednesday night as the replacement for the injured Matt Jackson. This will be the second Best of the Super Juniors appearance for the young lion, who has two more to go to match his father's number of tournament appearances ('91-'94). While Finlay can hold his own in-ring, the inclusion of him as opposed to a non-Young Lion would be preferred if only because Finlay will not get a win. Sure, he may compete in matches and you think he may have a chance to break out of the young lion confines, but it's not going to happen. This certainly hurts the enjoyment level of some matches as the result is in no doubt. Regardless, Finlay will put a ton of effort into each and every match and certainly won't be a net negative in this tournament. -Rich Kraetsch
Points Prediction: N/A
Previous Appearances: 2015
All-time BoSJ Record: 0-7
Matt Sydal
Matt Sydal first appeared on a NJPW event in 2015 teaming with Hiroshi Tanahashi at Destruction. Sydal in tag team matches has been the story of his NJPW tenure with one lone singles match to his name (vs. Kenny Omega at King of Pro-Wrestling 2015). Since his stay in the promotion appears to be more permanent than first assumed, Sydal and his tag partner Ricochet have been booked very strongly. This is Sydal's first ever appearance in the BoSJ tournament and he will undoubtedly be a standout performer while picking up a handful of victories. Most anticipated match ups: vs. BUSHI, KUSHIDA, and Kyle O'Reilly. -Taylor Mitchell
Points Prediction: Rich: 6, John: 10, Taylor: 8, Bryn: 8
Previous Appearances: N/A
All-time BoSJ Record: 0-0
Rocky Romero
Romero has been in a lot of BoSJ tournaments, and consistently finds himself landing in the middle of the results table. Expect this year to be no different as he provides light relief comedy matches early on the card. He's talented, and perhaps deserving of a title match but I don't see him sweeping through the block. A win over Sydal may propel Roppongi Vice to a tag team title match, other than that though, it's another uneventful tournament for Romero. -Bryn Edwards Gunn
Points Prediction: Rich: 8, John: 4, Taylor: 6, Bryn: 6
Previous Appearances: 2005, 2006, 2012, 2013, 2014, 2015
All-time BoSJ Record: 22-23-1
Ryusuke Taguchi
As unbelievable as it may be, this will be the 11th Best of the Super Juniors tournament for Ryusuke Taguchi. More impressively, the 2016 tournament will be his 10th straight, dating back to 2007. A former star of the late spring spectacular (and 2012 winner), Taguchi has in recent years—much like his career—taken a back seat to allow new faces to shine. Taguchi's transition from junior ace to comedy figure has been a welcome addition on your run-of-the-mill New Japan card but may be a deterrent during this tournament. With so much on the line for many of the tournament participants, getting into the ring with a guy shooting bullets out of his rectum may seem too out of place. He's certainly in the right block as all other members of the A Block are plus workers, the burden lies on Taguchi to deliver. -Rich Kraetsch
Points Prediction: Rich: 4, John: 4, Taylor: 2, Bryn: 2
Previous Appearances: 2004, 2007, 2008, 2009, 2010, 2011, 2012, 2013, 2014, 2015
All-time BoSJ Record: 47-38-3