We're fully engrossed in the WWE NXT doldrums between Takeovers, but tonight's episode of NXT proves to be a break from the Dusty Rhodes Tag Team classic. This week's episode include a tag team title rematch from Takeover: Brooklyn, another contract signing and a showdown between Bull Dempsey and Tyler Breeze.
Eva Marie vs. Carmella
Jesus, the Eva Marie Era sucks. Her sole saving grace is that she's becoming an insincere heel. Tom Brennan tried to play off Eva Marie's botched kickout (or lack thereof) last week as a "close call." That's definitely something you don't want to recap. Just let it go.
Carmella, who doesn't exactly set the Full Sail University crowd ablaze on a weekly basis, may as well have been Enzo Amore based on the reactions she got. Alas, she also may as well have been Enzo Amore based on her success in the ring.
The crowd went so far as to start a Super Dragon chant while Eva Marie was on offense, which, let's be honest, is kind of shitty of the Full Sail crowd. Yet we've come to expect nothing less from them.
My favorite part of this match was when Eva Marie raised her own leg before Carmella even pinned her.
The Eva Marie Era's excruciating ascent continues, this time via count out.
There's a ton of new blood hitting the NXT women's division soon – the announce team has been hyping the signing of Kana/Asuka tonight. A Nia Jax vignette and a pretty solid promo video for the iron(wo)man match at Takeover followed the post match Asuka hype.
As an aside, are we supposed to call the match between Sasha Banks and Bayley at Takeover: Respect an ironman or ironwoman match? Can someone ask @doctordala for me, please?
Bull Dempsey vs. Tyler Breeze
This match, of course, is the first match we've had resulting from a haphazardly team that broke down after being cobbled together for the Dusty Rhodes Classic. I fully expect this to continue until Takeover, and it probably will, but it definitely continued through a commercial break. As we know, for some reason, WWE insists on putting 15-to-30 second spots in the middle of one or two matches during NXT and it makes absolutely no sense because they own the freaking network.
Cut it out, WWE.
The match itself was…fine. Breeze and Dempsey traded offense before Breeze got a pinfall by putting his feet on the ropes. I assume, with his disdain for all things Prince Pretty, that commissioner William Regal will set things right and Breeze will have another match to lose at a Takeover event.
There's a promo after the match that the Asuka contract signing is coming up next.
In between Asuka excitement there's a commercial for Breaking Ground, NXT's version of HBO's Hard Knocks. That show has massive potential, but the quality floor is just as low as the ceiling is high. I'm looking forward to checking it out, though.
Asuka Comes to NXT
Commissioner Regal introduced the now-Asuka as the hottest free agent in the industry and, surprisingly, as Kana. Asuka signs her contract, as does the commish, but Dana Brooke and Emma come out to crash the party, because a WWE-based contract signing can't just go well.
The good news is that neither Brooke nor Emma look ready to fight because they're wearing heels that could be made from pencils. Things start well with Emma on the mic, but deteriorate quickly when Brooke drones on with her slow-ass script reading. She's like a less-charasmatic Nikki Bella.
The two evildoers berate Asuka until she leaves the ring. At the top of the ramp, however, she turns and smirks. The good news is that Commissioner Regal has had another contract signing end without violence in 2015. He's clearly destined for greater things and the most effective WWE authority figure since Jack Tunney.
Turns out my predictions were wrong. Breeze is stopped backstage and asked about his match that has been booked for takeover agains Apollo Crews. He's not crazy about the prospect. Sorry, Prince Pretty. The Takeover streak doesn't look like it's ending soon.
Dash and Dawson beat The Vaudvilians to advance in the Dusty Rhodes Tag Team classic, they sort of burried the lede here by recapping last week's episode before going into the weekly house show recap. Why NXT refuses to use a dual-sided bracket for this tournament is beyond me.
The Dusty Rhodes Classic is starting to feel like those placeholder multi-team matches in between big New Japan Pro Wrestling shows. I assume, however that the pace will properly pick up as we race towards the conclusion of the tournament next month.
Blake and Murphy vs. The Vaudvillains
Blake and Gotch start the match. Blake now has trunks instead of tights and his name plastered across the ass. This makes it much easier to tell them apart and is much appreciated.
Before the match can even get going, though, Blue Pants runs down to the ring and chases off Alexa Bliss.
Of course, while the champions are in peril, the match cuts to commercial of Triple H promoting NXT's live events. If you really think about it, that's worse than cutting to a commercial for another product or show. WWE thinks it's more important to interrupt the main part of their programming (the wrestling, and NXT is the purest wrestling show they have) to sell you more of their programming than it is for you to actually watch their programming.
You know the drill, WWE: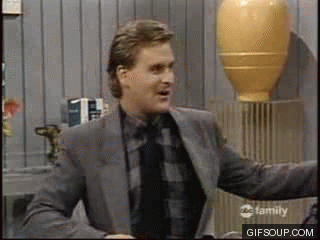 As usual with these interrupted matches, they went into the final stretch right after the commercial. The Vaudvillians finish off Blake and Murphy with the best named move in NXT, the Whirling Dervish after Murphy took a big bump to the outside from an Aiden English back drop over the top rope.
The show closed with a couple of promos from Enzo and Cass as well as from Finn Balor and Samoa Joe.
The Enzo and Cass promo showed a new side of the team as they were focused, quieter and prepared to get to business.
Final Thoughts: This was a nice break from the tag team tournament that's been dominating NXT since Takeover:Brooklyn. This hour absolutely flew by. A highly recommended watch, but nothing that should be considered "must-see." I think that's going to be the way of NXT's weekly shows for the forseeable future as Takeover specials become more regular, but the weekly show continues to be the most consistently high-quality hour of WWE programming every week.